Preface | Raymonde April : traversée
Isabelle de Mévius, 1700 La Poste's general and artistic director, penned Raymonde April : traversée's exhibition catalog preface. Here is the integral text.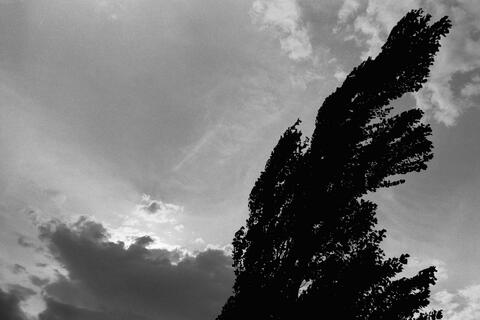 Traversée
by Isabelle de Mévius
Born in Moncton in 1953, Raymonde April spent her childhood and adolescence in Rivière-du-Loup. After graduating from Université Laval in 1975, she continued to develop her artistic practice independently. April later joined the faculty of Concordia University as a professor of photography. She lives and works in Montreal.
In 1978, April cofounded one of the country's first artist-run exhibition spaces, La Chambre blanche, in the city of Quebec. Initially managed by a collective of photographers, it went on to attract artists from other disciplines and evolved into a contemporary art centre dedicated to experimentation in the visual and digital arts. For April, it was a catalyst for dialogue with other artists and advances in her own work and ideas.
The exhibition Traversée has offered April an opportunity to explore those early years and the cultural ferment that gave rise to her photographic world. Revisiting her archives, she rediscovered places where she once lived, among them her family home in the Lower St. Lawrence region, as well as previously unpublished portraits of fellow artists and other friends of the time.
This exhibition invites the visitor on a temporal journey through the artist's production, spanning some fifty years. April's frequent travels have allowed her to visually experience very different worlds. A series of juxtapositions of large colour photographs of Quebec and India evoke this movement between continents. The solitude of Quebec's sparsely populated rural landscapes contrasts with the views of the city of Mumbai, teeming with colour and life.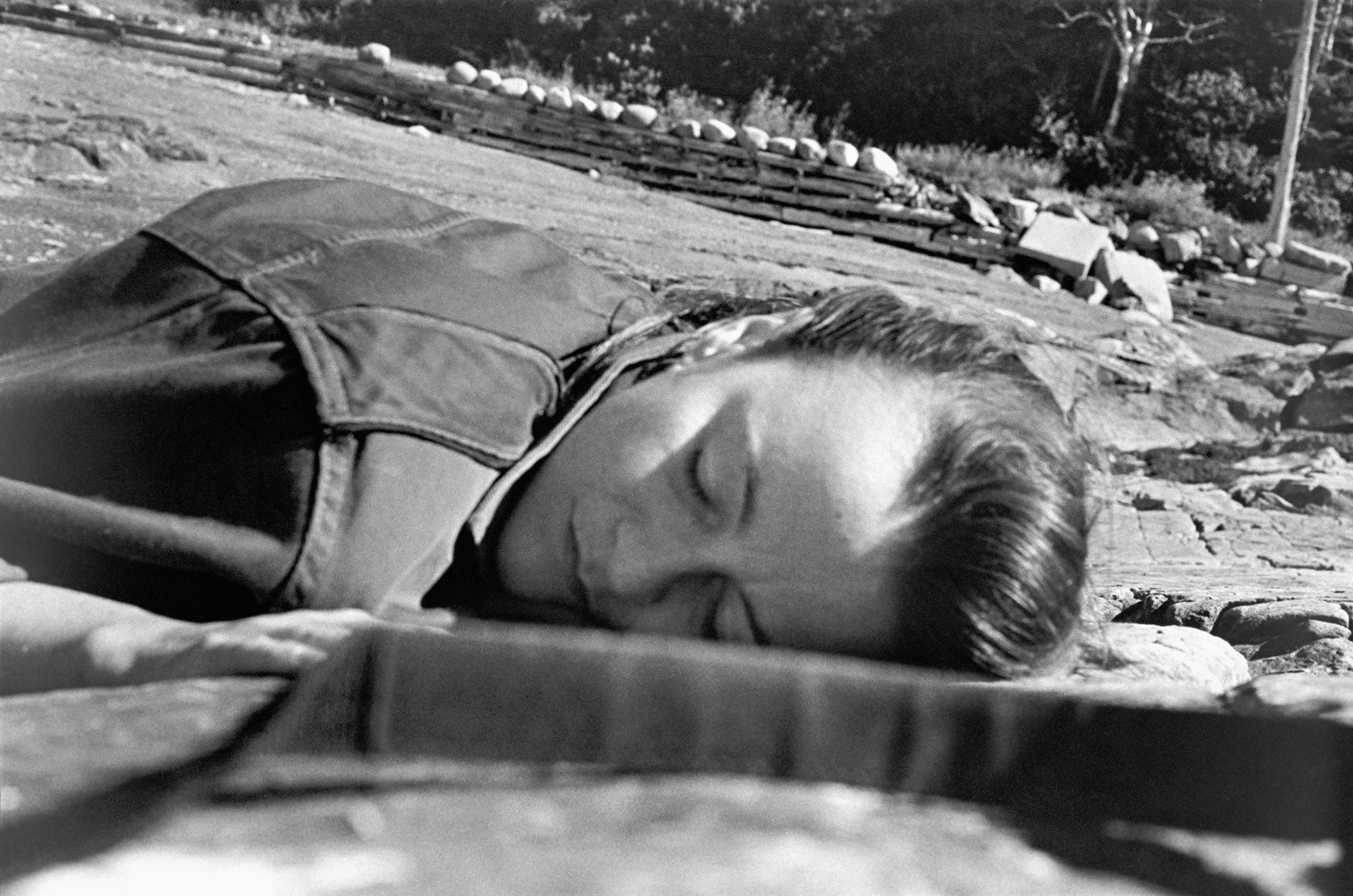 Raymonde April, Dormeuse from the ensemble Les coeurs en bois de rêve, 1988, inkjet print, 75 cm x 110 cm
For April, photography represents an experience of life with others. With the collective Outre-vie / Afterlife, she reflects on the themes of storytelling and the vicissitudes of memory. The group's thirteen artists collaborate on shared projects, exploring one another's worlds. Building on numerous exchanges, their collective modes of dissemination are consistent with their approach to image-making.
April deploys a creative process in which the subject is conceived existentially and introspectively, examining states of being in relation to the self, others, familiar objects and the natural world. She says of Mumbai: "I needed to make images to understand what was happening around me."
Her work is autobiographical in its approach to the image. Unaffected and straightforward, it conveys intimacy and sincerity, every snapshot suggesting an underlying story connected to her everyday life. She develops a pictorial vocabulary that plays on the juxtaposition of images, formulating a poetic narration without committing to either fact or fiction. Dreams and the inner life interest April, and they are integrated into her understanding of the image, in which reality and fiction mingle in subtle and analytical ways.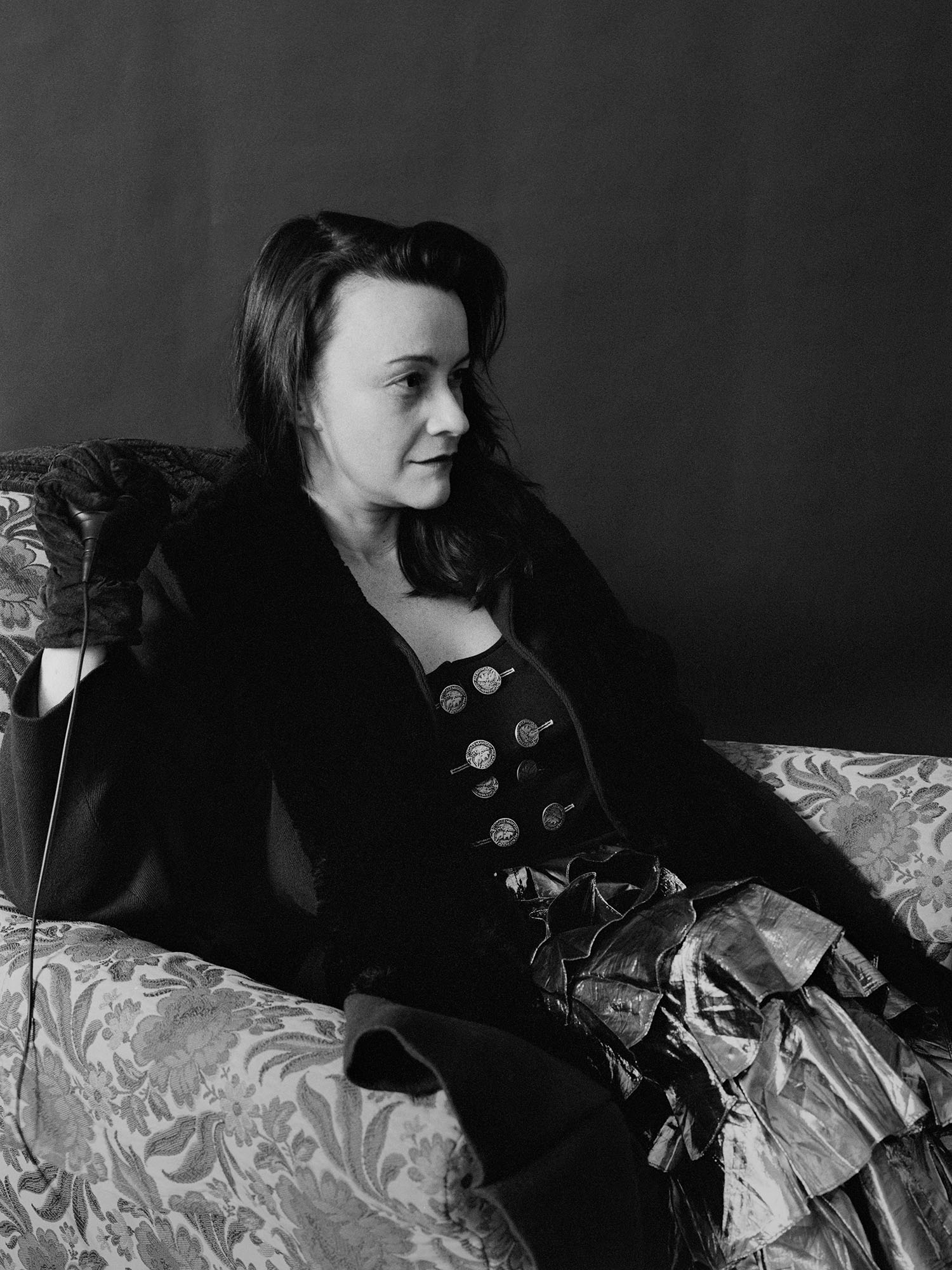 Raymonde April, Autoportrait from the ensemble L'arrivée des figurants, 1997,
Gelatin silver print, 120 cm x 88 cm
Her process occasionally resembles that of painting. A number of black and white photos of the artist evoke classical formal portraiture. She takes inspiration from the way Italian Renaissance painters investigated perspective and incorporated multiple planes in the composition of a painting. April likes constructing images, sometimes choosing spaces that let her "move inside them," as she says. She places herself, with her camera, as though at a window, in the position of a person observing the world and bringing inside and outside into communication. Photography becomes a kind of installation in which planes overlap, maze-like, and where the gaze travels from one element to the next.
This exhibition presents a triple interlacing between temporal itineraries, geographical journeys and the question of the relationship to the other. This entanglement first appears in April's early production, in esthetic experiments with gelatin silver prints; later works capture the colourful visions that have offered themselves to her in travels across continents, between Europe, India and Quebec. In her photographic quest, the artist queries the place of the "other," which seems to tirelessly traverse the narrative of her own everyday world.