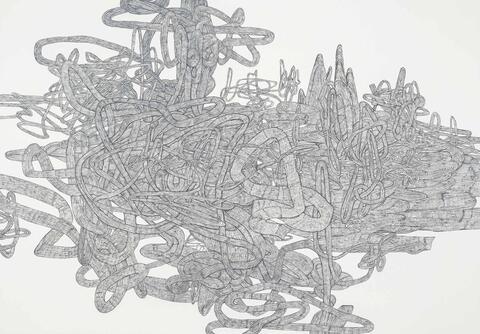 Du 23 avril au 18 juillet 2021
"I start working," says Ouellet, "and as the drawing progresses I establish certain constraints for myself. It takes a long time before I break these rules; it takes an obstacle or an accident for me to set out on new paths, which in turn lead to new constraints.

Julie Ouellet
The 1700 La Poste is pleased to present an exhibition devoted to Julie Ouellet, from April 23rd 2021.

Born in Saguenay-Lac-Saint-Jean in 1974, Montreal-based artist Julie Ouellet has developed a practice focused consistently on drawing and painting. The exhibition at 1700 La Poste presents a first retrospective of her work, reaching back to her beginnings in 1992. Her production since 2000, following her studies at Université du Québec à Montréal, would seem to fall into three major phases that unfold in continuity with one another: the discovery of the self and the body and its connection to the other; the motif of the thread and its development in knots; and an immersion in the landscape, guided by the constraint of having to lose oneself.

Drawing has always been central to her practice. She initially used charcoal for the freedom of line that it allows. In an ongoing quest for materiality, she went on to introduce a technique generally associated with painting: the use of melted wax on canvas or a wooden support. Ouellet added charcoal, oil and coloured pigments to the melted wax in unique explorations at the juncture between drawing and painting. Ouellet introduces the line through the thread that she projects ahead of herself and which seems to connect every stage of her production. She controls the line through gestures constrained by rules that she sets for herself. Faced with redundancy or repetition, she breaks the rhythm and sets off in new directions, devising new constraints as the drawing progresses. Throughout her work, Ouellet shares with us the philosophical lesson of the paradox that exists in the constraints she imposes on herself, which seem to be restrictions and yet strangely become the framework within which she can lose herself to find her art.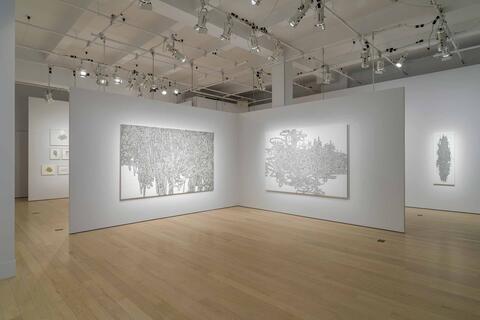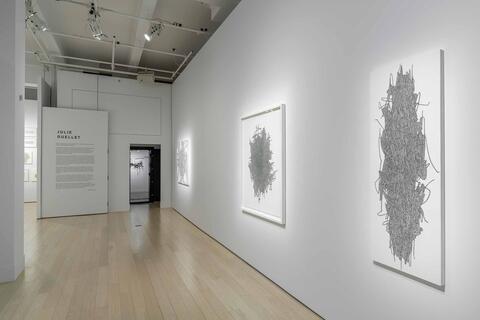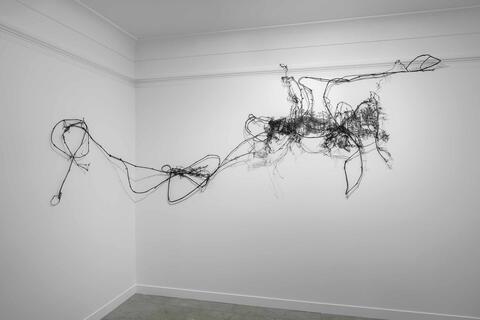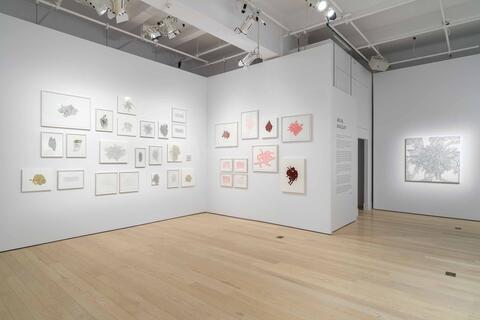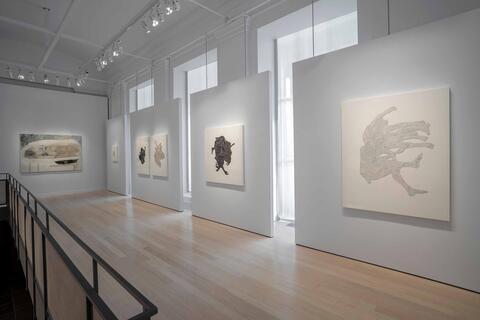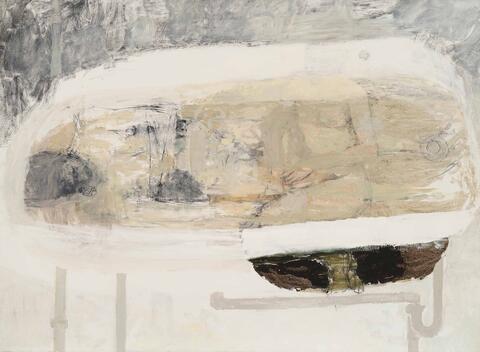 Julie Ouellet, Rendez-vous doux pour jour de canicule, 2002, Oil on canvas, 142 cm x 193 cm, Photography © Guy L'Heureux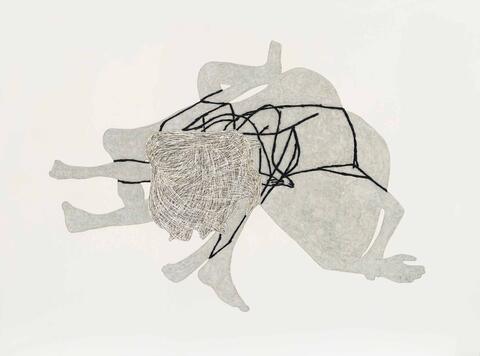 Julie Ouellet, Chimère no7, 2010, Wax painting, oil and acrylic on wood , 142 cm x 196 cm, Photography © Guy L'Heureux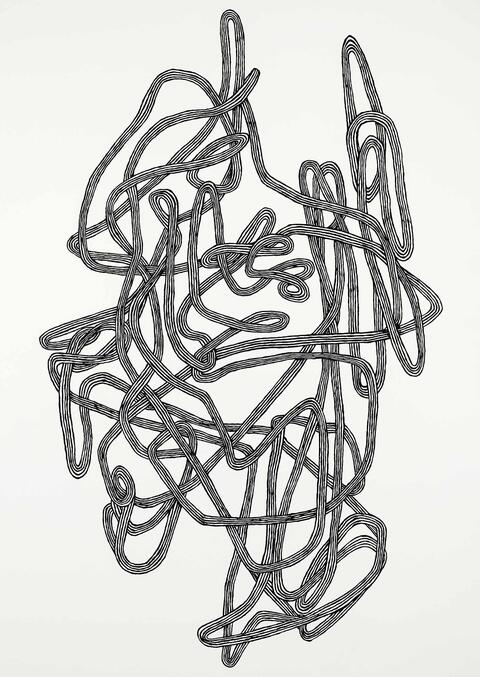 Julie Ouellet, Le grand nœud , 2012, Oil and acrylic on wood, 213 cm x 152,5 cm, Photography © Guy L'Heureux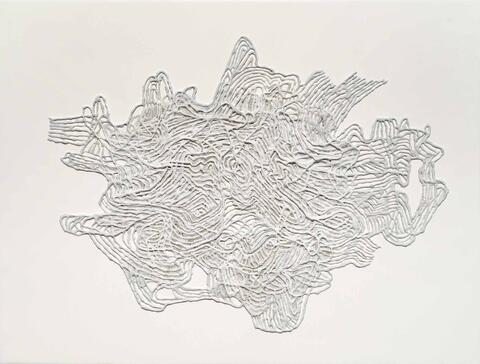 Julie Ouellet, Broderie de cire 13-01, 2013, Wax painting and acrylic on wood, 60,3 cm x 45,7 cm , Photography © Guy L'Heureux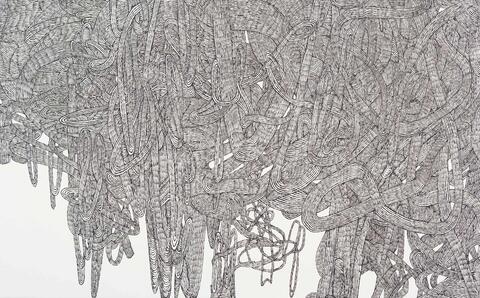 Julie Ouellet, Un chaos luxuriant, 2015, Wax painting and acrylic on wood, 175 cm x 282 cm, Photographie © Guy L'Heureux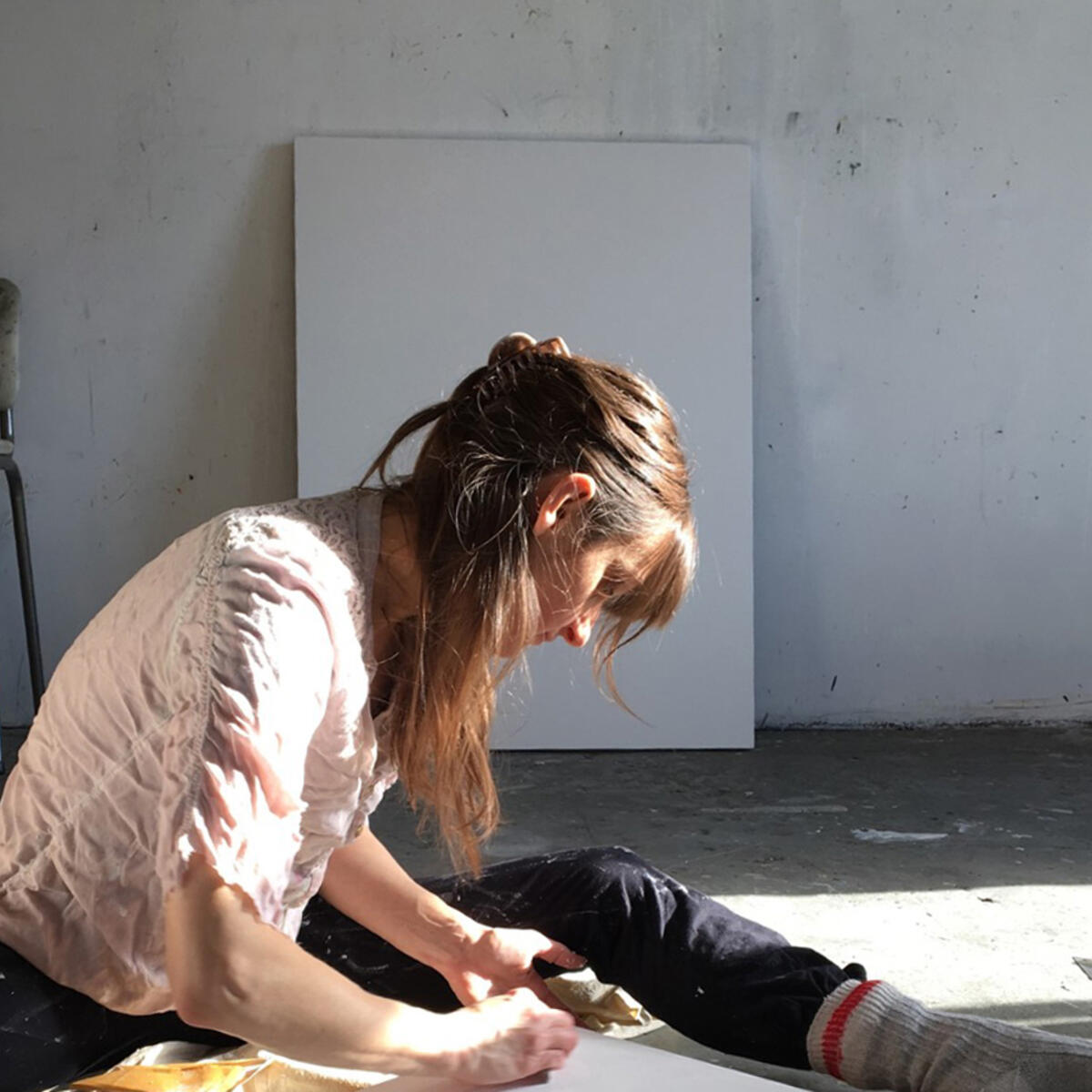 Julie Ouellet, originally from Saguenay–Lac-Saint-Jean, is an artist with a practice in drawing who lives and works in Montréal. She holds bachelor's (2001) and master's (2009) degrees in visual and media arts from Université du Québec à Montréal (UQAM). In 2017, she received the François-Xavier Marange Grant from the UQAM Foundation, which includes a year-long residency at Atelier Circulaire in Montreal (2020). Ouellet has taught drawing since 2019, first at Université de Sherbrooke and now at UQAM's design school. She has been represented by Galerie Simon Blais in Montréal since 2003.

With an impressive array of works painted and drawn at the junction of figuration and abstraction, Ouellet is fascinated by the line and its propensity to wander and propel itself forward. She questions what dictates, influences and interferes with the pathways between the drawing hand and the seeing eye. Recent research led her to work in nature, making ephemeral creations in situ. Her investigations continue today with an exploration of etching techniques.

Ouellet has taken part in numerous solo and group exhibitions in Montreal and Toronto. Her works are held in public, corporate and private collections, including those of the Pointe-à-Callière museum in Montréal, Alcan, the National Bank of Canada, Loto-Québec and the Cirque du Soleil.
Publication
Les Éditions de Mévius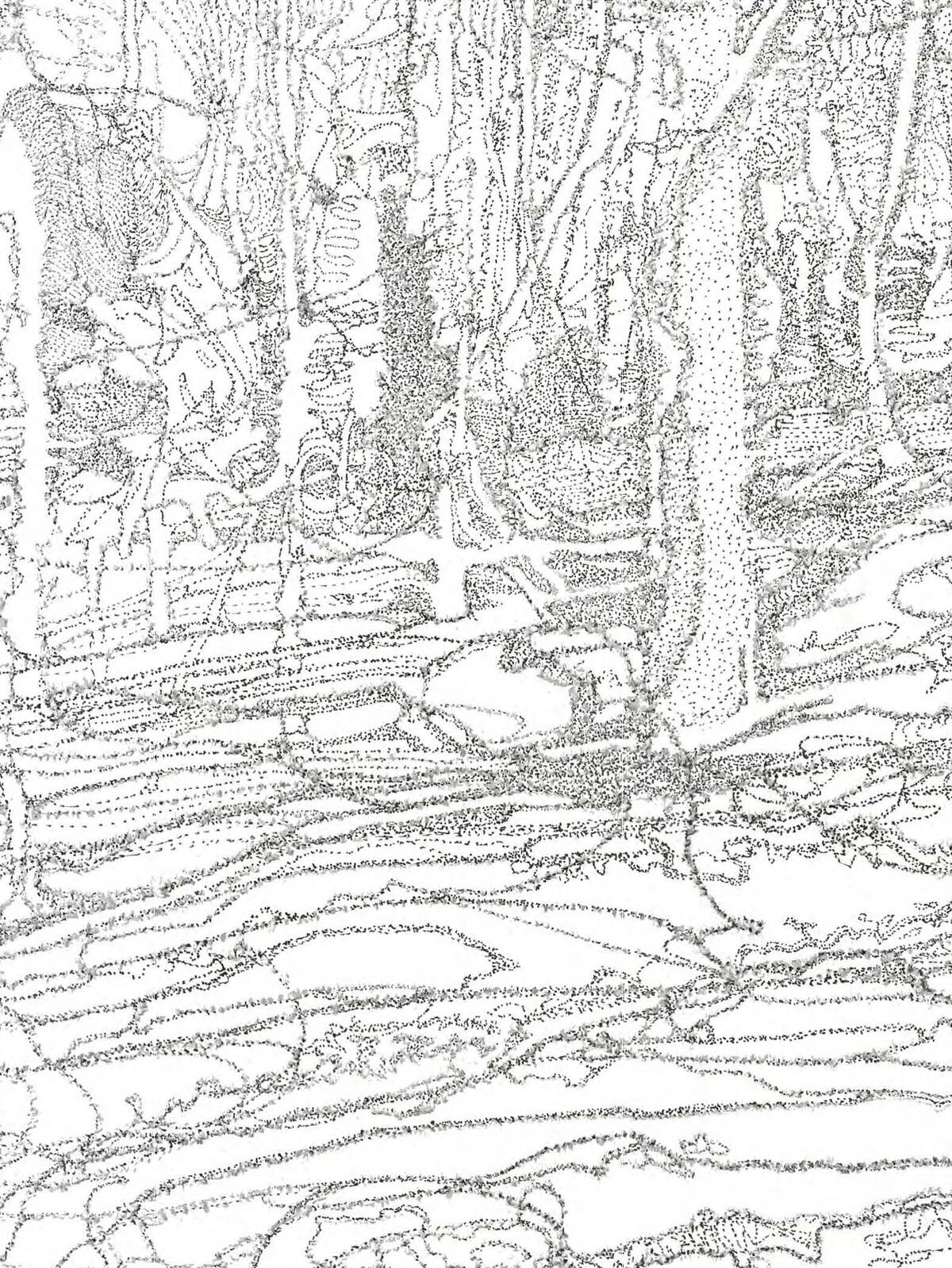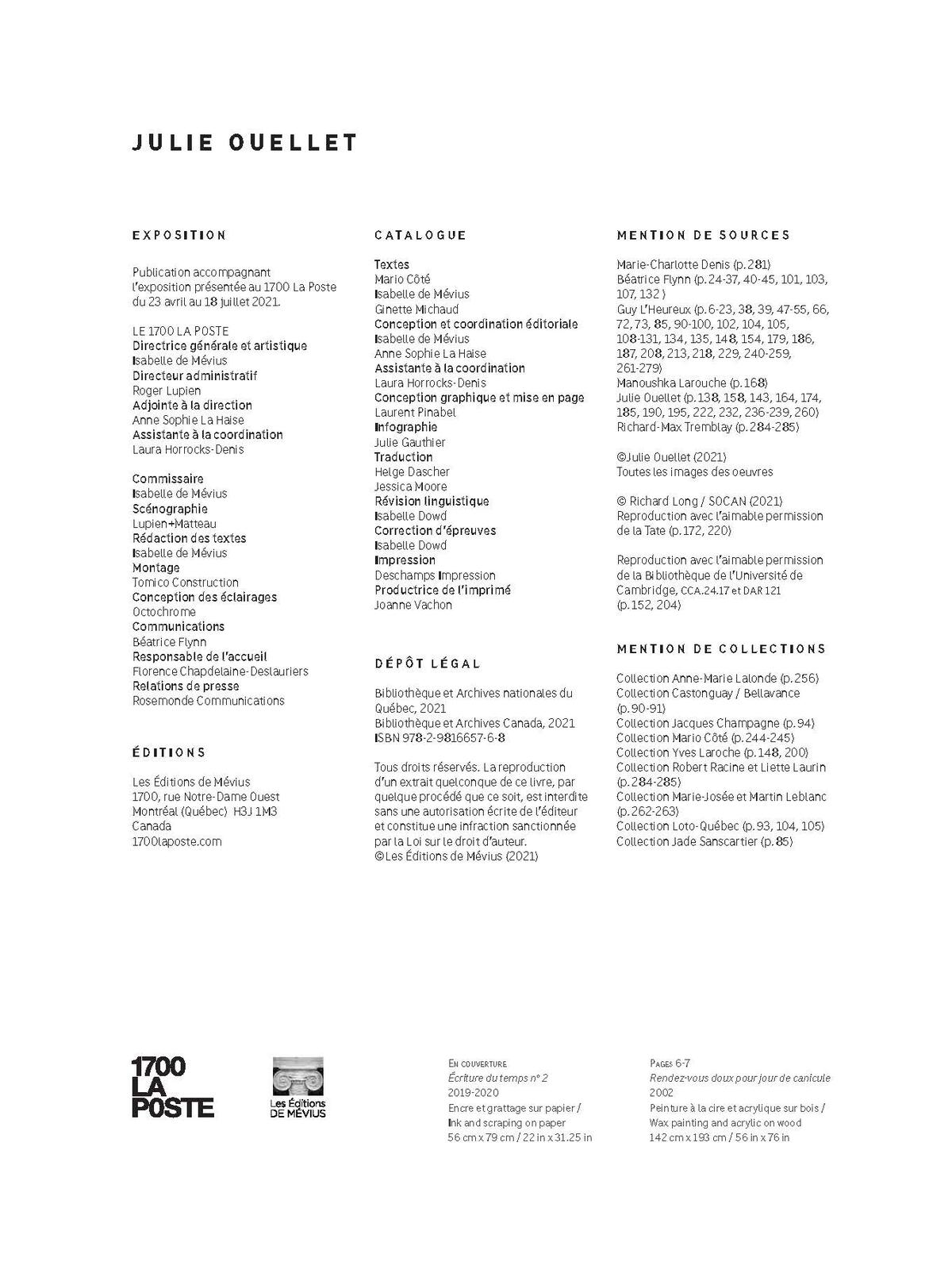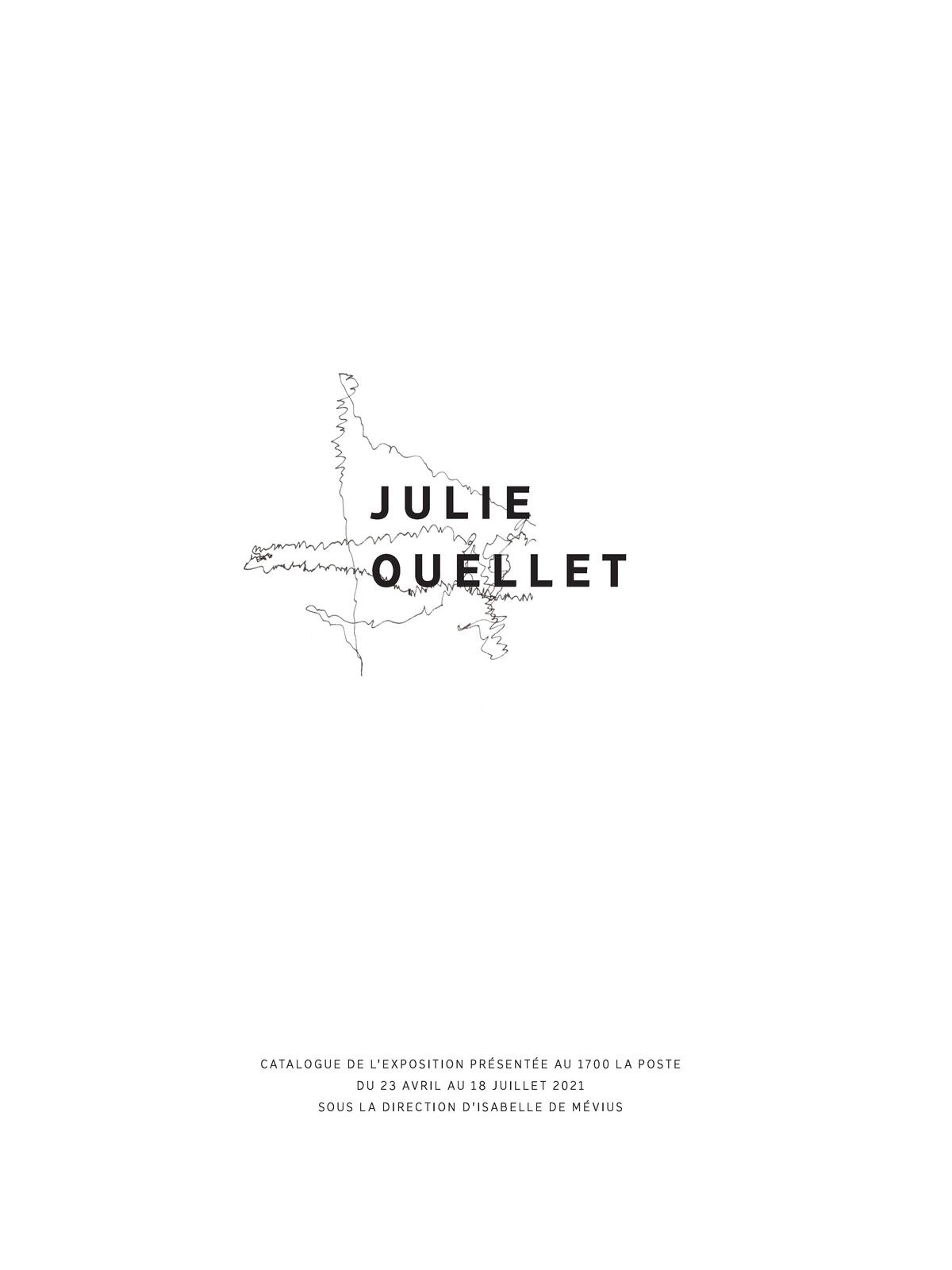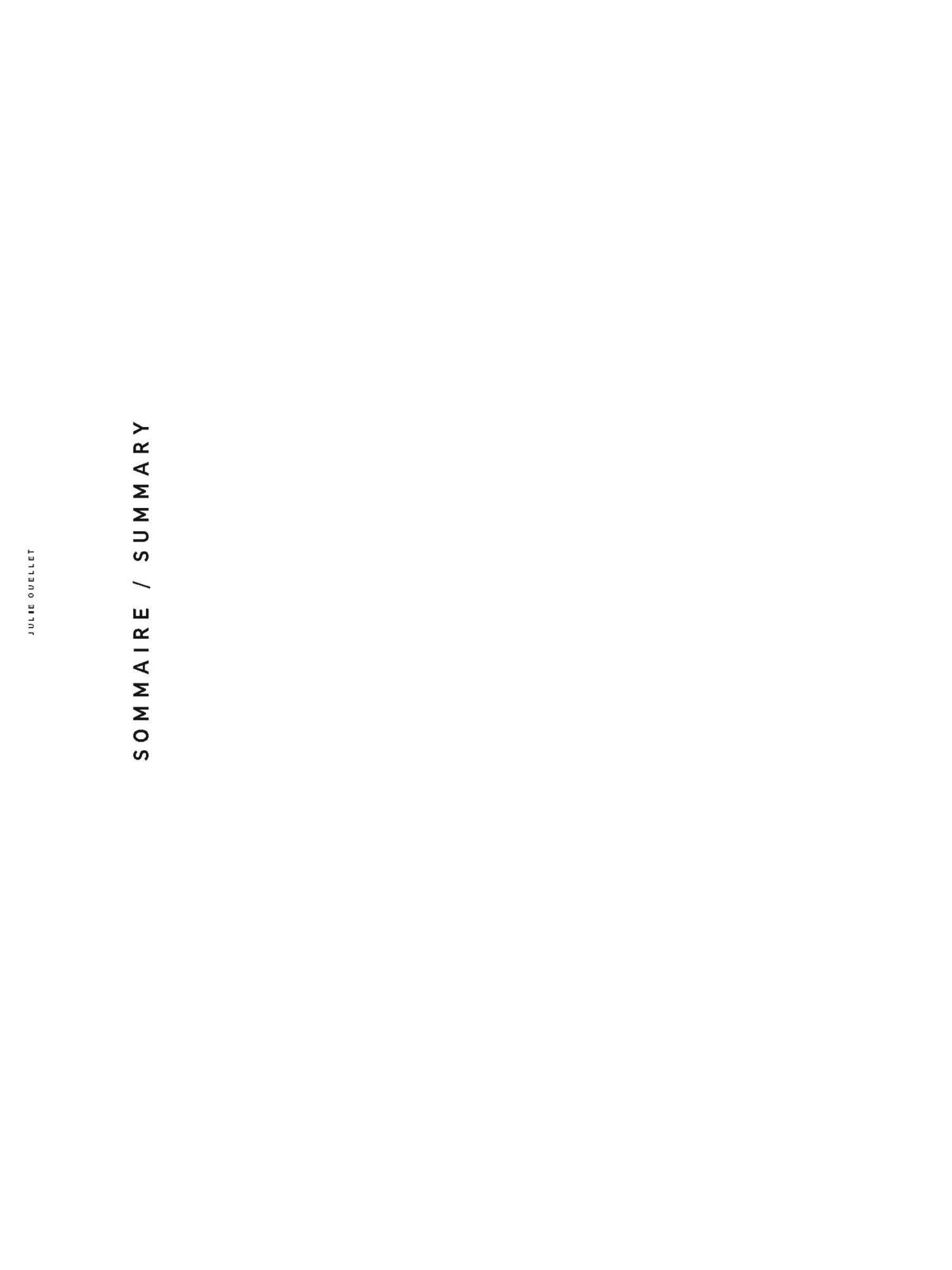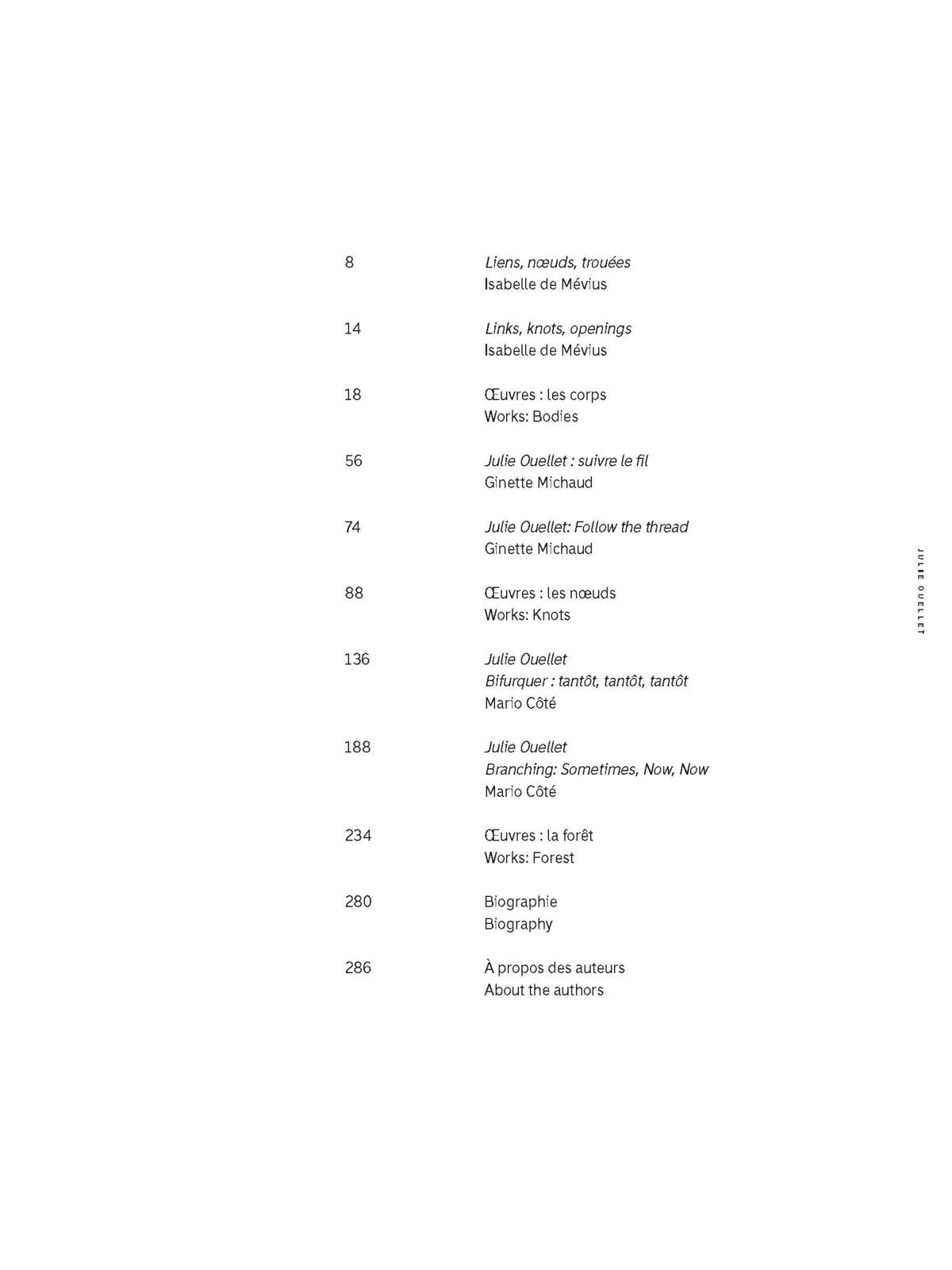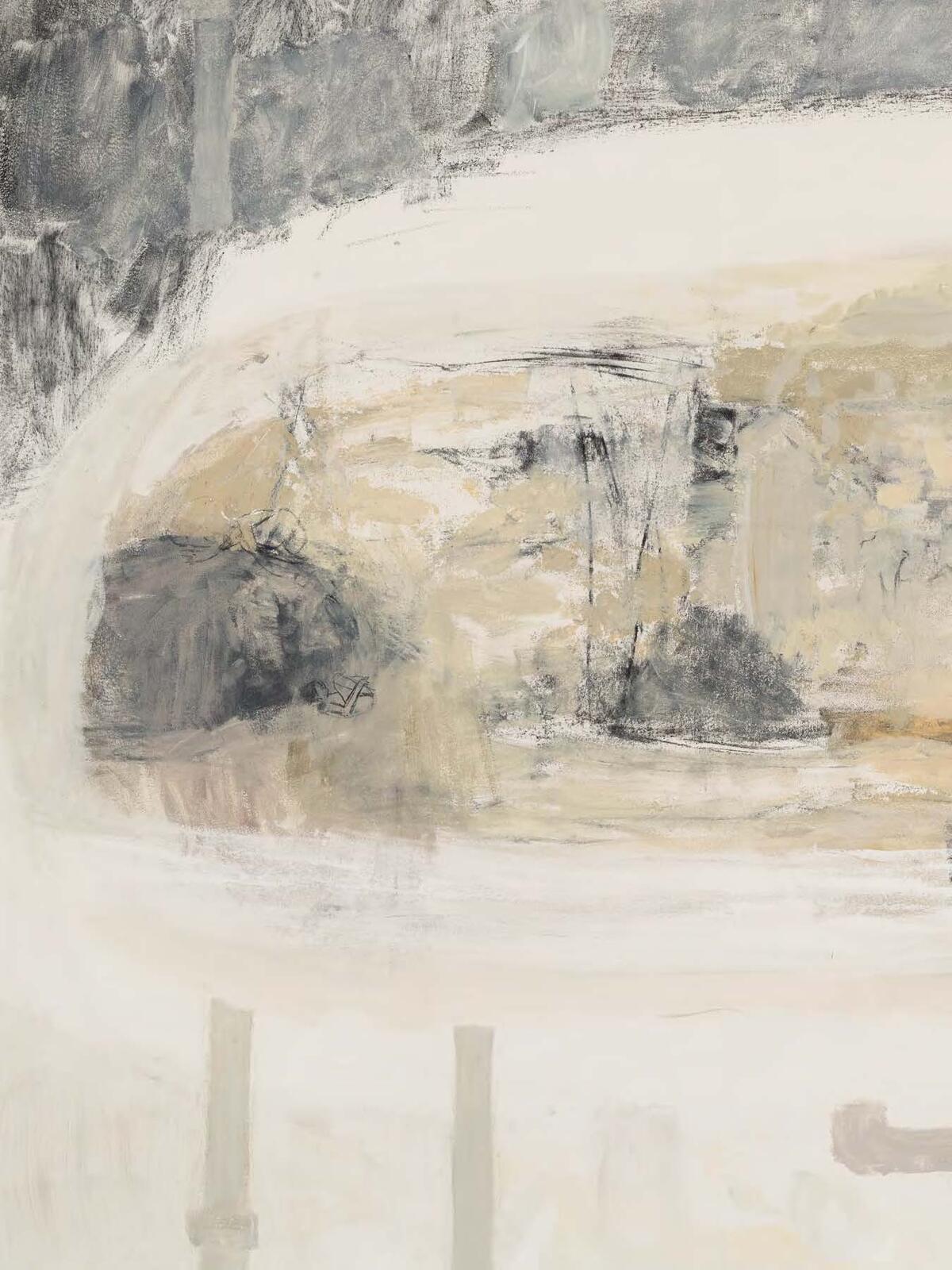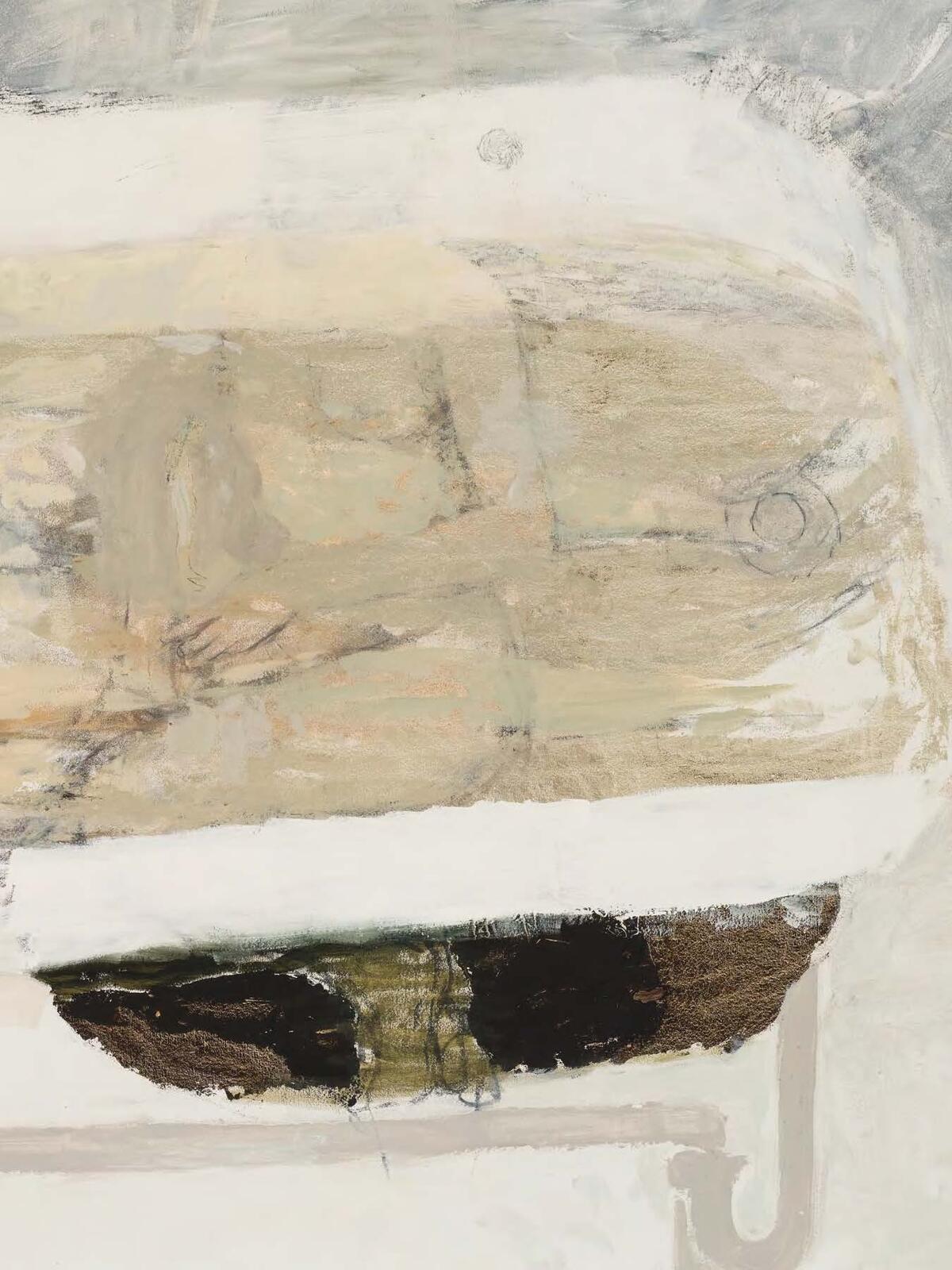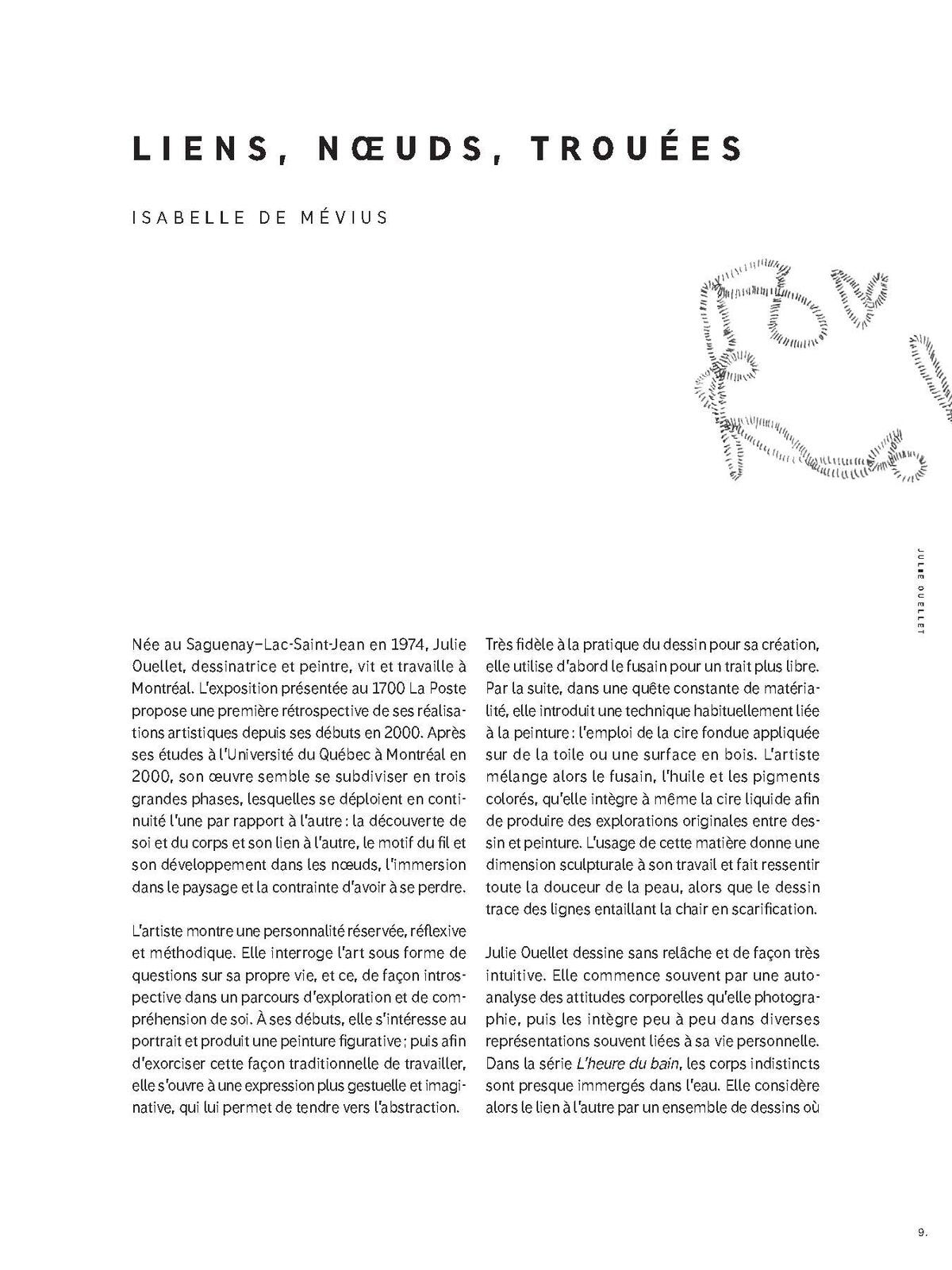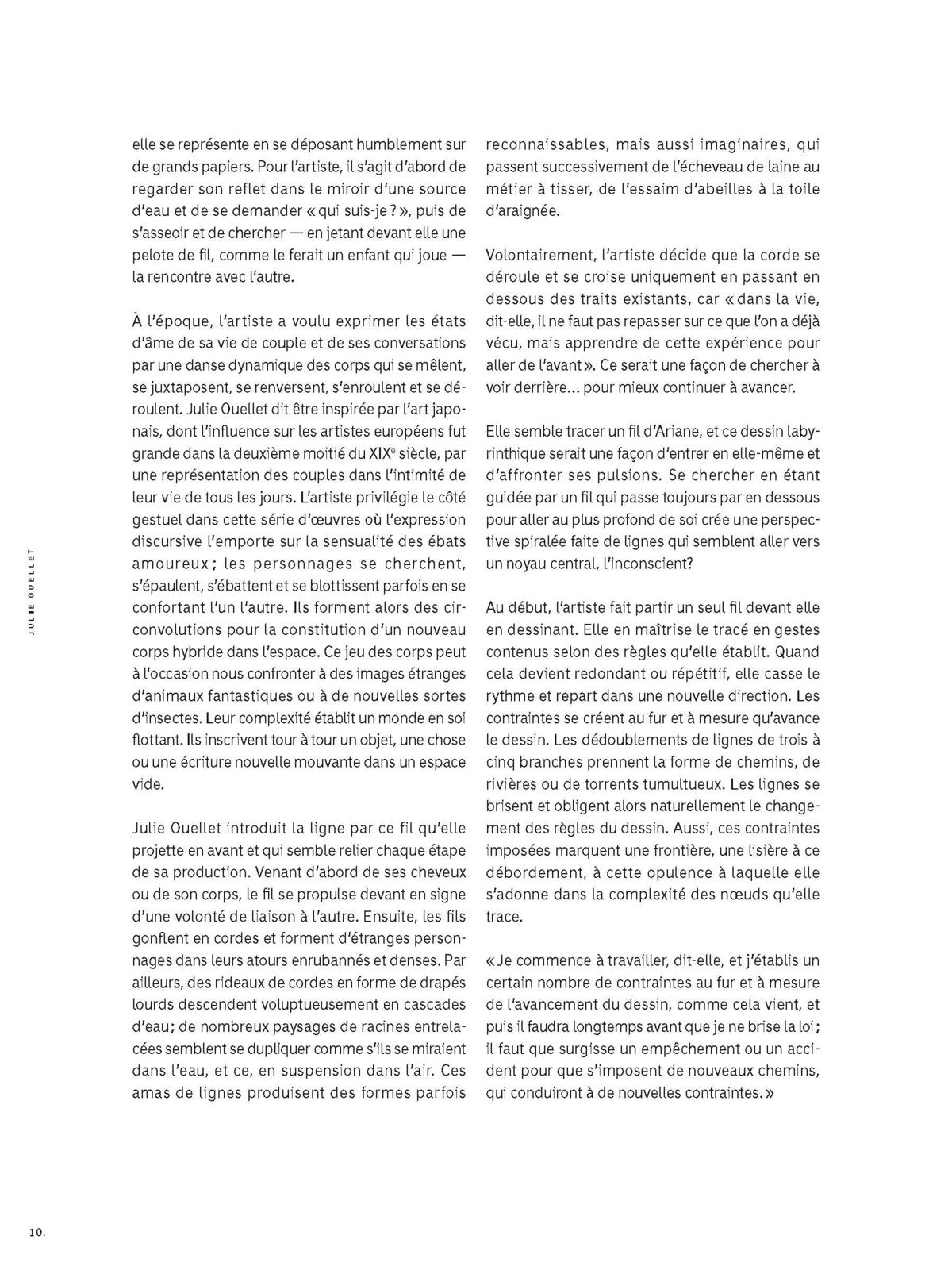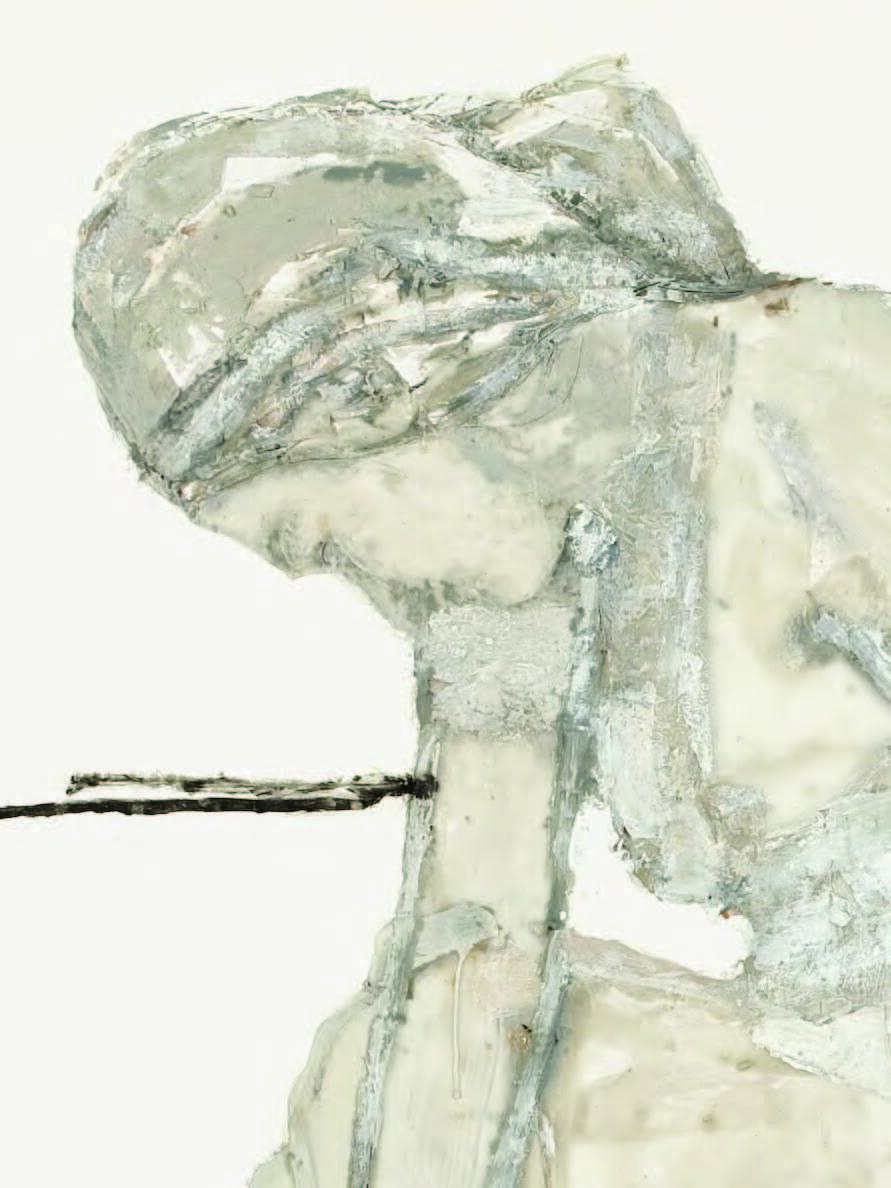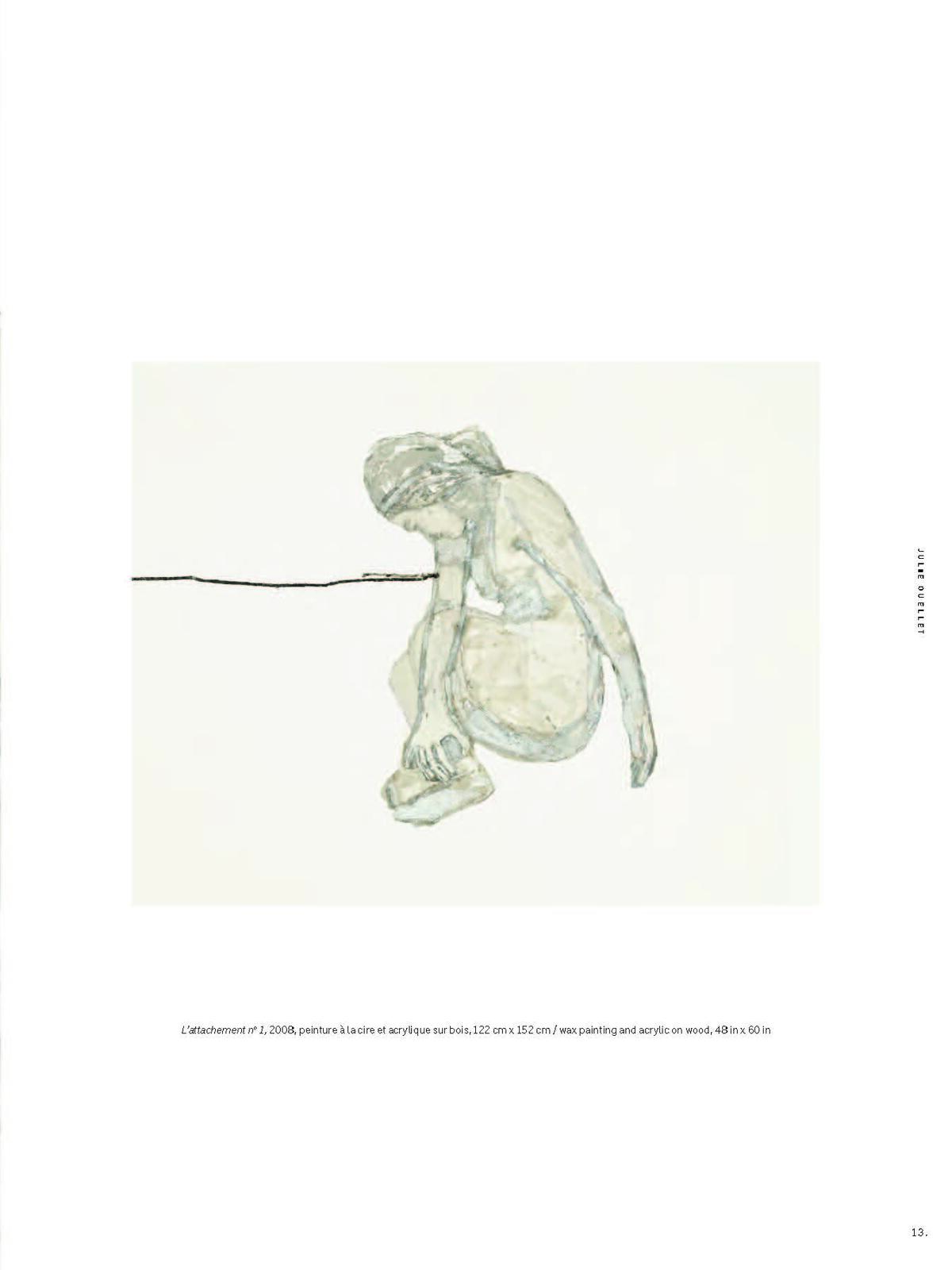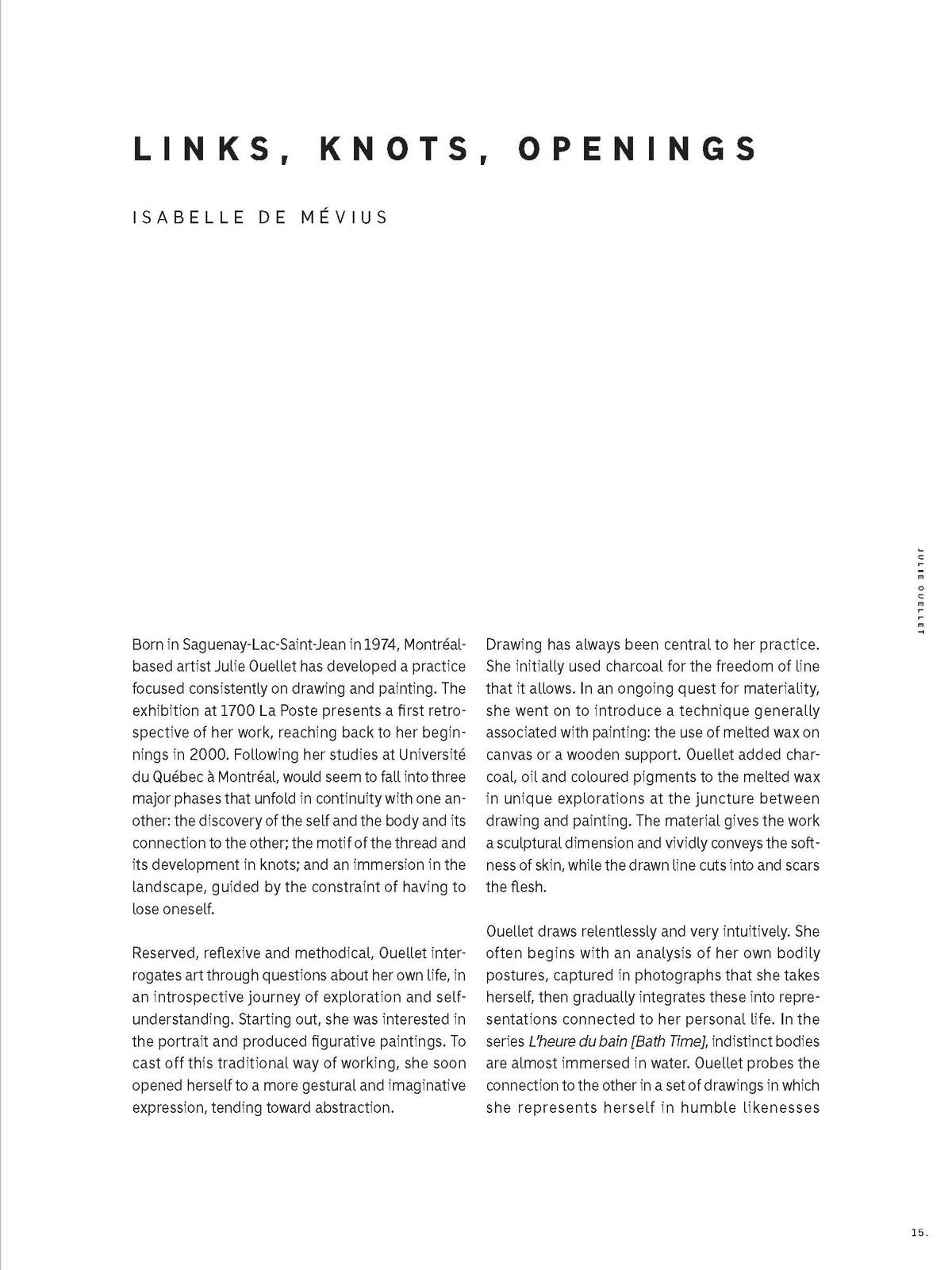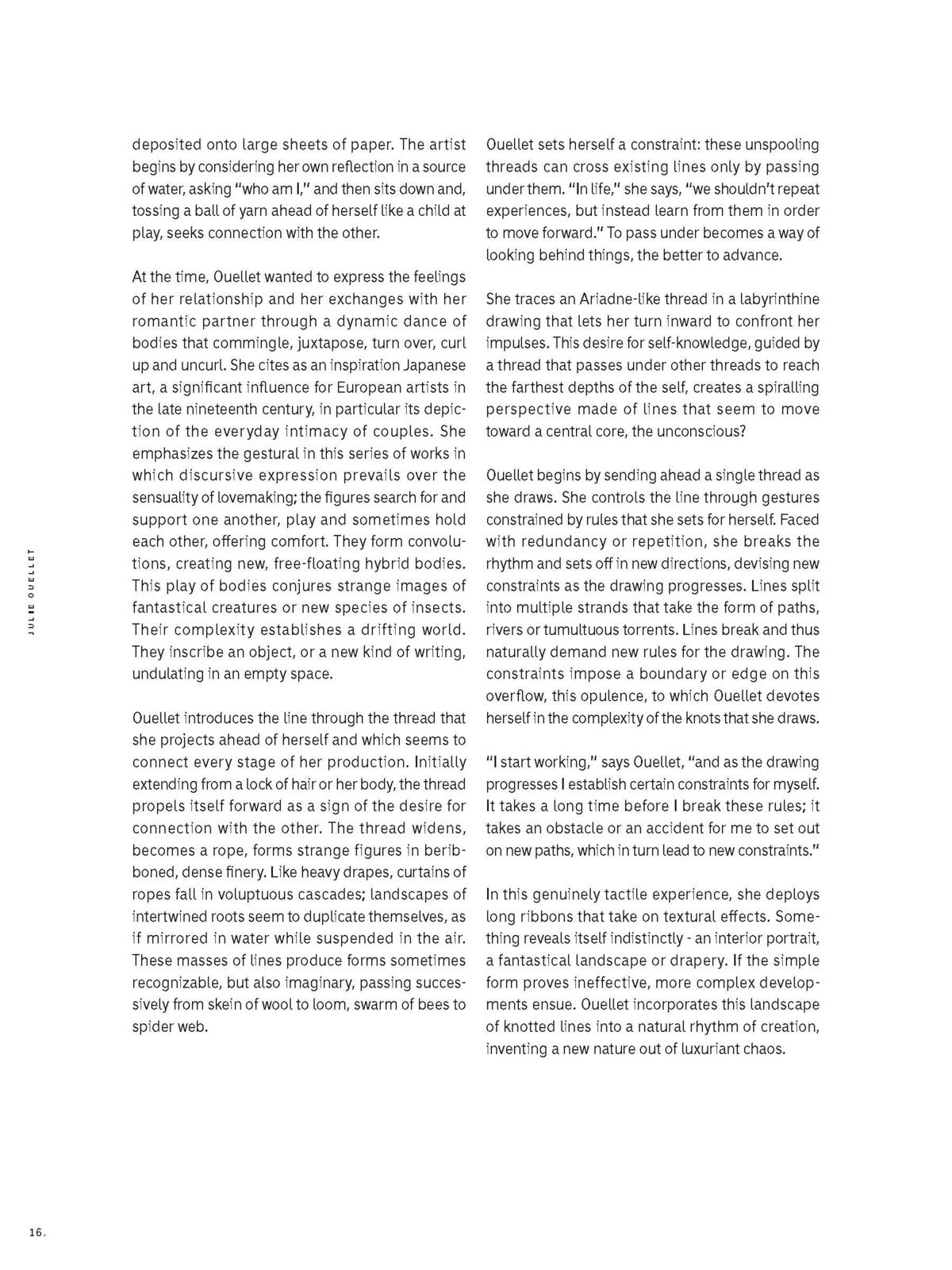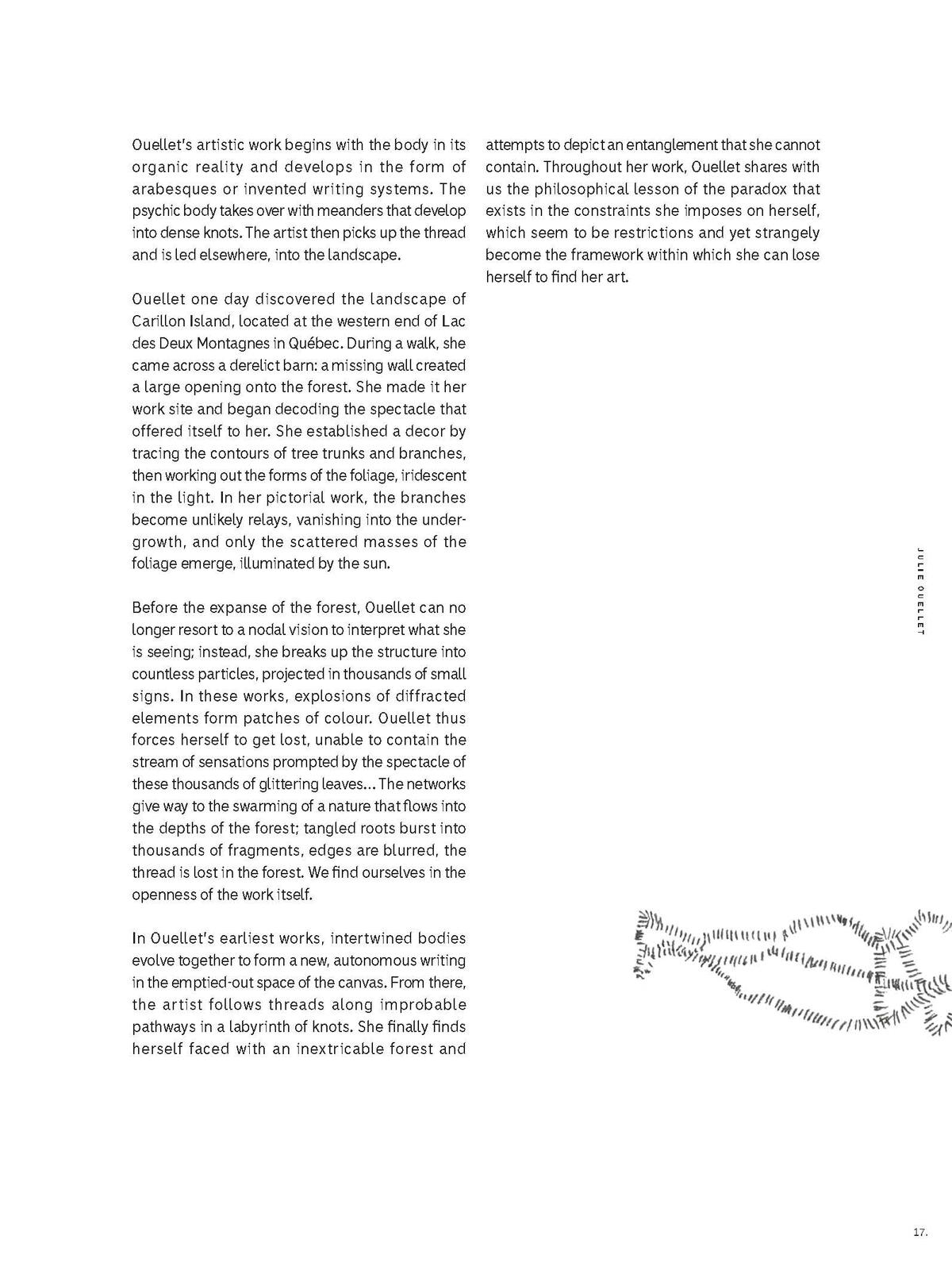 Published in the context of the Julie Ouellet exhibition at 1700 La Poste in 2021, this catalog prefaced by Isabelle de Mévius contains writings by Ginette Michaud and Mario Côté. 
PUBLICATION
2021
FORMAT
12,25 po x 9,5 po x 1,5 in
ISBN
978-2-9816657-6-8
BOOKBINDING
Hardcover
COLLECTION
Art et essays
Number of pages
288
Authors
Isabelle de Mévius, Mario Côté, Ginette Michaud
Photography
Guy L'Heureux, Béatrice Flynn, Marie-Charlotte Denis, Manoushka Larouche, Richard-Max Tremblay