October 13th 2023 to January 21st 2024
"Wainio's paintings, inspired by centuries of art history, offer a pictorial language of rare beauty and an original and inventive technique that defies all conventions. In a single painting, various elements are introduced in a collage-like mix of images rendered in different styles. As we register these paintings-within-paintings, tensions establish themselves among the subjects. Motifs function like rebuses, revealing themselves through a dreamlike dialectic."
- EXCERPT FROM RÉENCHANTEMENT BY ISABELLE DE MEVIUS
As part of its 10th anniversary celebrations, 1700 La Poste presents an exhibition dedicated to Canadian artist Carol Wainio.
The exhibition Reenchantment highlights paintings and drawings primarily created in recent years. They explore the folktales and fables that populate our collective memory and testify to the persistence and resonance of stories through time. Linked to both grand and small narratives, they depict the threats facing future generations and evoke the hope for renewal.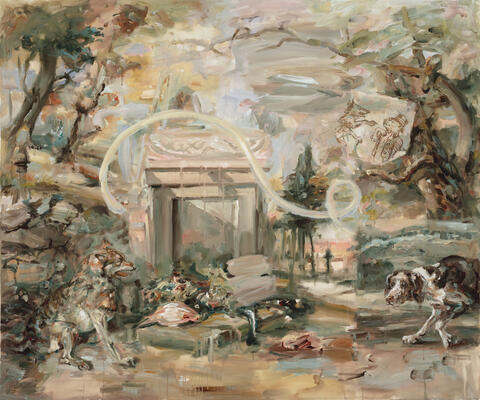 The Dog and the Wolf 2, 2021, Acrylic on canvas, 152 x 183 cm, Photo : Richard-Max Tremblay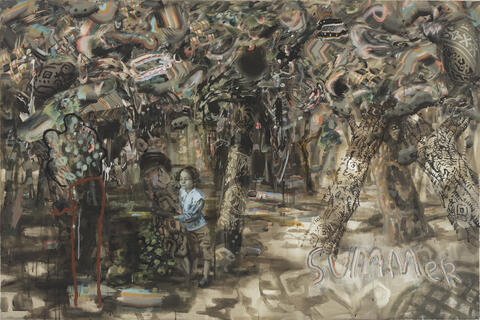 Apprehension (Summer), 2017, Acrylic on canvas, 112 x 168 cm, Photo : Richard-Max Tremblay
Grimper, 2022, Acrylic on canvas, 183 x 152 cm, Photo : Richard-Max Tremblay
Puss in Boots 7, 2005-2006, Acrylic on canvas, 198 x 305 cm, Photo : Richard-Max Tremblay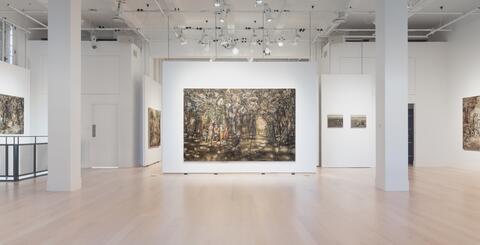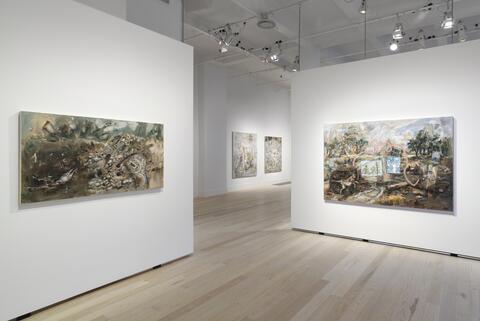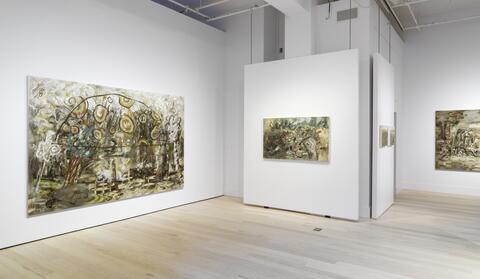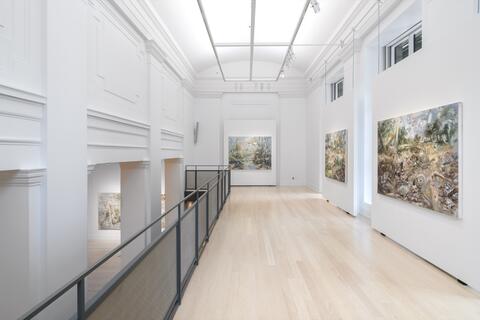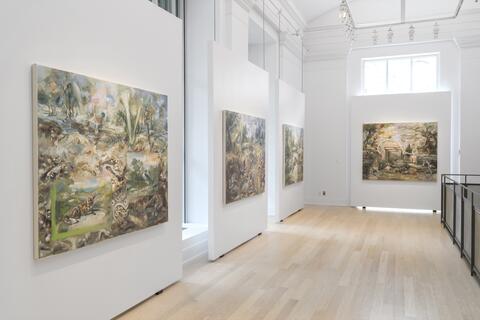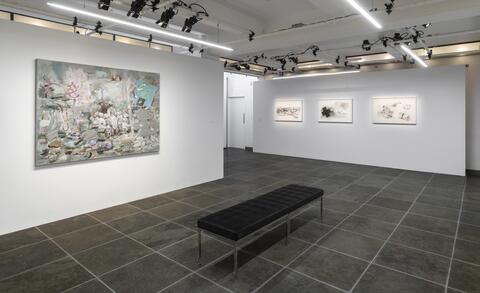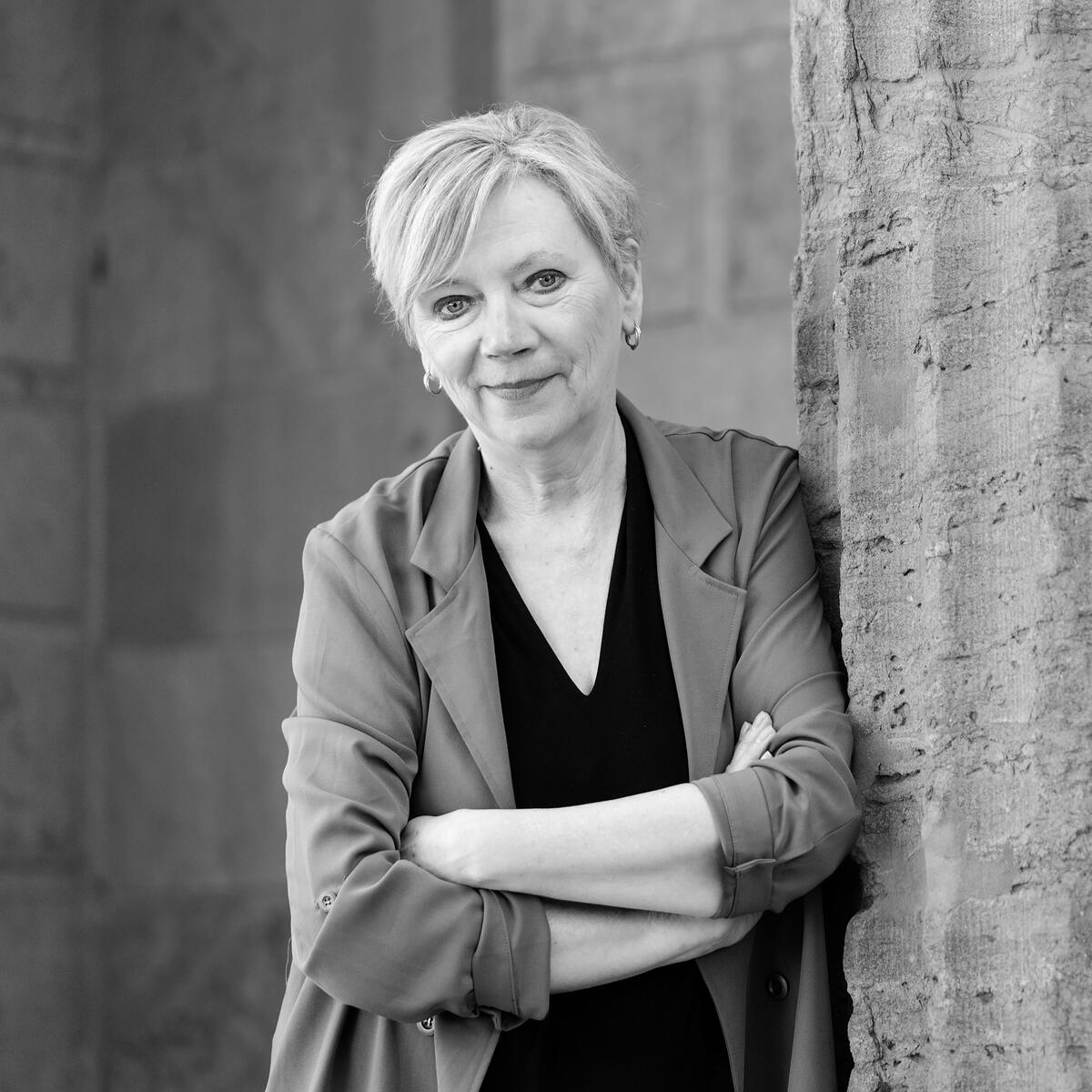 Photo : Béatrice Flynn
Carol Wainio was born in Sarnia, Ontario, in 1955 to Finnish immigrants and grew up in Waterloo, Ontario. Since 1980, she has lived and worked in Montréal, Ottawa, and points between. She developed an early interest in visual art through her father and pursued studies at the Nova Scotia College of Art and Design in Halifax (1976) and the University of Toronto (1978–1979) before earning an MFA from Concordia University, Montréal, in 1985. There, she worked with Guido Molinari and undertook additional studies in the history of ideas, developing a painting practice that draws on interests in history, narrative, and broader visual culture—brought together in a discursive, visceral approach, where figures from past and present, high art and vernacular forms of expression, engage in shifting, layered grounds. Her work has been described as visually dense, conceptually full, and marked by a desire to use painting as a means to consider representation itself as well as real world issues.
Wainio's work has been exhibited at the National Gallery of Canada, Musée des beaux-arts de Montréal, Musée d'art contemporain de Montréal, Art Gallery of Ontario, and many other museums and public galleries across Canada. Her paintings are part of major Canadian museum collections and corporate and private collections. Wainio is the recipient of numerous grants and awards, including the Governor General's Award in Visual and Media Arts (2014). She is currently represented by Paul Petro Contemporary Art, Toronto, and TrépanierBaer Gallery, Calgary.
Publication
Les Éditions de Mévius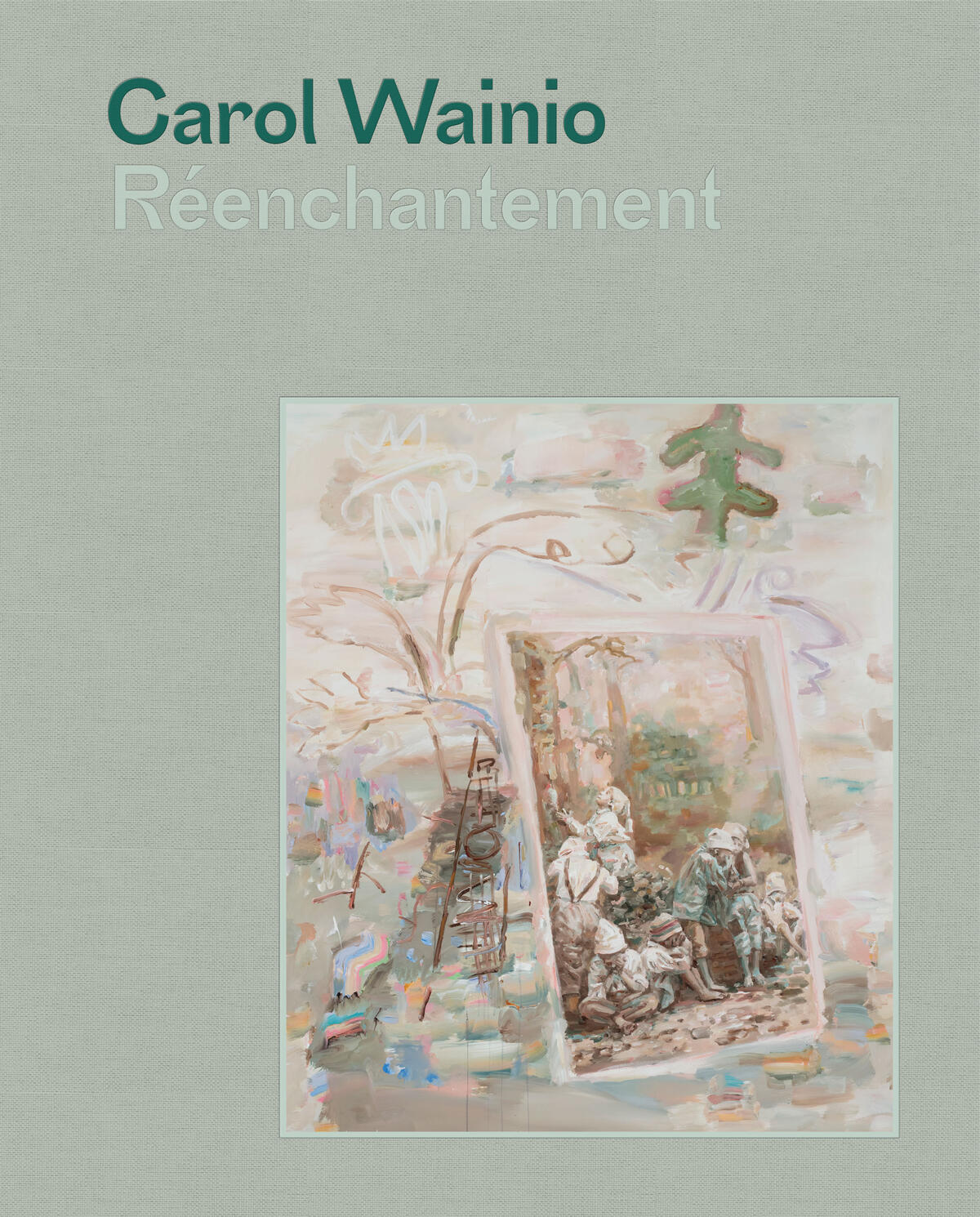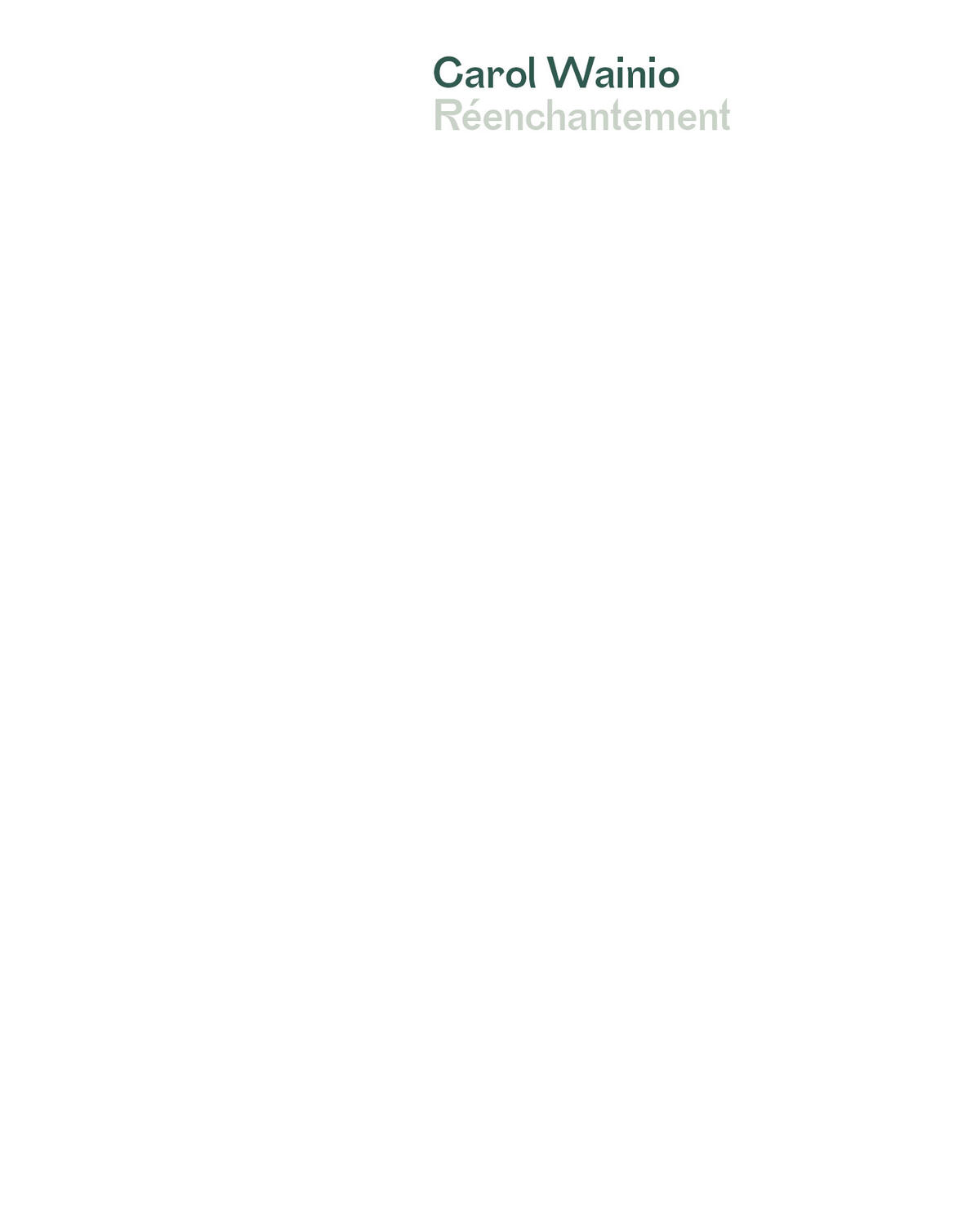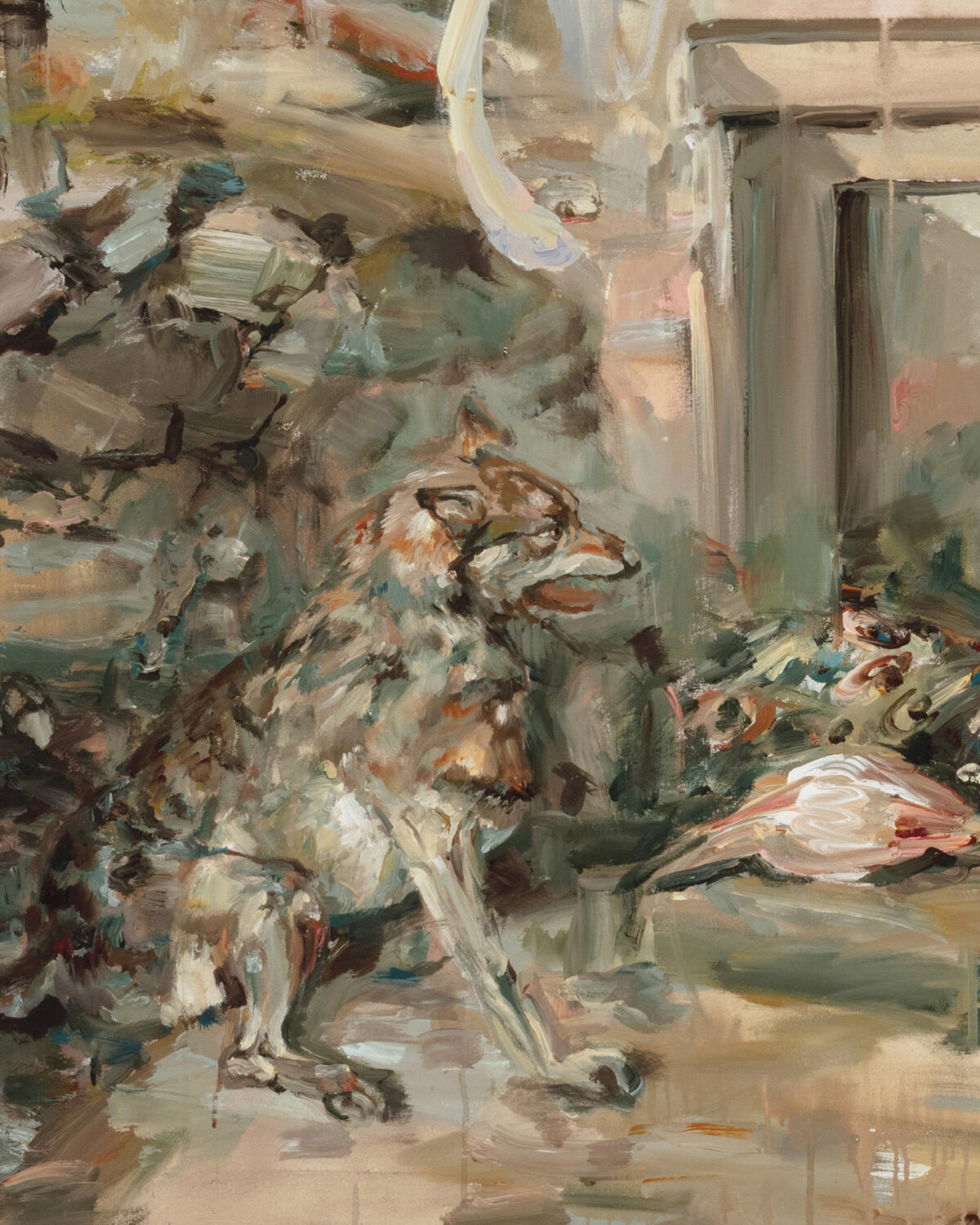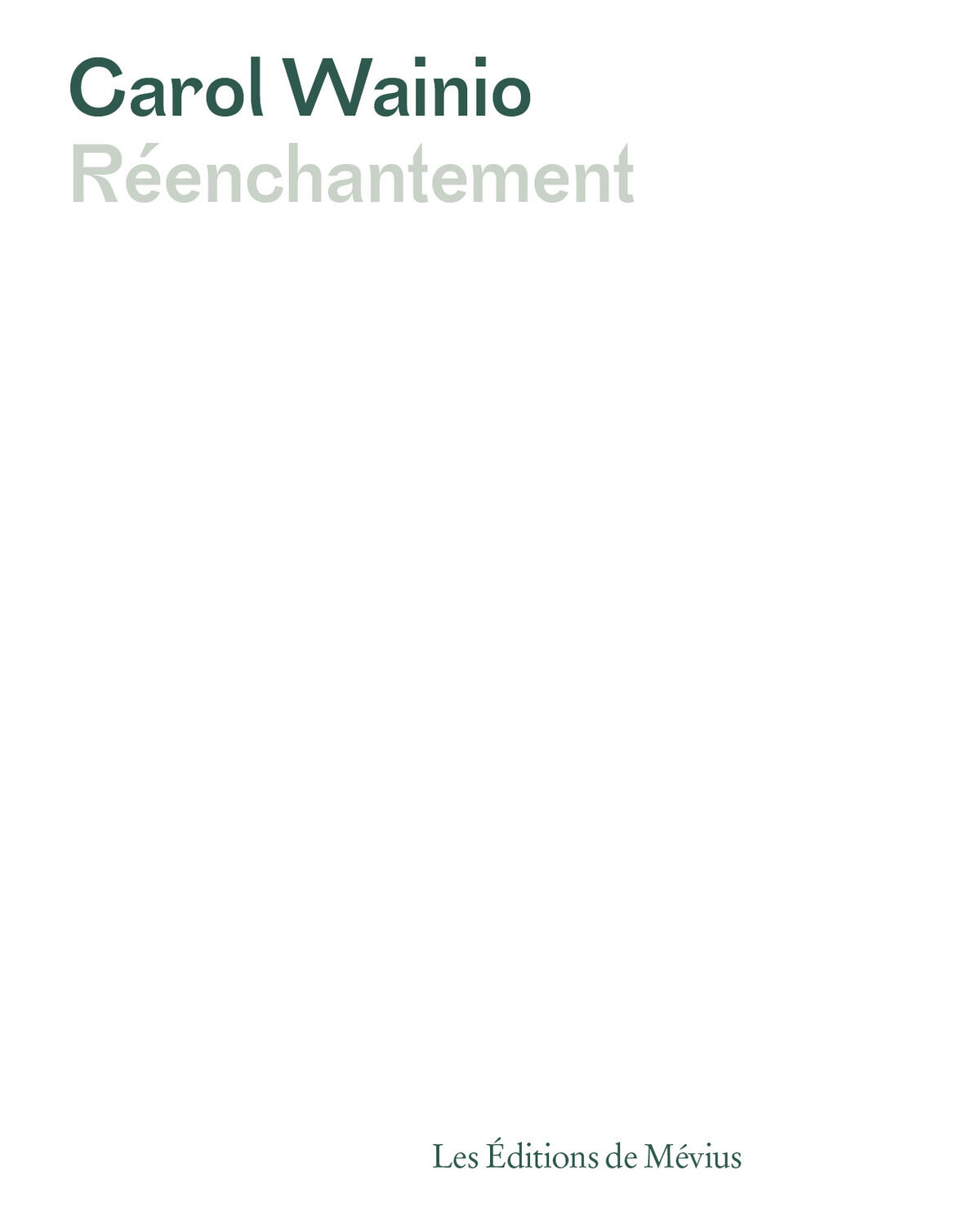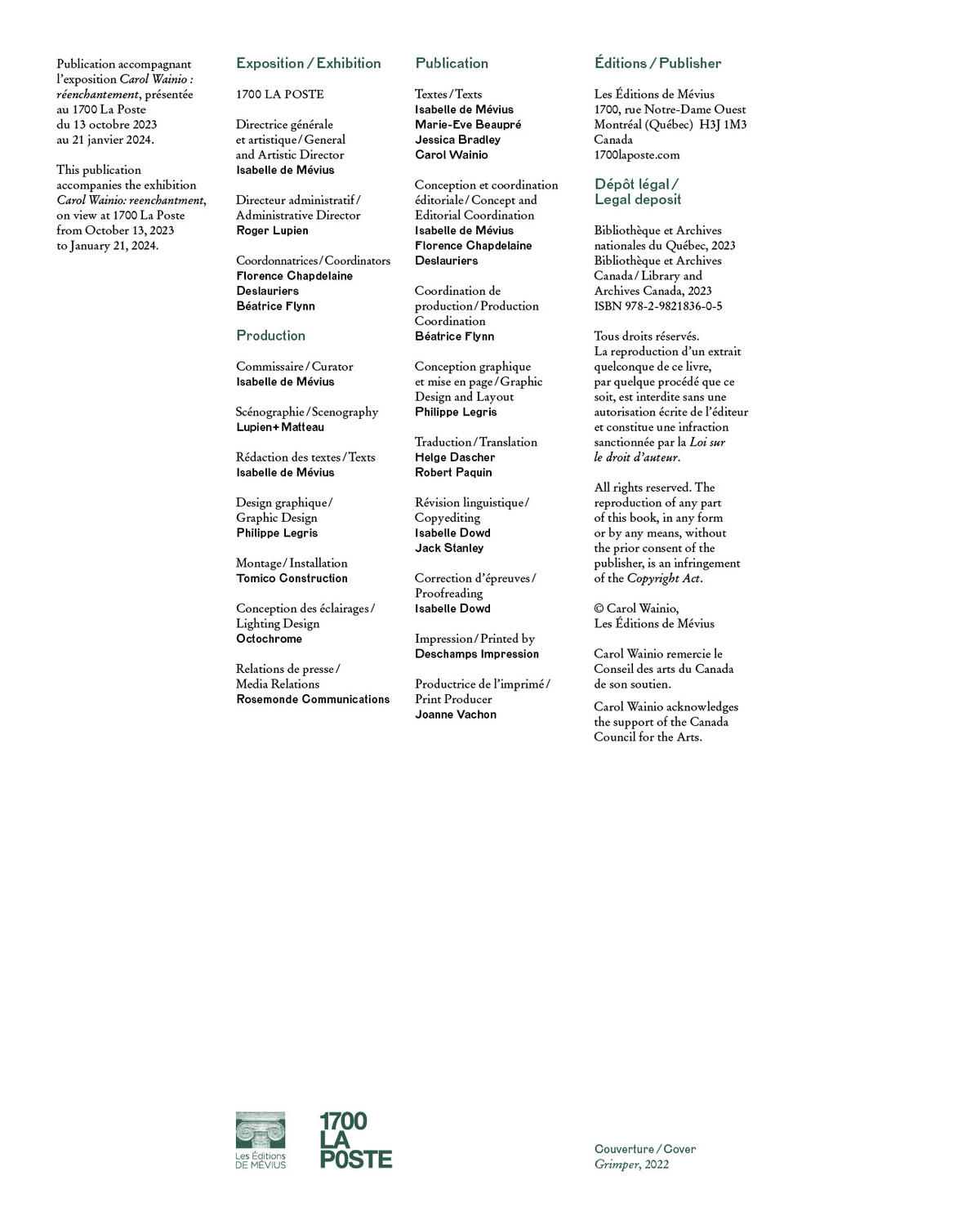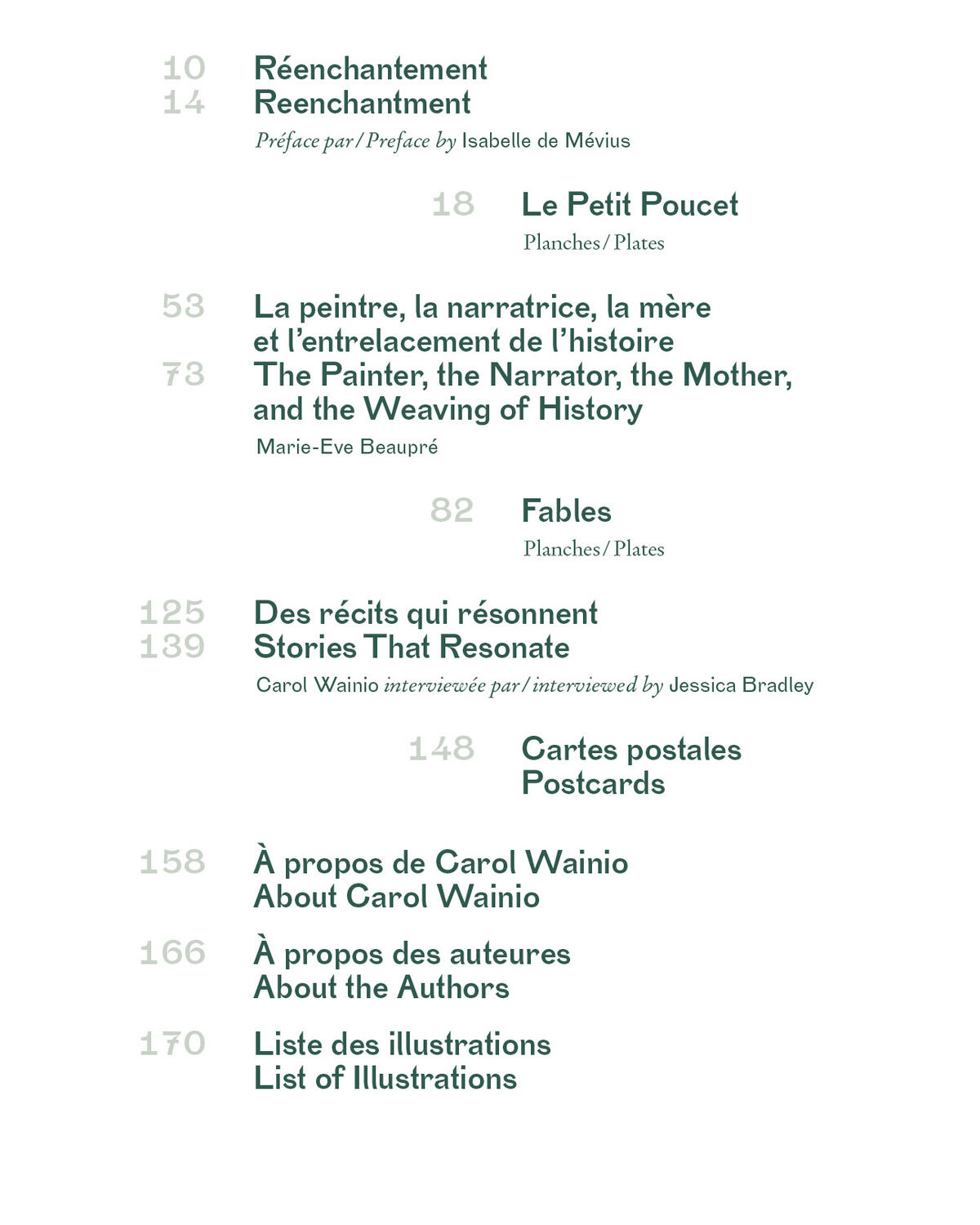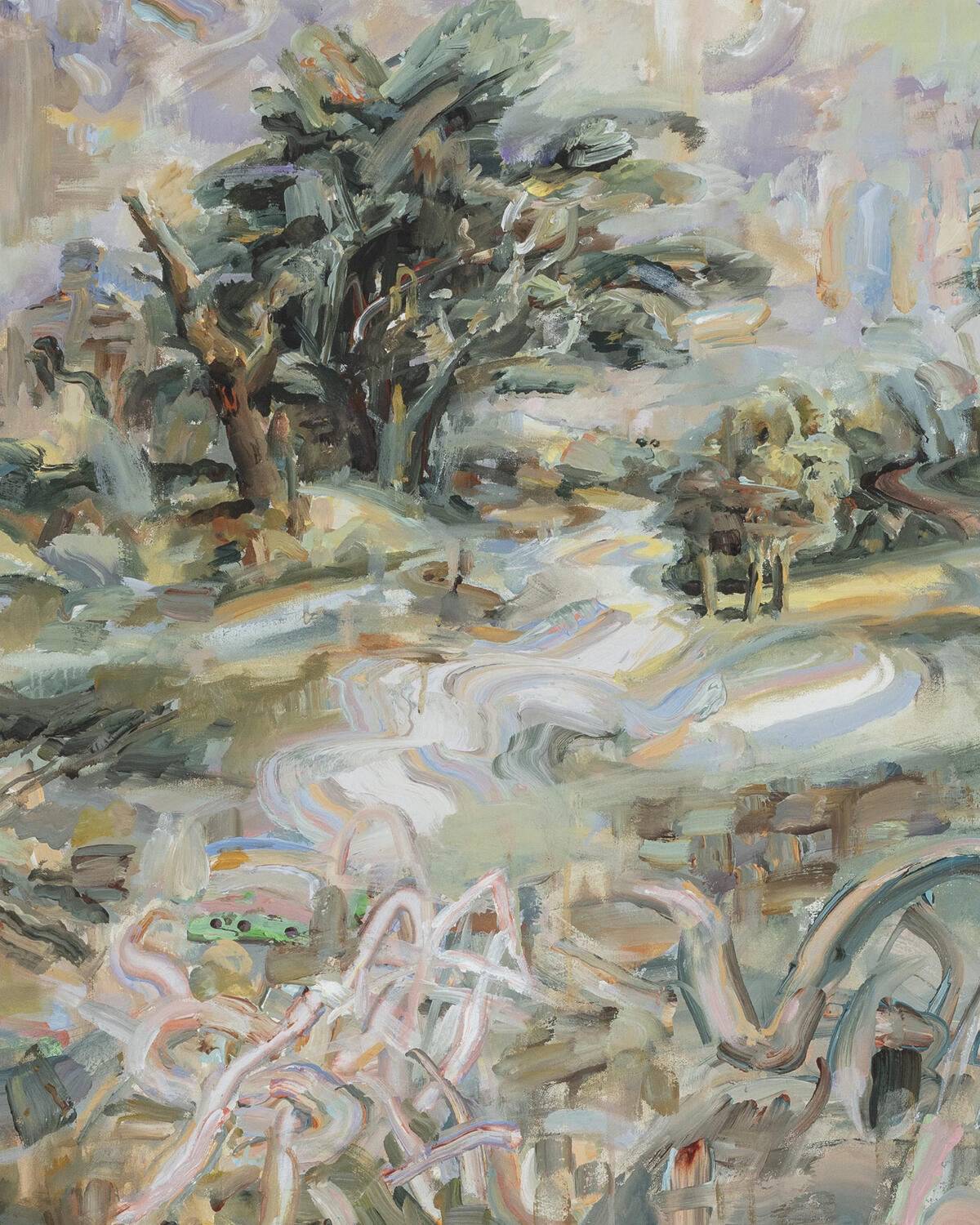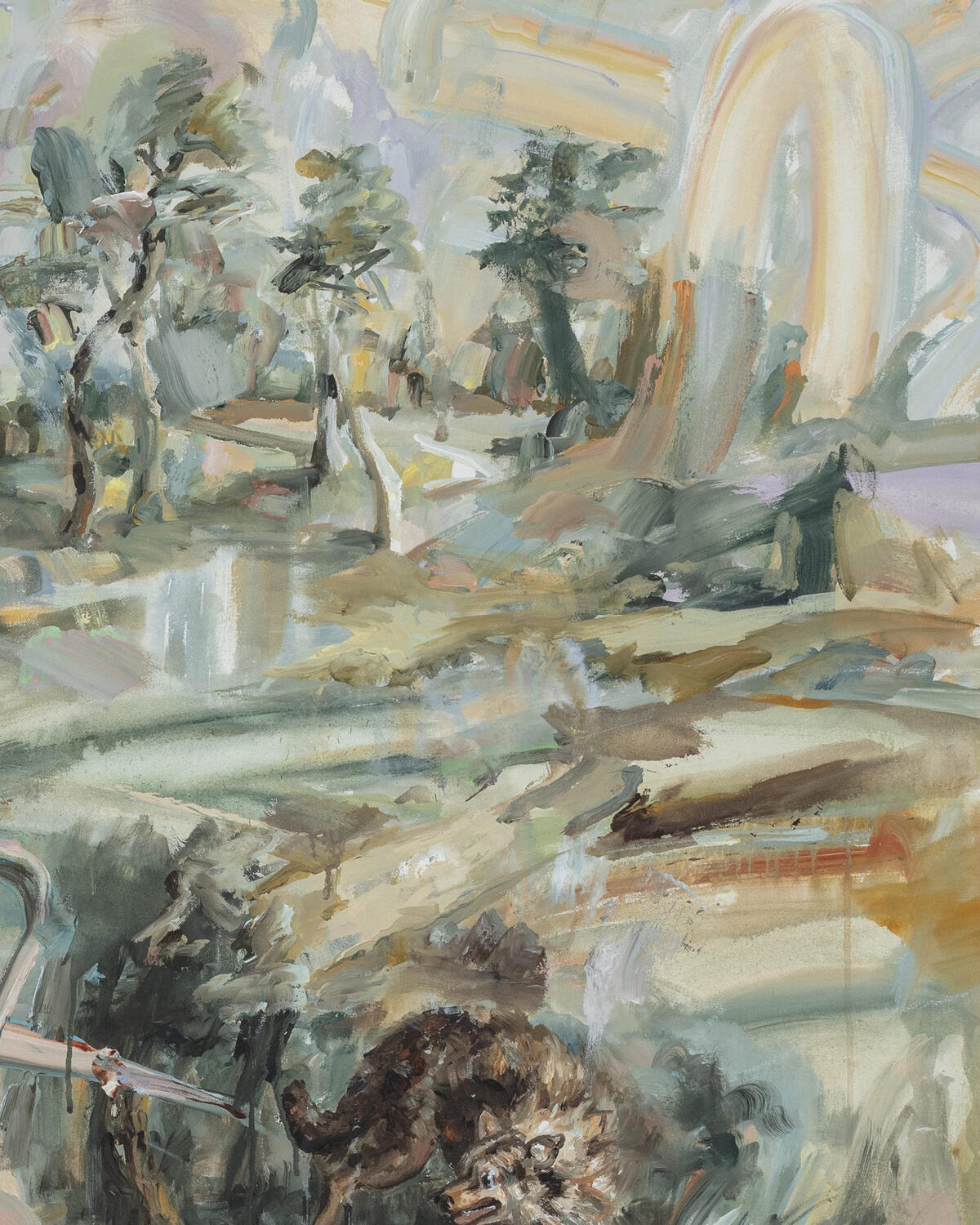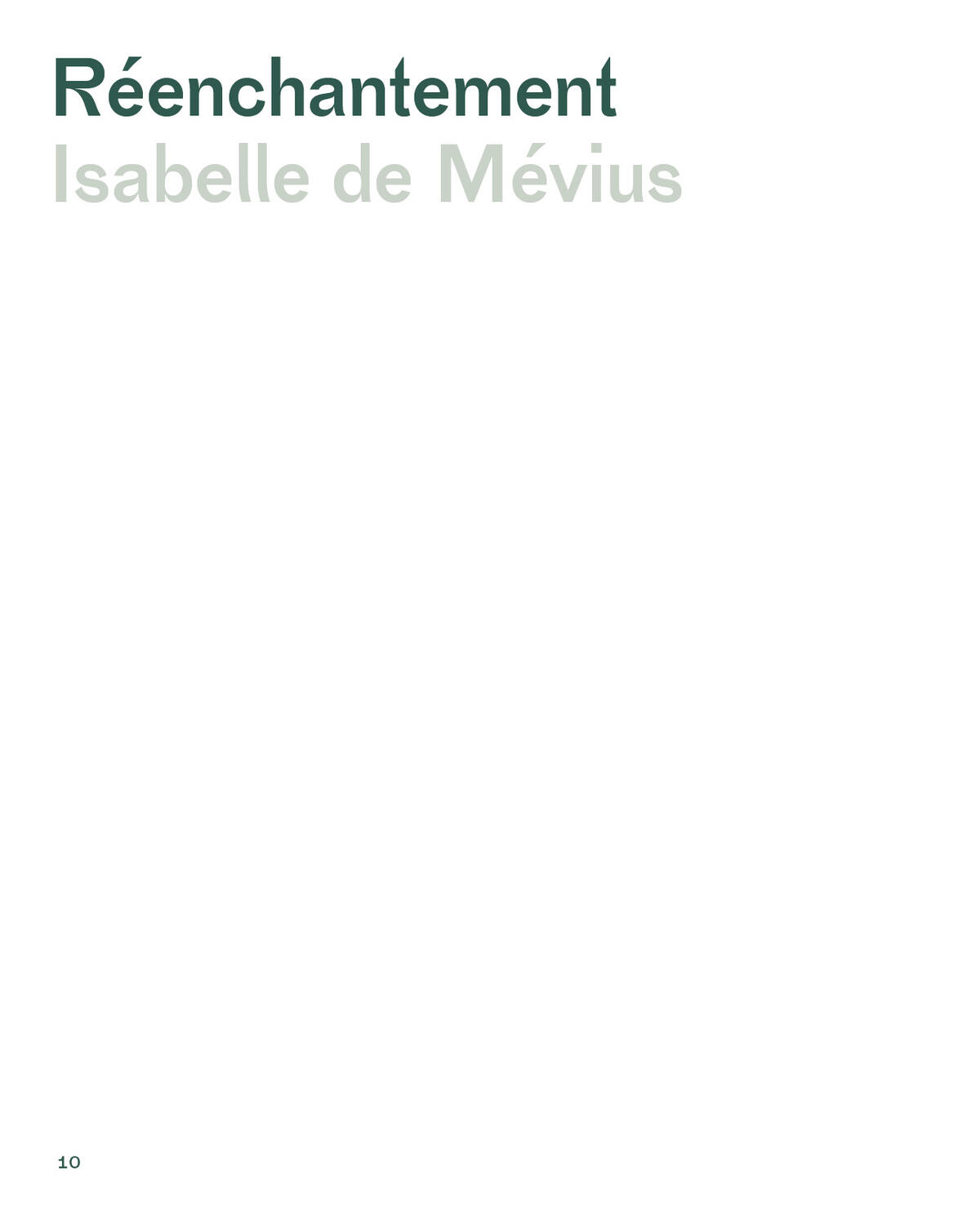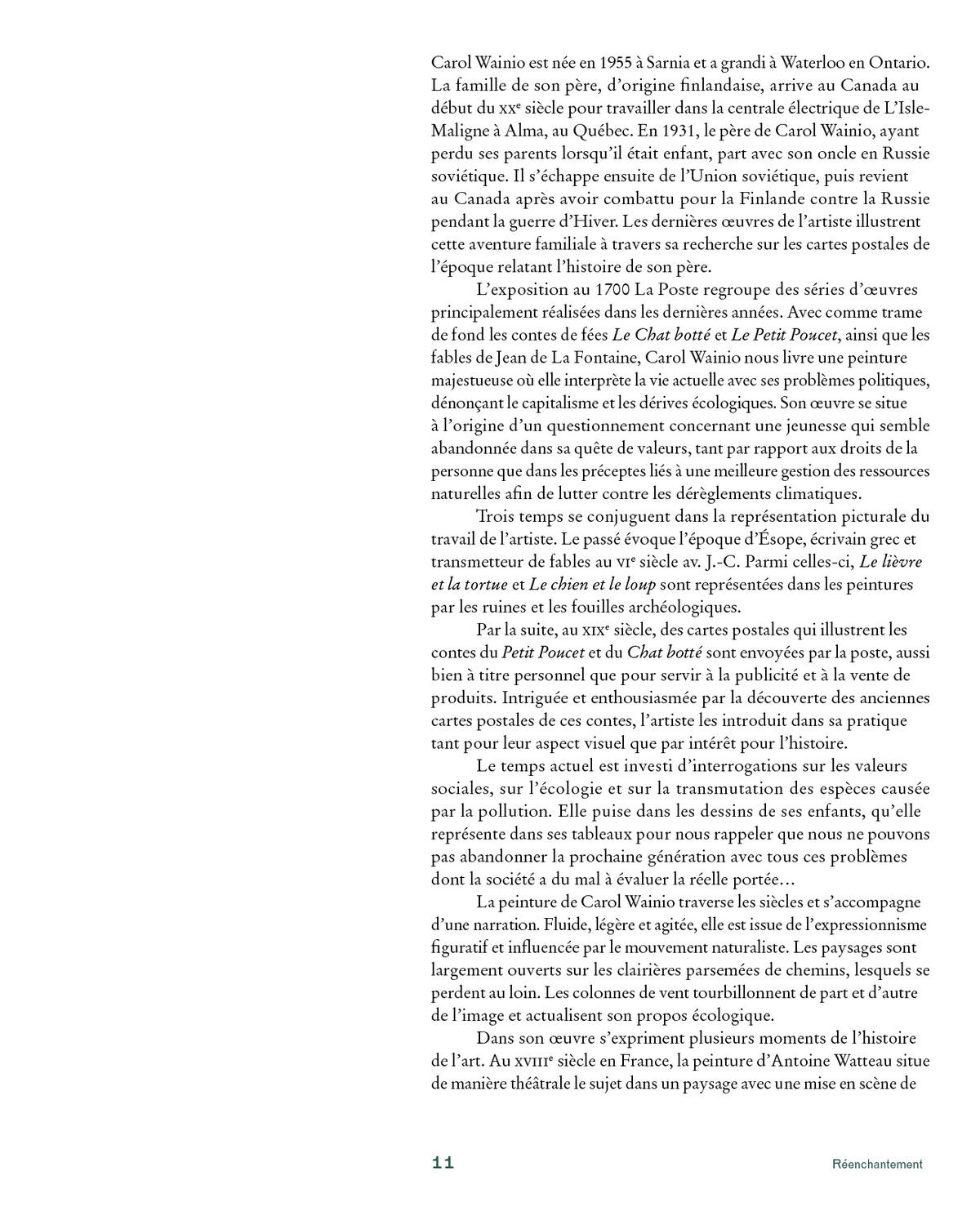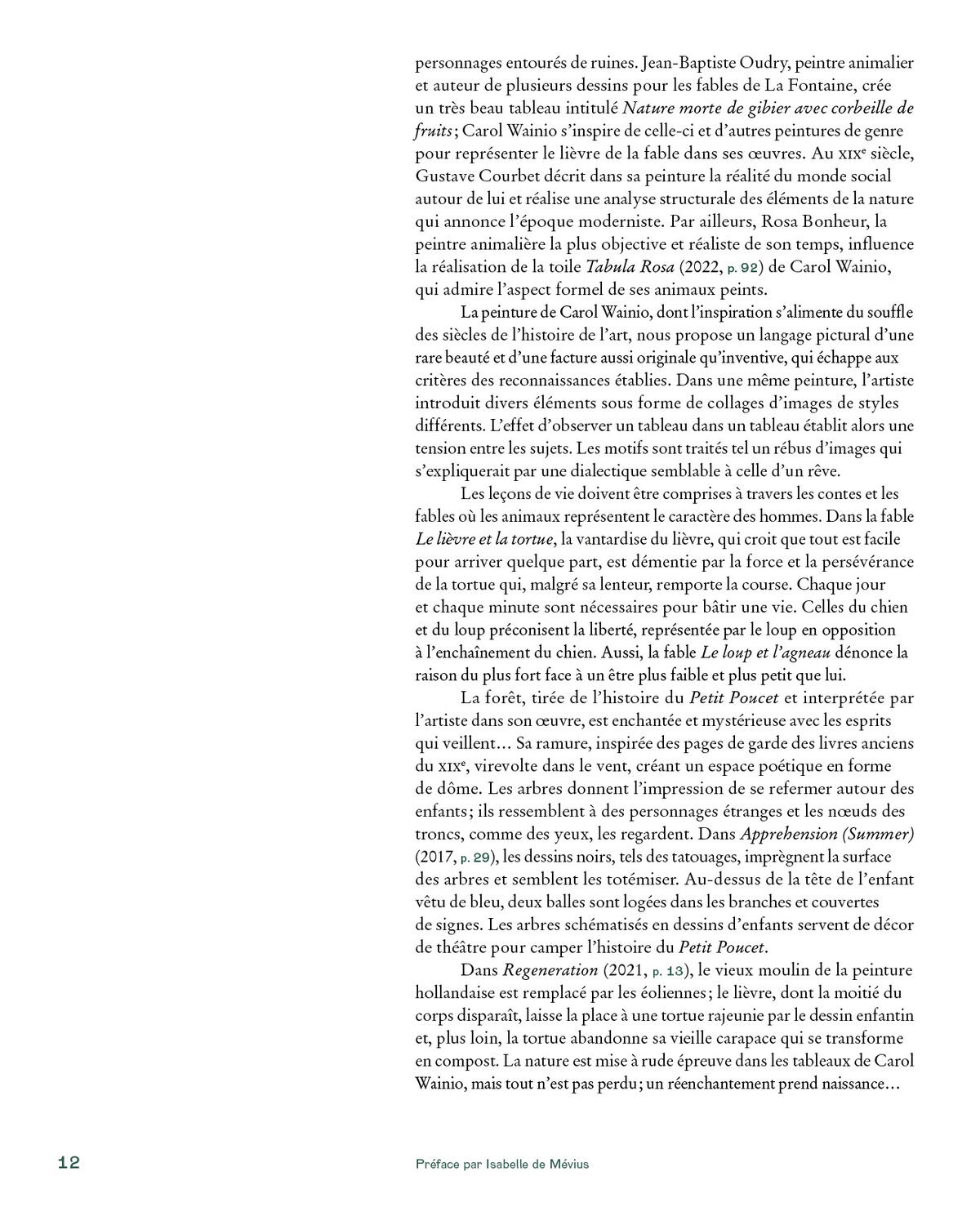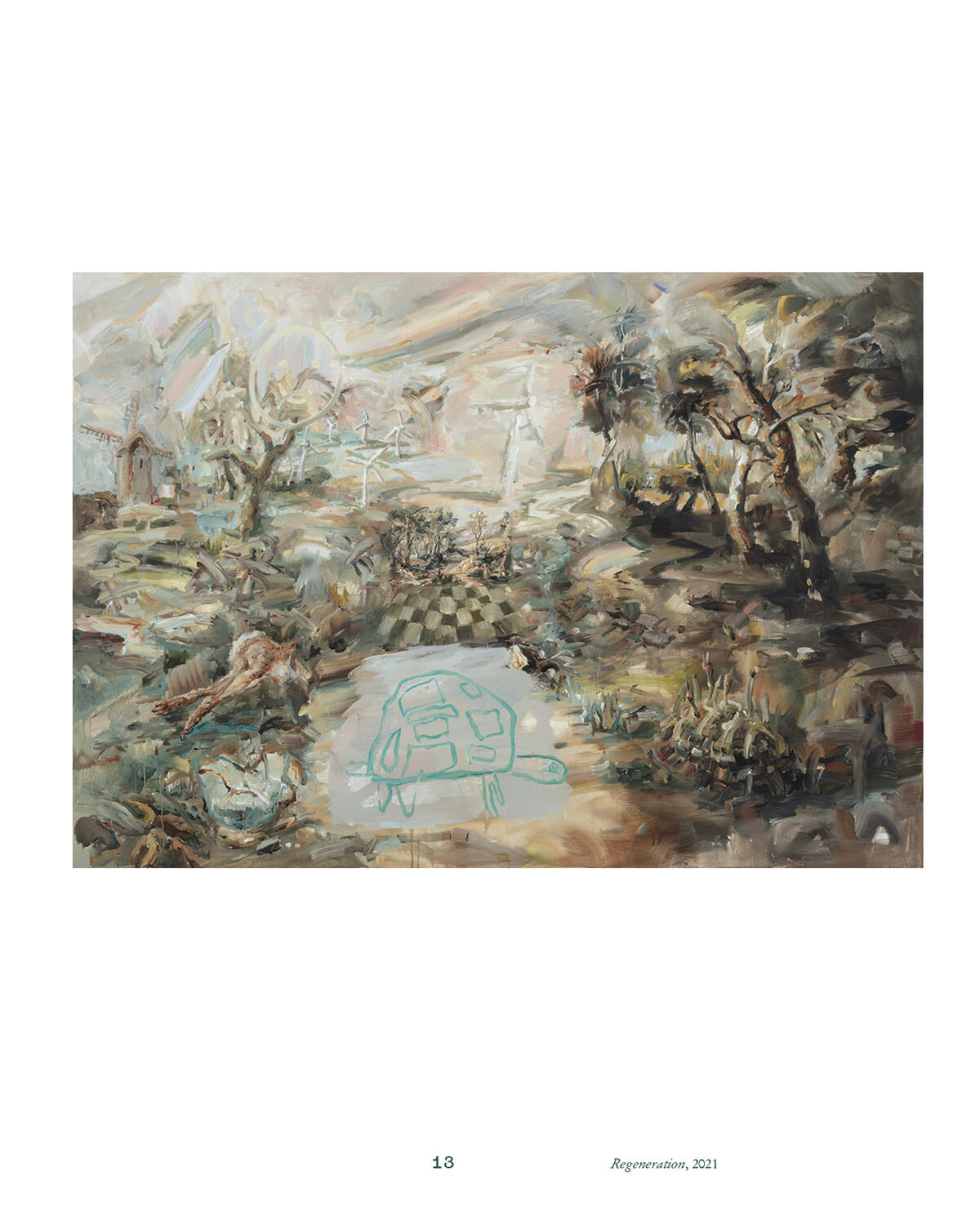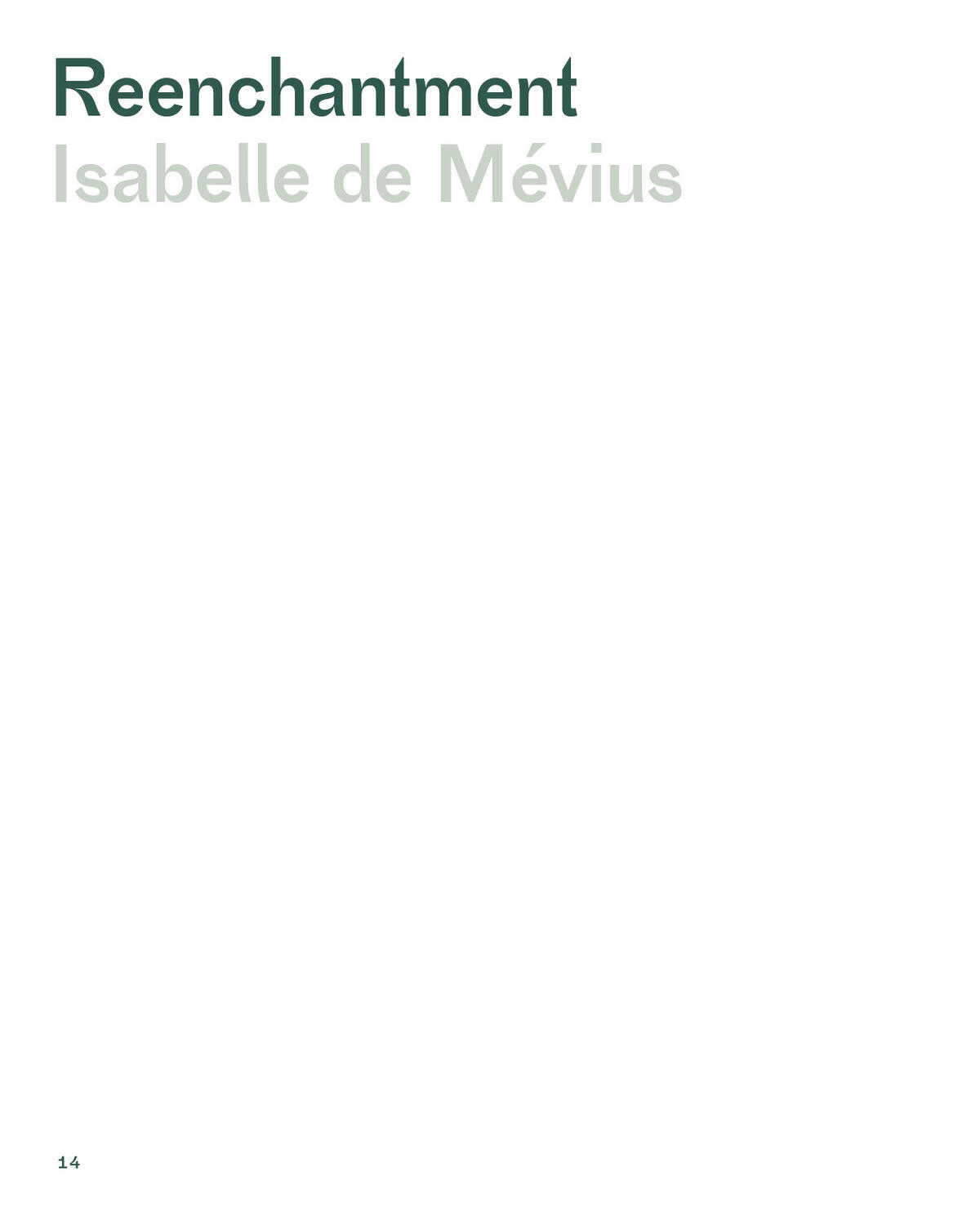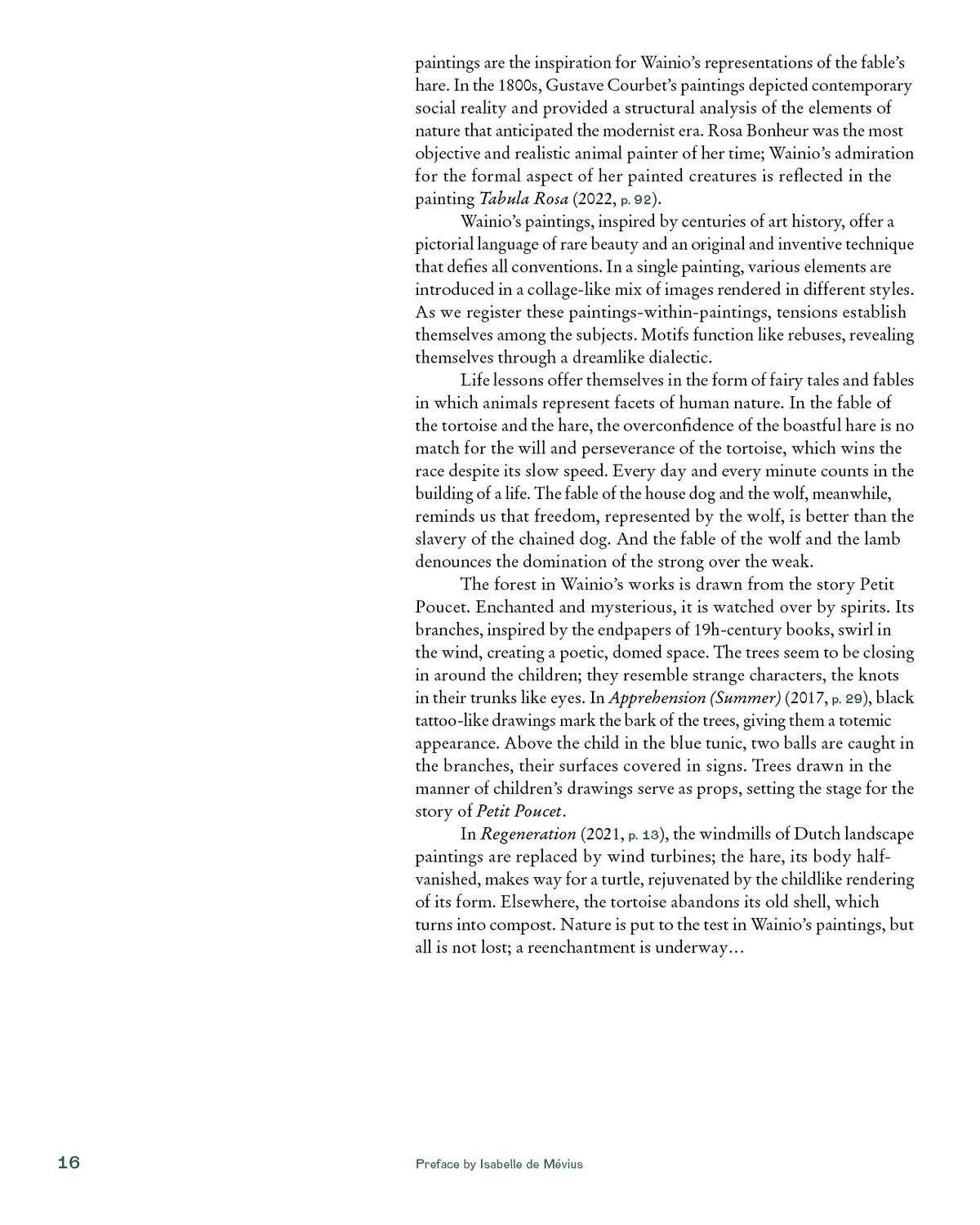 The catalog of the exhibition Carol Wainio: Reenchantment invites you to dive into the captivating world of the Canadian painter. Prefaced by Isabelle de Mévius, curator and director of 1700 La Poste, this catalog is an extension of the rich body of work from the exhibition, offering an impressive collection of over a hundred artworks and illustrations. The publication includes an essay by Marie-Eve Beaupré, an art historian and field practitioner, as well as an interview between the artist and Jessica Bradley, curator and author. It provides an entryway into the enchanting universe of Carol Wainio, an encounter with the unique vision of this exceptional painter.
PUBLICATION
October 2023
FORMAT
10 x 12.5 x 1,25 in. 
ISBN
978-2-9821836-0-5 
BOOKBINDING
Hardcover 
COLLECTION
Art and essay 
Number of pages
176
AUTHORS
Marie-Eve Beaupré, Jessica Bradley, Carol Wainio, Isabelle de Mévius  
 
PHOTOGRAPHY
Richard-Max Tremblay