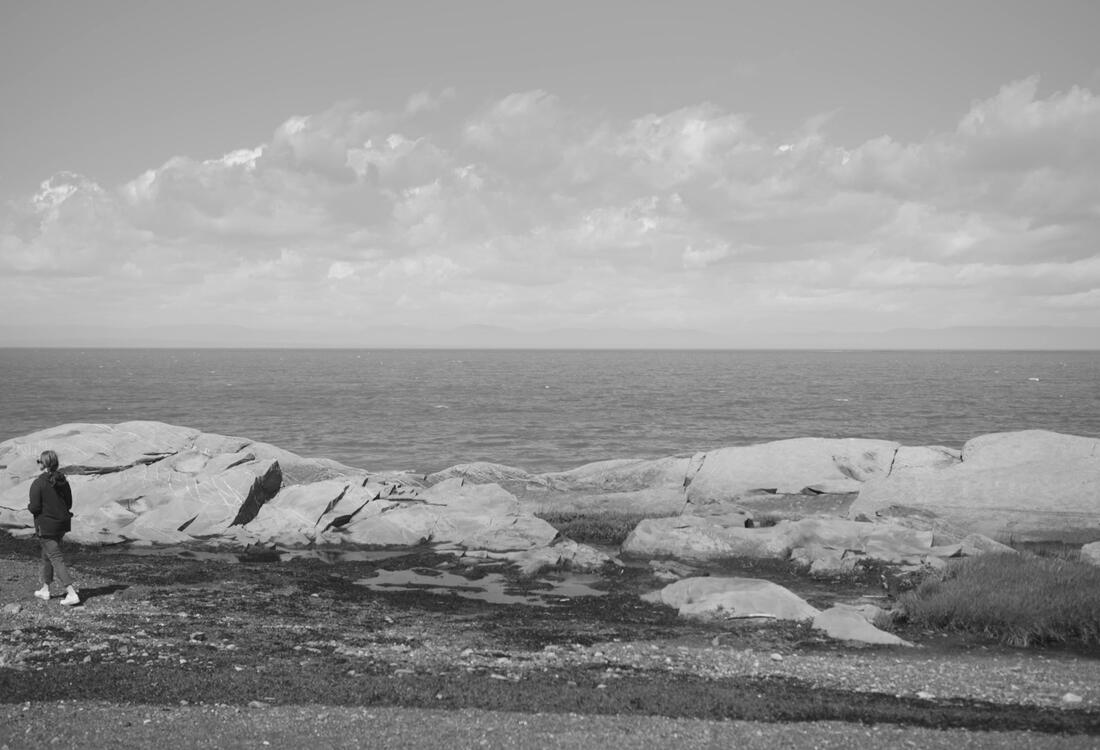 Raymonde April : traversée(s)
Photographer of the intimate, reporter of the fictional, dramatist of the real, Raymonde April captures her world and that of her friends by creating subtle dialogues between geographical, cultural and temporal crossings. In her photographic narratives, a strange softness, a peaceful force captures our attention.
From L'Anse-au-Persil to Mumbai, from the darkroom to the studio, from the river to the pavement, this film, like the artist's approach, was created from the lives of others. and above all, from Raymonde herself.
Directed by: Bruno Boulianne
With: Raymonde April, Charles Guilbert, Serge Murphy, Francis Macchiagodena, Marie-Christine Simard
Music : Alexis Dumais
Editing: Vincent Guignard
Director of photography : Alex Margineanu
Sound recording: Gaëlle Komàr
Sound conception and editing : Mélanie Gauthier
Sound mixing : Daniel Toussaint
Une production de la Fondation Internationale Isabelle de Mévius