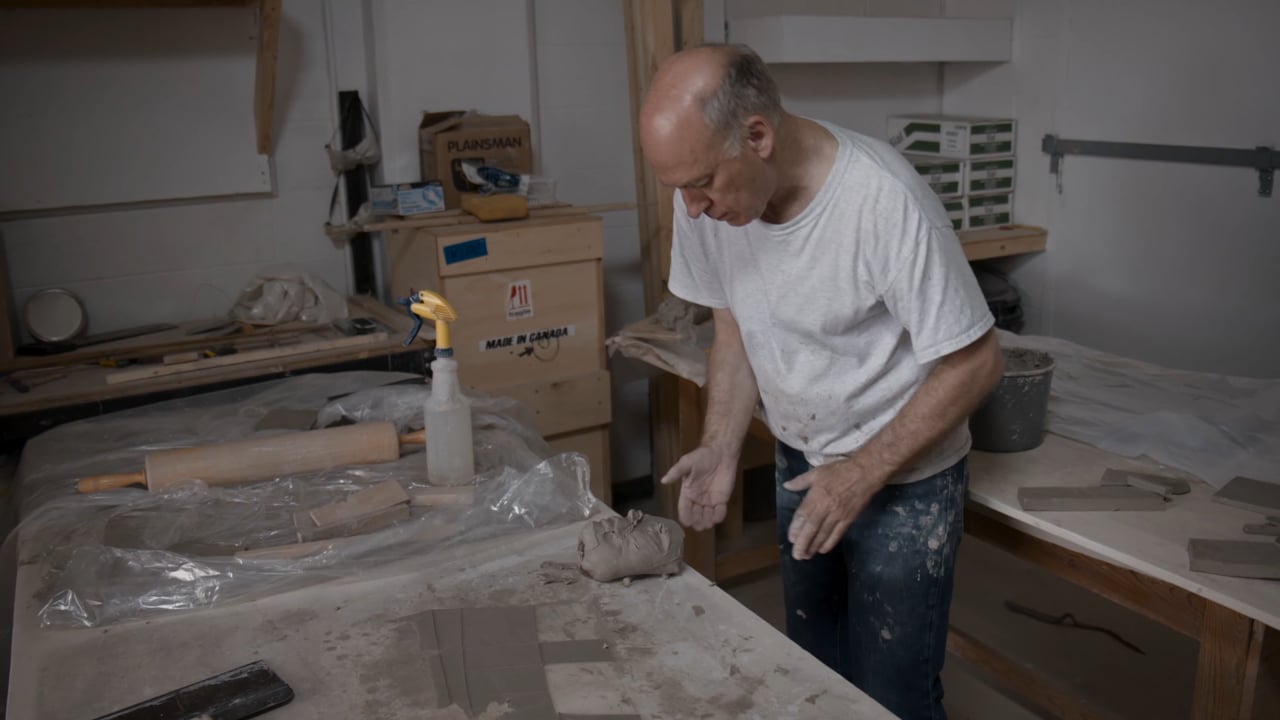 Jean-Pierre Larocque: Charcoal and clay
After fifteen years of artistic and academic wanderings in various American schools and universities, the painter and ceramist Jean-Pierre Larocque returned to Montreal at the turn of the 2000s. In this film, the artist opens the doors of his studios to us. . Handling the charcoal "backwards" and crushing the clay like so many layers of skin, we discover a creator of unfathomable sensitivity, shaping intriguing, bewitching works that play with time and eras while reminding us of our own ghosts of humanity.
A film by Bruno Boulianne Presented at 1700 La Poste from March 22 to June 23, 2019.