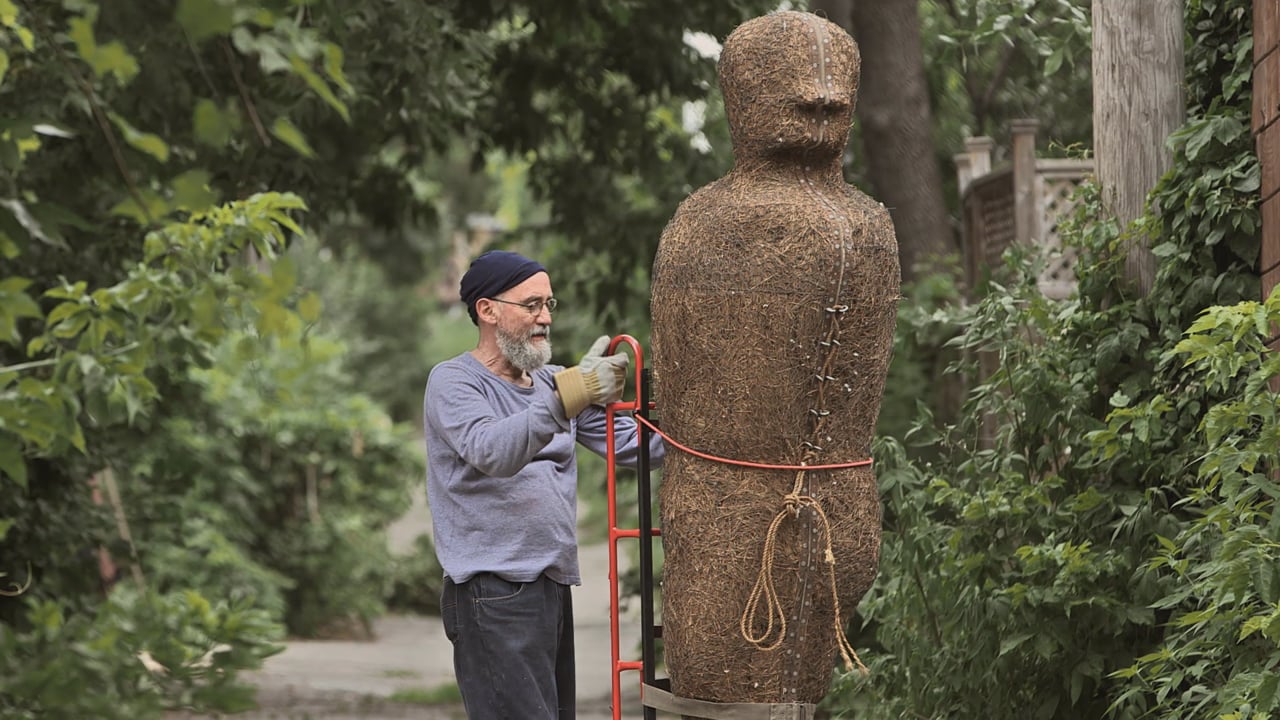 François Morelli l'artiste
A production of Les Éditions de Mévius
Directed by Suzanne Guy
Montreal, 2017
48 min., color
Le 1700 La Poste is proud to present François Morelli the artist, a documentary produced as part of the François Morelli retrospective exhibition.
This second collaboration of Éditions de Mévius with director Suzanne Guy paints a portrait of the Montreal artist, covering his last 40 years of artistic work.
Through the eye of the filmmaker, the viewer is led to follow the artist in his daily life, from his studio to his classroom where he teaches at Concordia University, then witness moving encounters and unprecedented artistic performances, in Montreal and New York.
Conception, recherche, scénario et réalisation: Suzanne GUY Membre SARTEC et ARRQ
Musique originale: David THOMAS
Direction de la photographie: Philippe LAVALETTE, CSC
Son: Olivier LÉGER
Assistance à la réalisation: Suzanne CORRIVEAU
Techniciens d'effets-spéciaux: Louis PEDNEAULT
Maquillage: Michèle ARCAND
Assistante de production: Agnès FALQUET
Montage: Yves CHAPUT
Service de postproduction: DBCOM Media
Étalonnage et montage en ligne: Lysanne TREMBLAY
Conception sonore et mixage: Gabriel RONDEAU
Conception graphique: Étienne DESLIÈRES