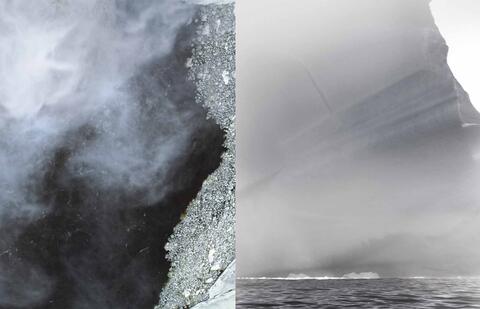 Jocelyne Alloucherie, Ivan Binet, Mathieu Cardin
From March 24 to June 18, 2017
The exhibition Vide et vertige brings together the photographers Jocelyne Alloucherie and Ivan Binet and installation artist Mathieu Cardin – three artists of different generations, with complementary but distinct architectural approaches to landscape. For Isabelle de Mévius, curator and Executive Director of 1700 La Poste, this second group exhibition is an opportunity to establish connections between artistic productions articulated around the concept of vertigo, each developed in different ways but all grounded in a singular relationship to space. A variety of strategies are deployed to destabilize the viewer: the boundaries between presence and absence are blurred, reference points are subverted, an optical illusion challenges the reading of landscapes, the materiality of things proves enigmatic... All of the works resist easy consumption and prompt us to actively consider the subjectivity of our perception of the world.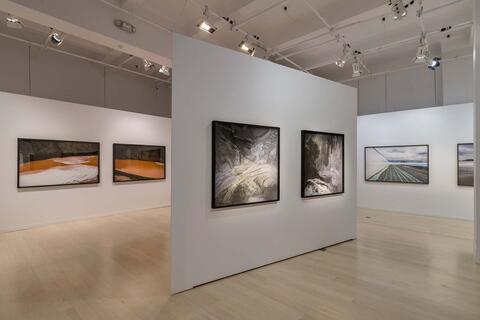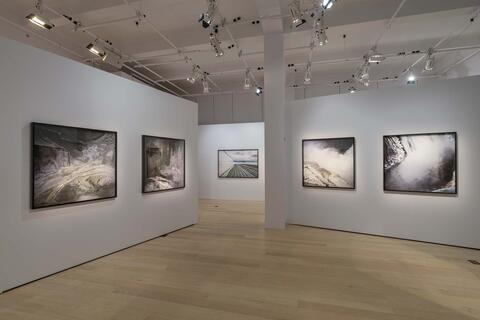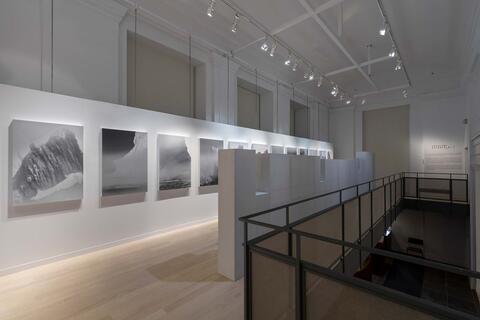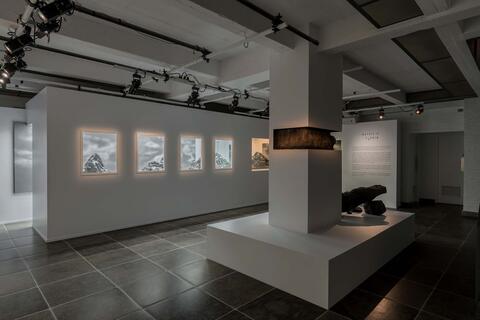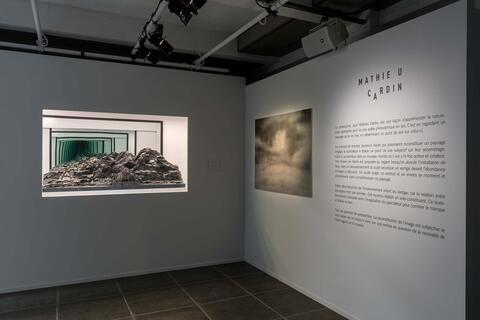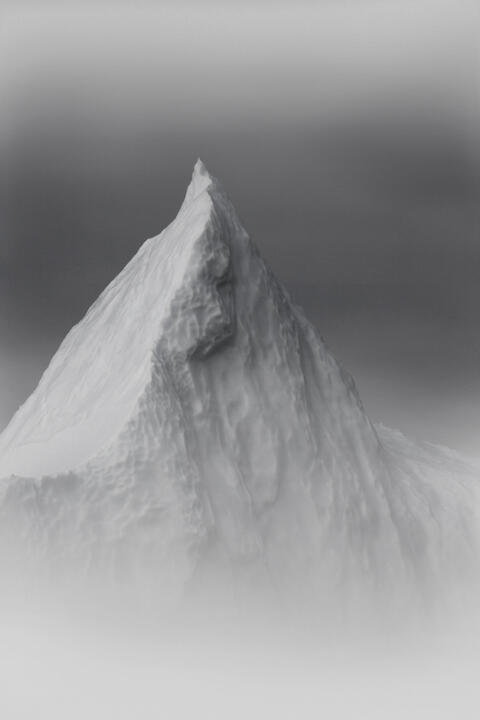 Jocelyne Alloucherie, Brumes 5 (installation view), 2010, 15 inkjet impressions on paper, 114,3 cm x 76,2 cm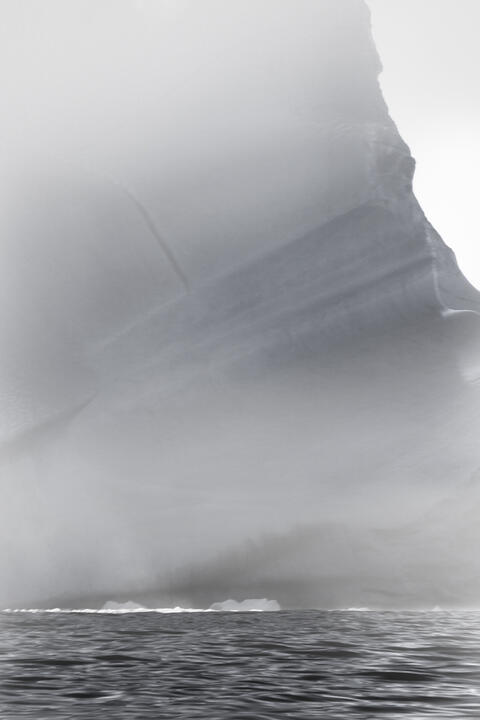 Jocelyne Alloucherie, Brumes 10 (installation view), 2010, 15 inkjet impressions on paper, 114,3 cm x 76,2 cm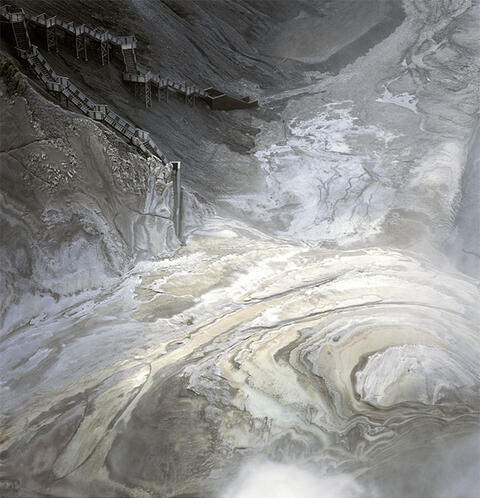 Ivan Binet, Chute 1, 2005, inkjet on paper, 109,2 cm x 109,2 cm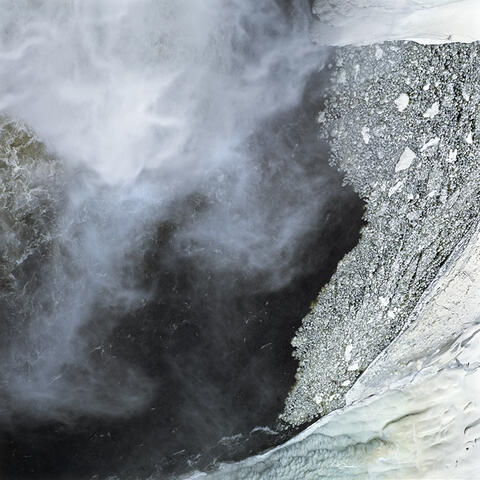 Ivan Binet, Chute 14, 2010, inkjet on paper, 109,2 cm x 109,2 cm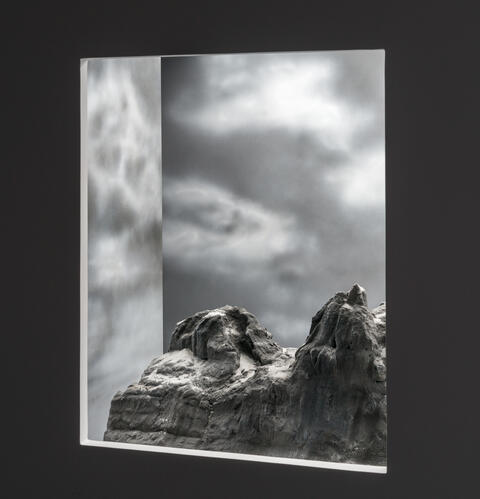 Mathieu Cardin, L'invention des images (installation), 2017, Mixed media and dimensions, Photography: Guy L'Heureux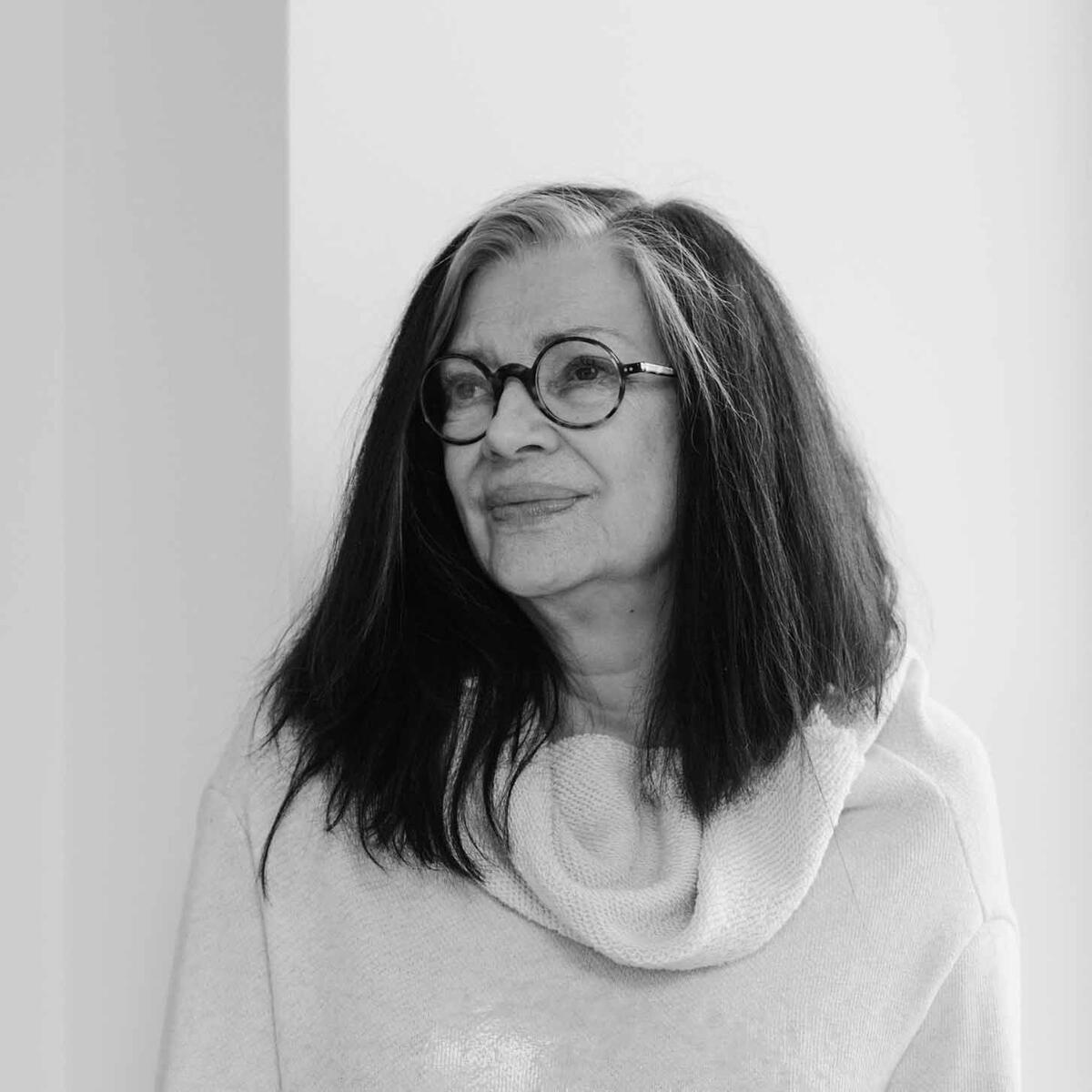 Photo credit: Béatrice Flynn
Through complex configurations, Jocelyne Aloucherie's work explores, in conceptual and poetic ways, notions related to image, object and place. She has created numerous installations that combine elements informed by sculptural, architectural and photographic considerations. Her work has been exhibited at major institutions in Canada, the U.S., Europe and Asia. The artist is the recipient of many awards, notably the Governor General's Award, presented by the Canada Council for the Arts (2000); the Paul-Émile-Borduas Prize (2002); and the Jean-Paul-Riopelle Prize (2006). She was granted the Order of Canada in 2008. Jocelyne Alloucherie lives and works in Montréal.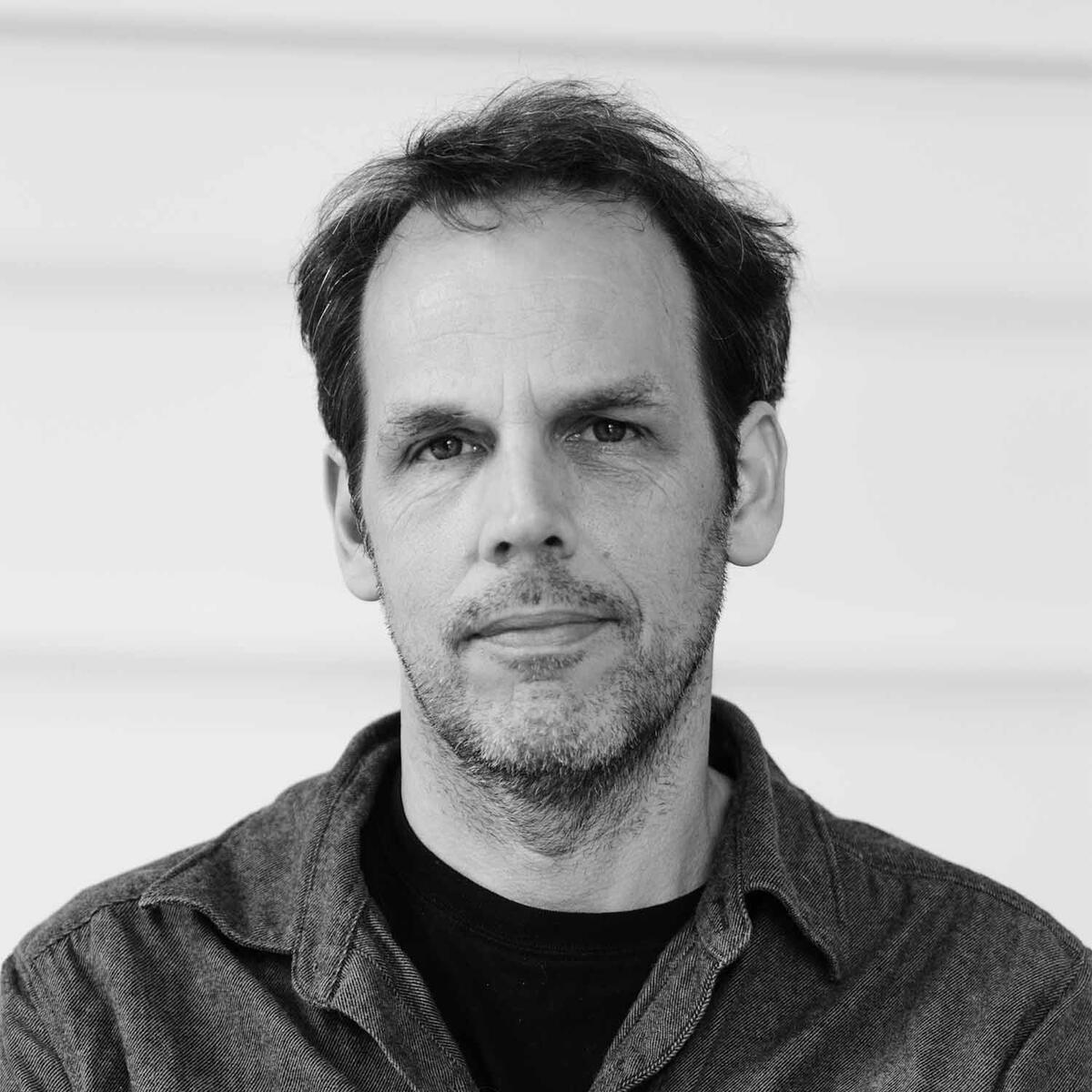 Photo: Béatrice Flynn
Ivan Binet, a photographer originally from Québec City, has been developing his photography practice for more than twenty years, primarily exploring the concept of landscape. He stages sites that are familiar to him, engaging a dialogue in which photography plays the role of mediator. His work is featured in numerous public collections, including those of the Musée national des beaux-arts du Québec, the Montréal Museum of Fine Arts, the Canadian Museum of Contemporary Photography in Ottawa and the Loto-Québec Collection. The recipient of numerous grants in the context of art and architecture integration projects, Binet has created more than twenty works of public art. Ivan Binet lives and works in L'Ange-Gardien.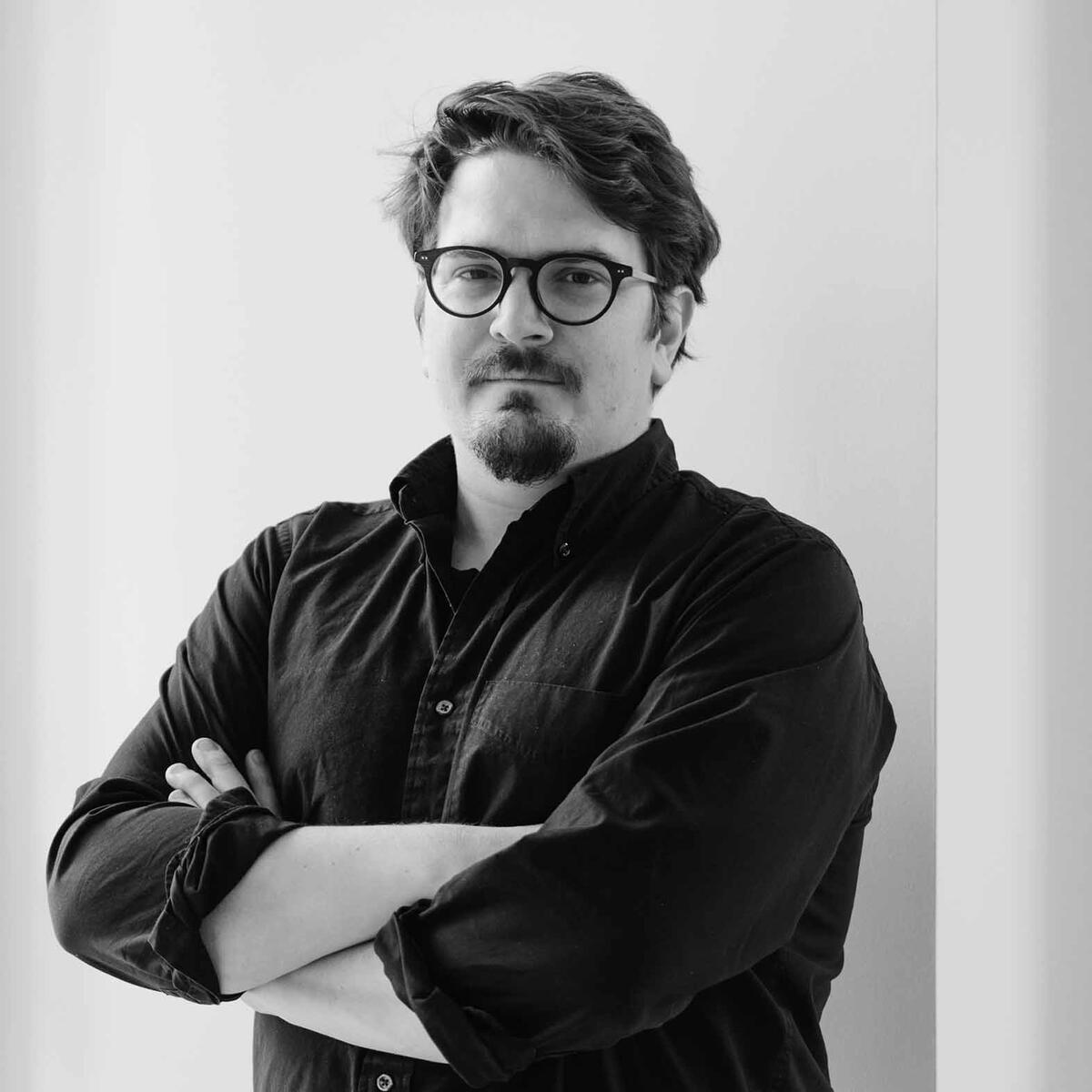 Photo: Béatrice Flynn
Né en 1983, Mathieu Cardin est originaire de l'Outaouais. Sa pratique, qui se déploie principalement sous forme de sculptures et d'installations où l'accumulation et la déconstruction se combinent, laisse au spectateur le soin de distinguer ce qui relève de la fiction et de la réalité. L'œuvre de Cardin est souvent articulée autour d'un récit narratif où le public, complice de l'artiste, joue un double rôle d'acteur et de spectateur. Ses installations ont été présentées au Québec, notamment au Parisian Laundry, à la Fondation Guido Molinari et à la Galerie B-312, ainsi qu'en France, en Italie et au Mexique. Depuis 2008, Mathieu Cardin vit et travaille à Montréal.
Publication
Les Éditions de Mévius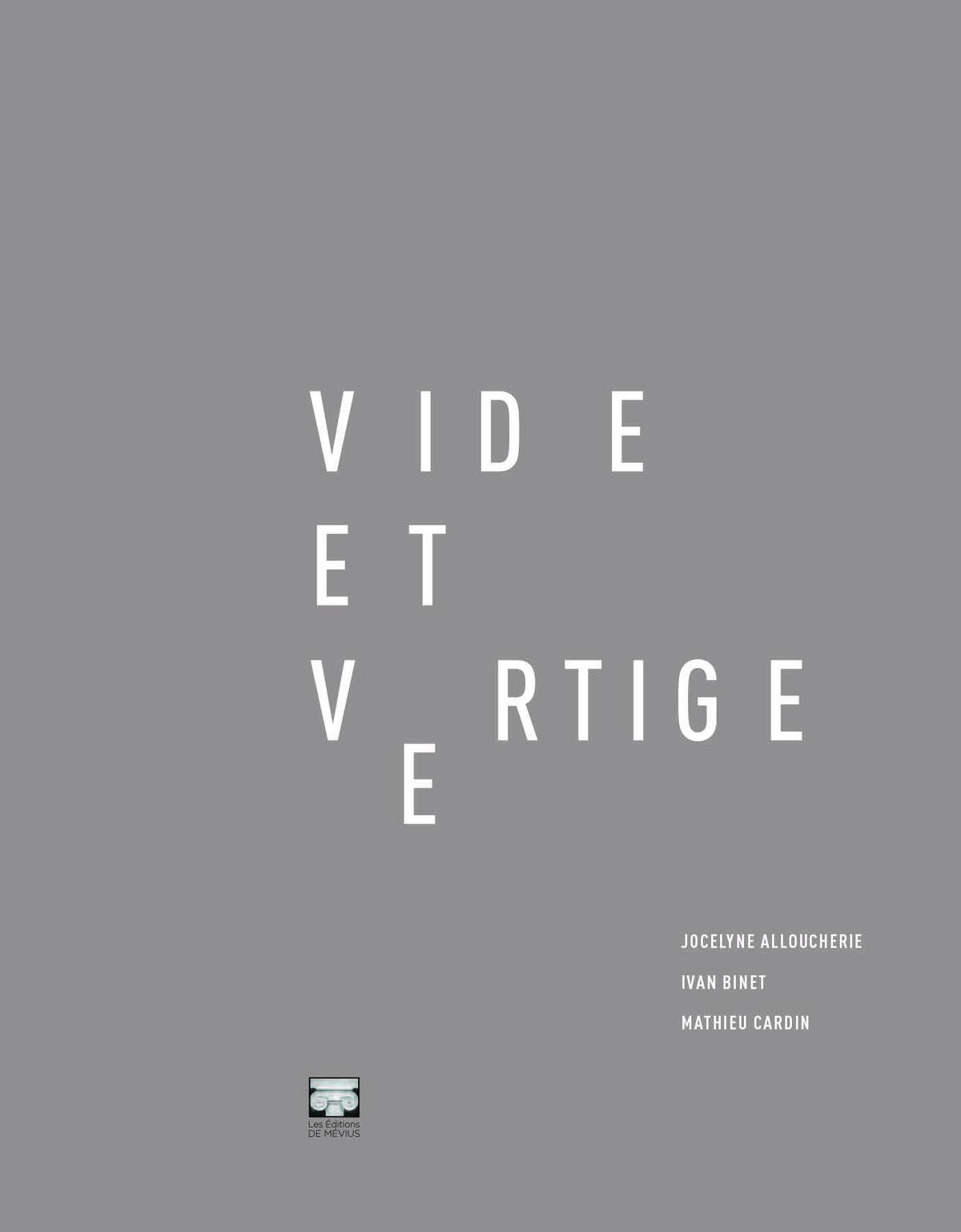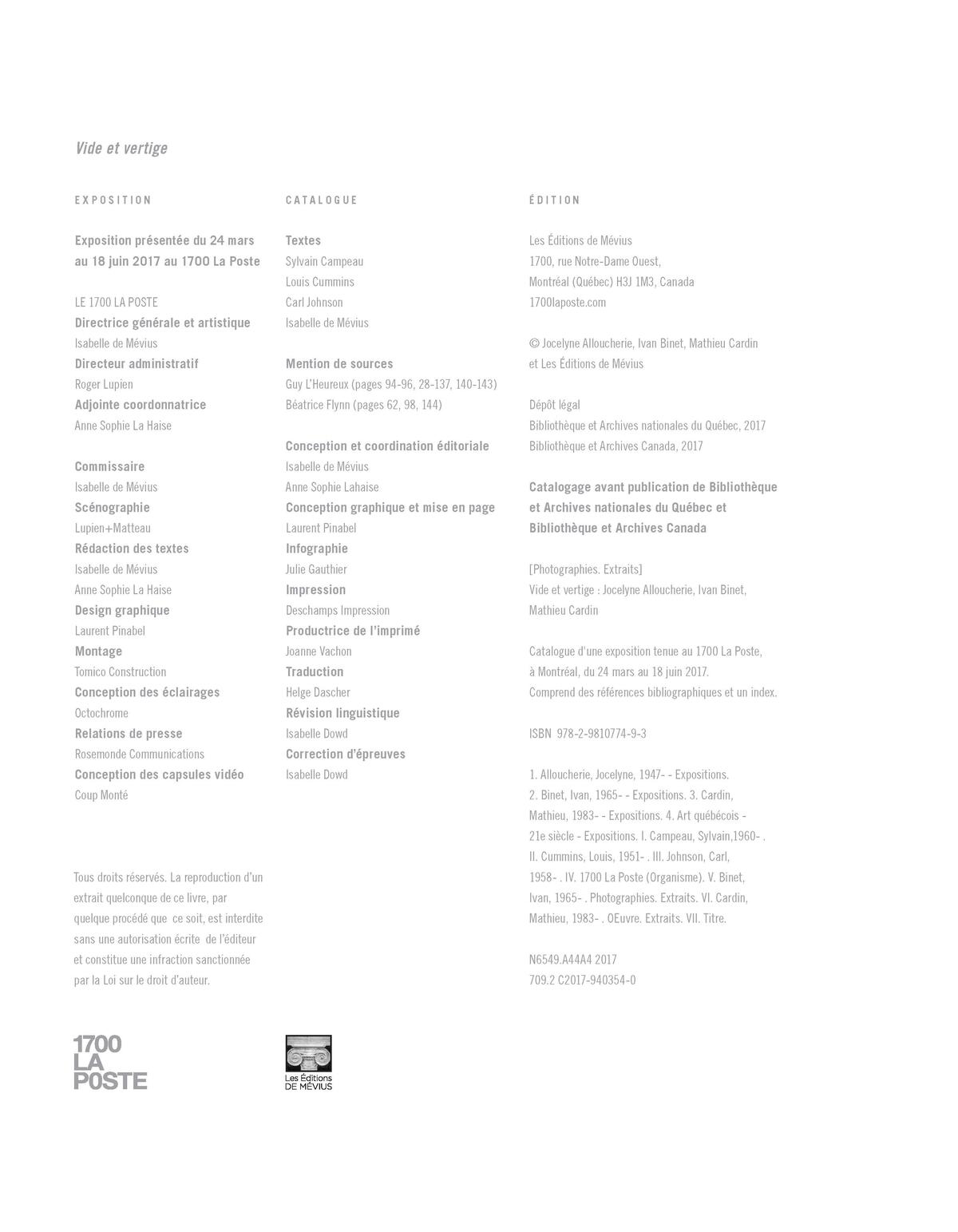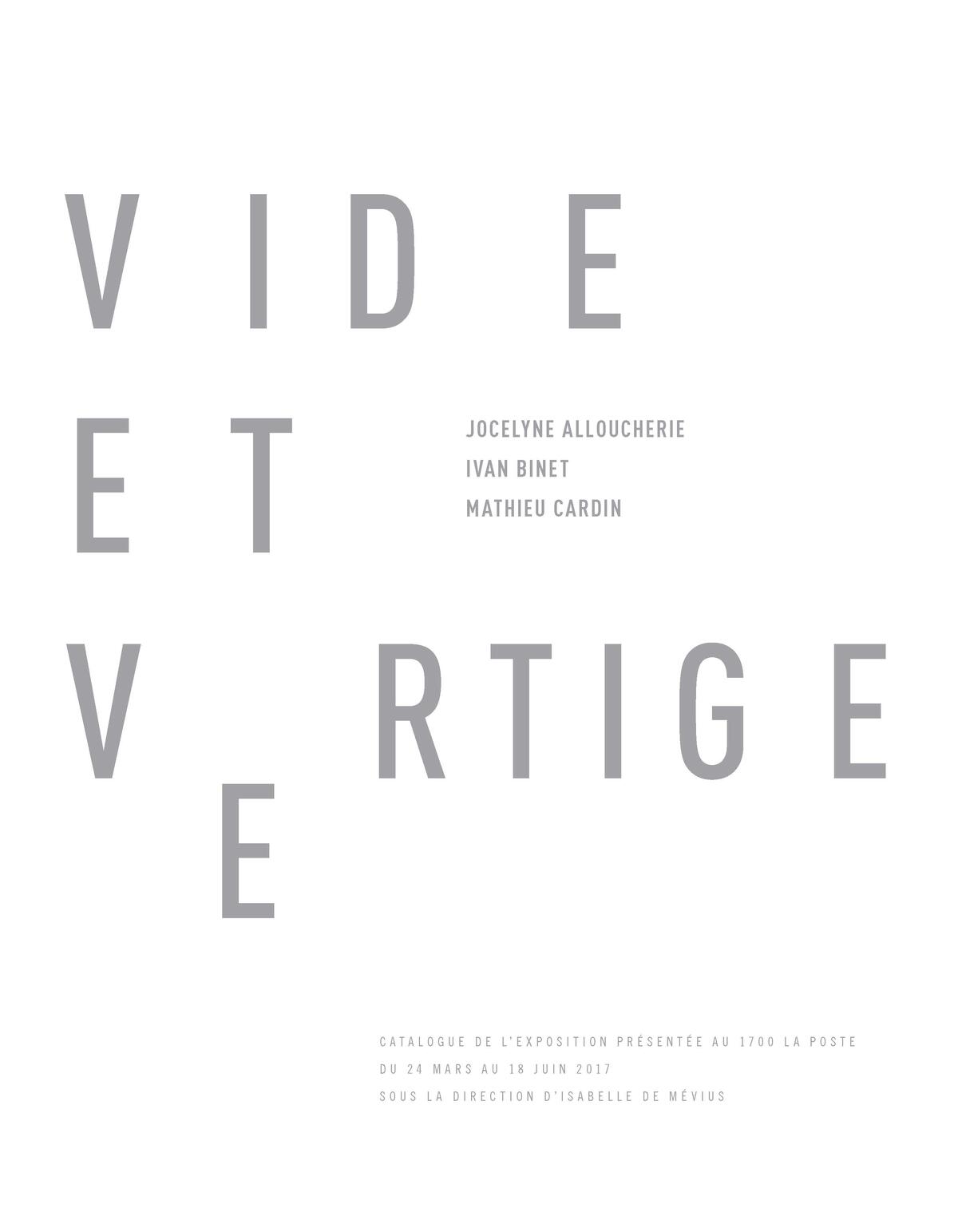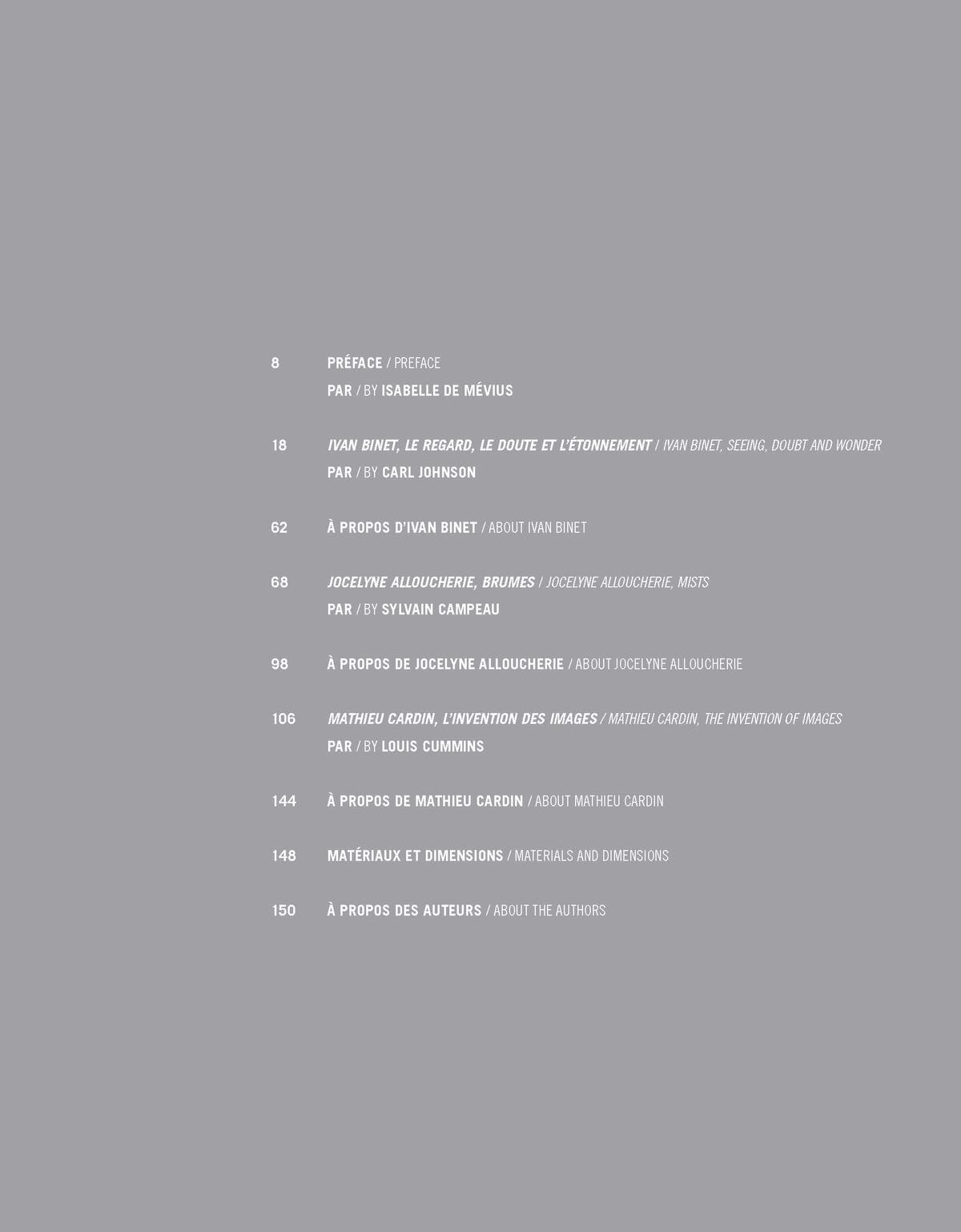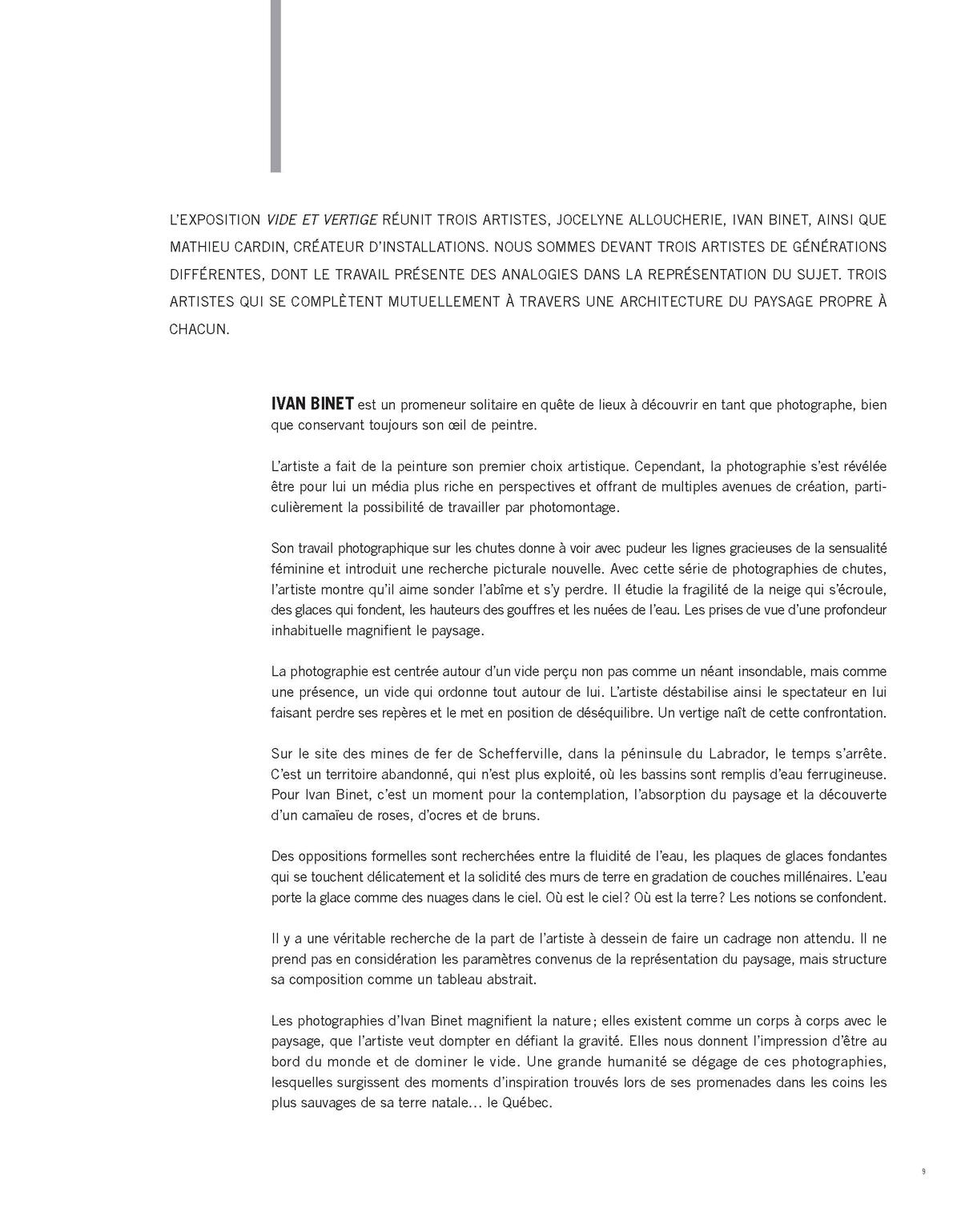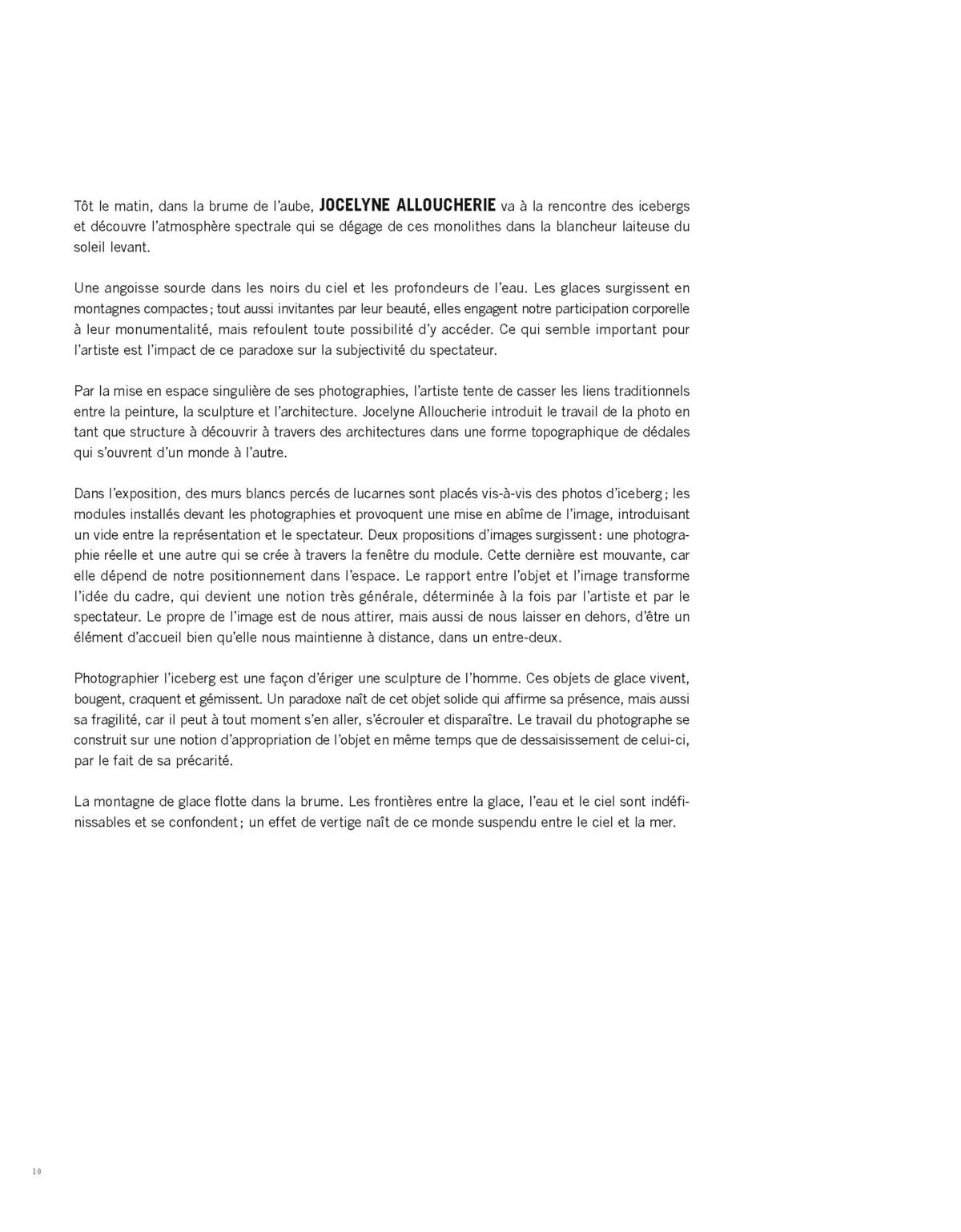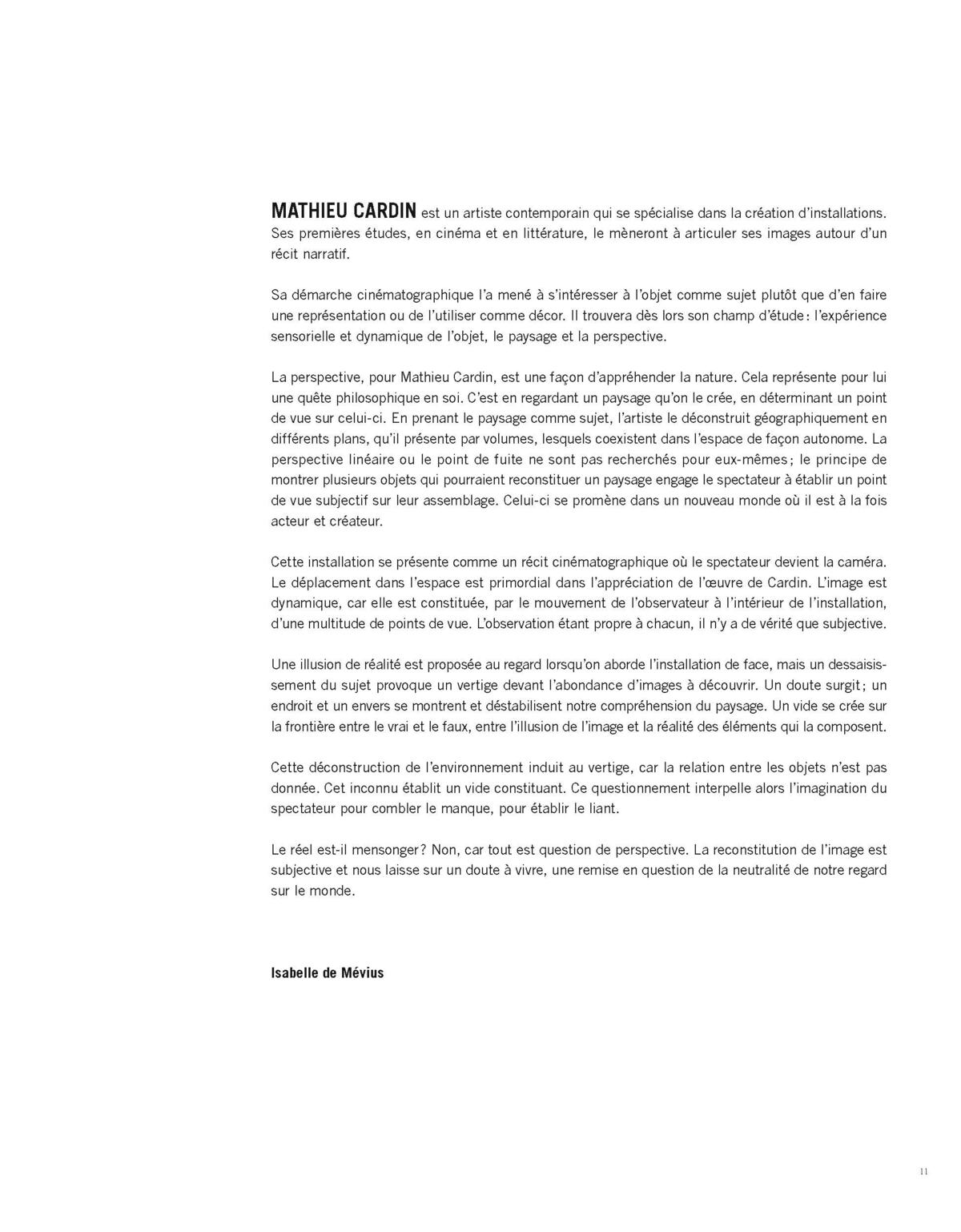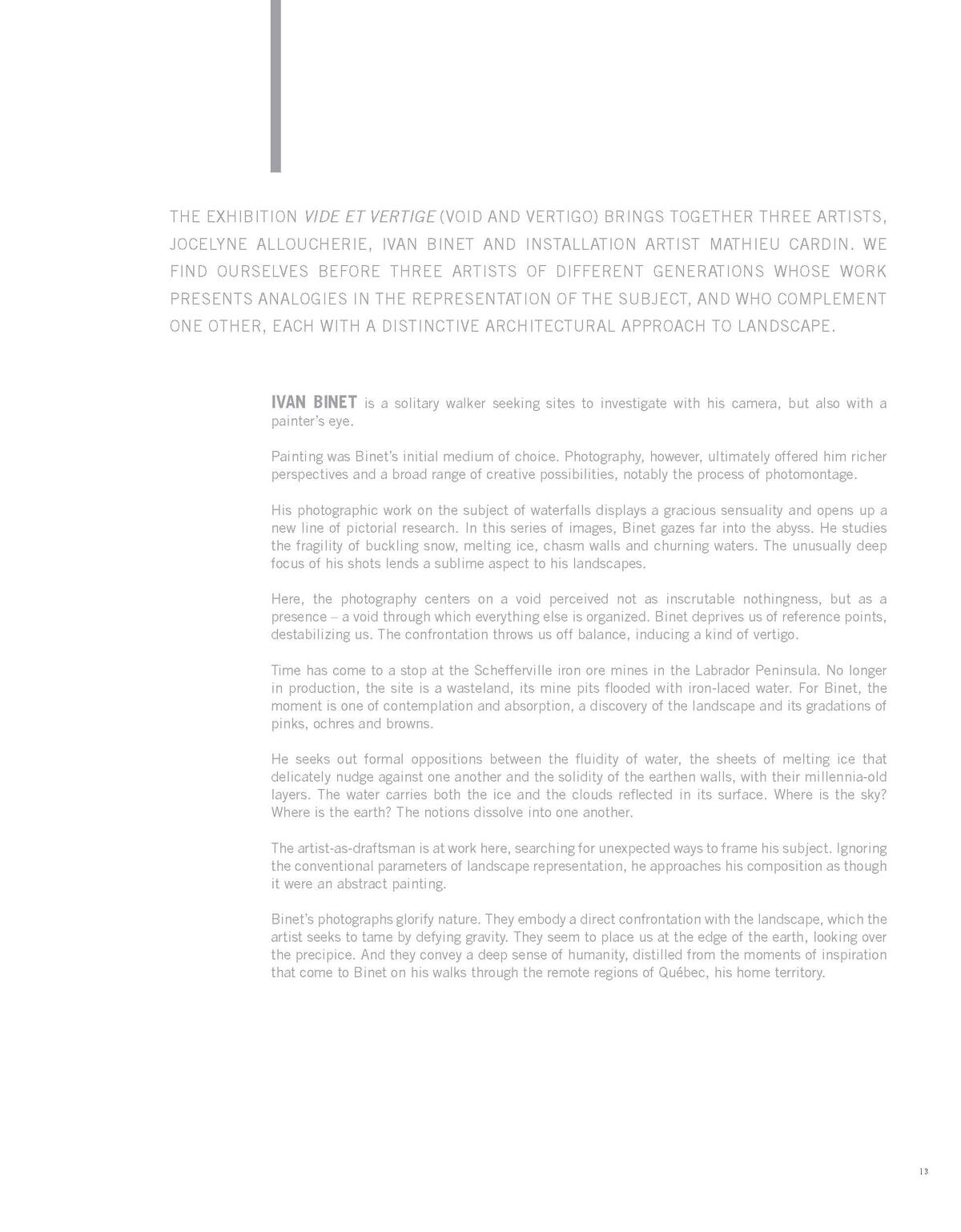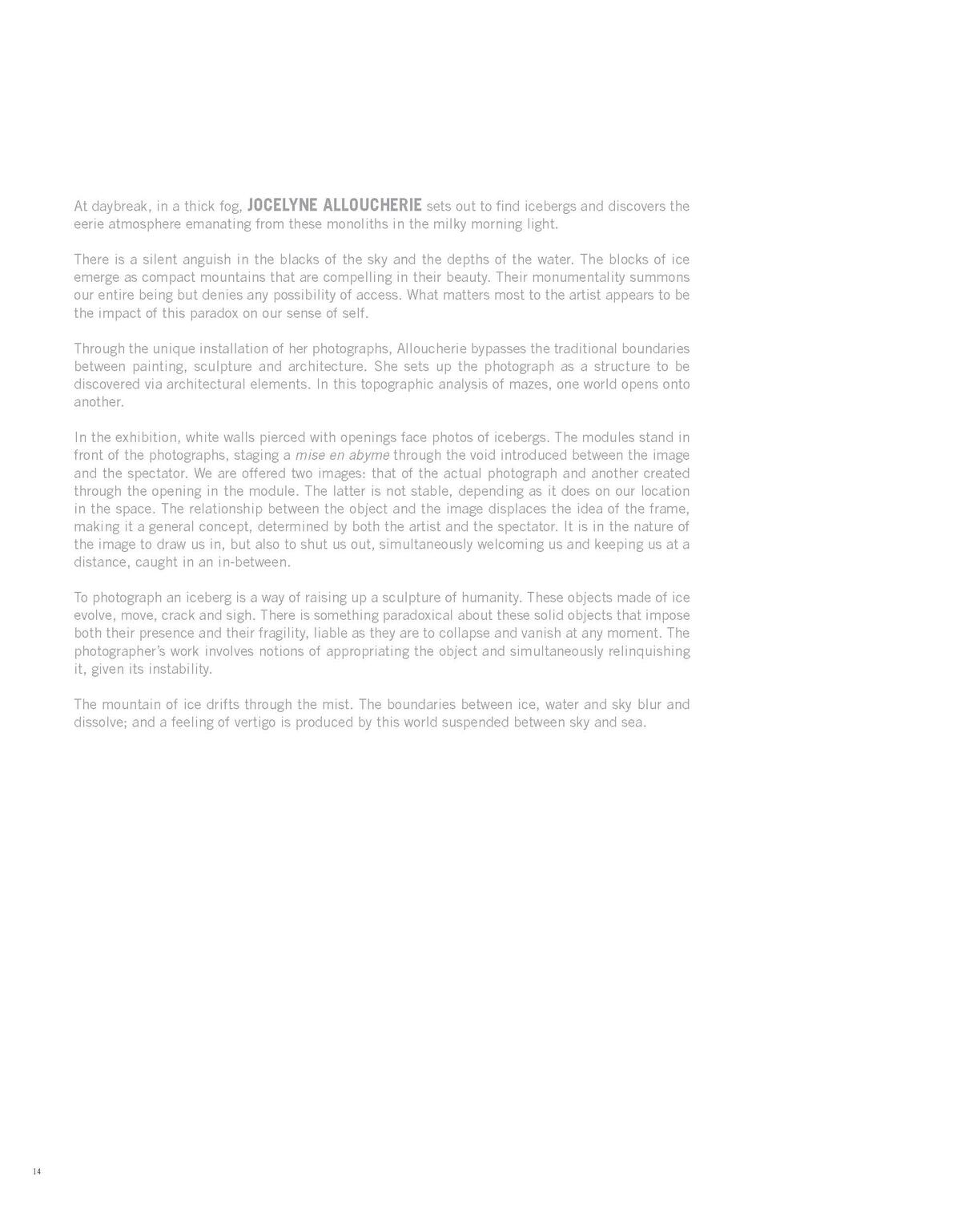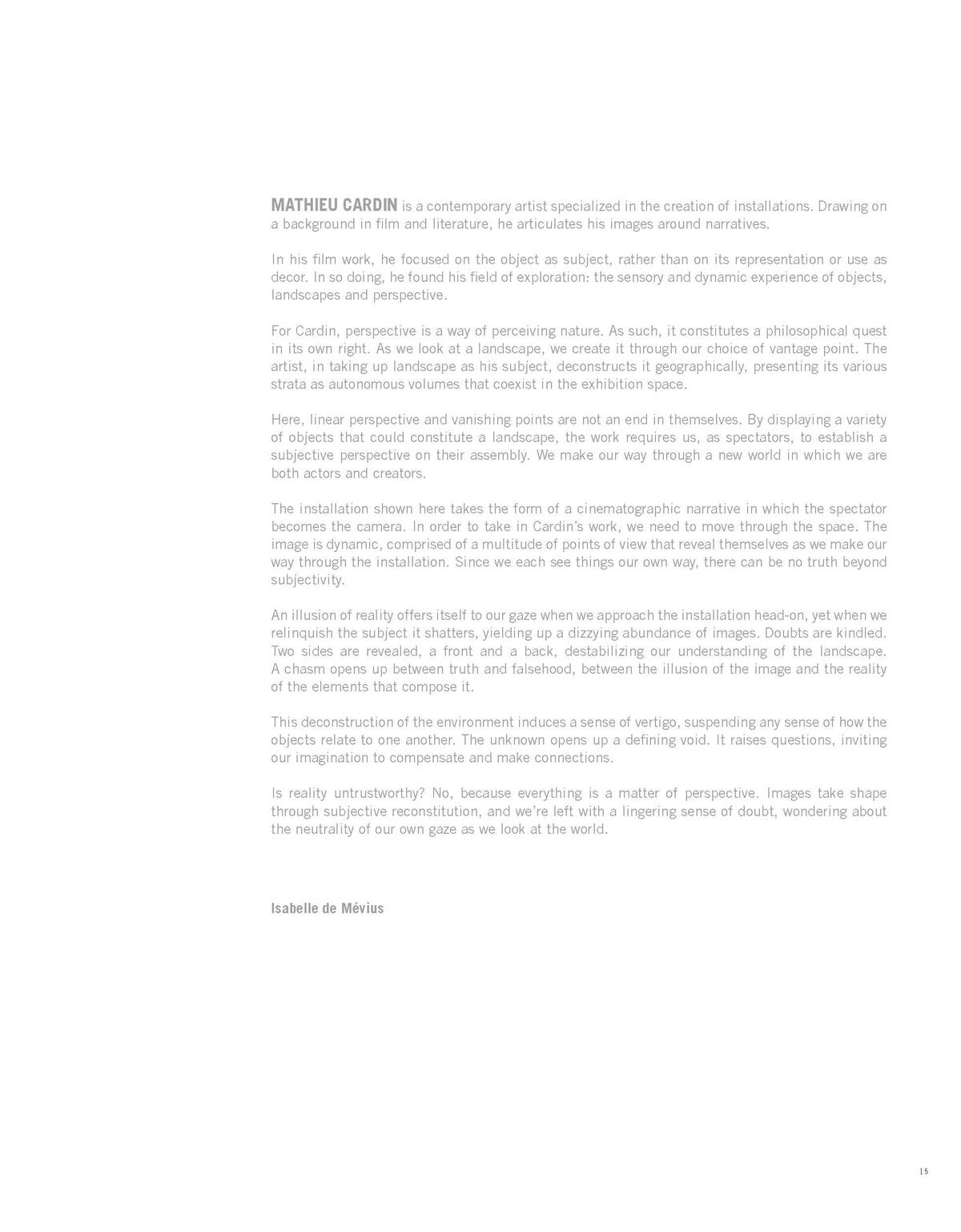 Essays by Carl Johnson, Sylvain Campeau and Louis Cummins enrich this abundantly illustrated book, revealing the respective creative processes of Ivan Binet, Jocelyne Alloucherie and Mathieu Cardin, and identifying the metaphors produced by their work and the space they occupy. General director and curator of the 1700 La Poste Isabelle de Mévius pens the preface.
Publication
2017
Format
24,8 x 31,7 x 1,8 cm
ISBN
978-2-9810774-9-3
Bookbinding
Soft cover
Collection
Art and essays
Number of pages
152
Authors
Isabelle de Mévius, Carl Johnson, Sylvain Campeau, Louis Cummins
Photography
Guy L'Heureux, Béatrice Flynn