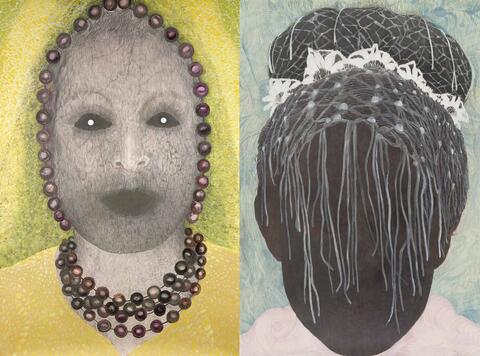 To All the Long Gone Darlings... And To You
March 23 to June 24, 2018
"This return to origins allows Strik to immerse herself in the iconography of a number of artists from the past. By revisiting the visual world of creators such as Edvard Munch, Vincent van Gogh, and Marcel Duchamp, she roots her work in a process of interpretation and introspection in dialogue with the artist, opening the way to a kind of anthropology of the image."
From the essay Dream images and the feminine by Isabelle de Mévius
Isabelle de Mévius, curator and director of 1700 La Poste, is pleased to present this first North American exhibition of the work of Elly Strik, in an installation imagined and proposed by the Dutch artist. More than ninety works in various formats make up this spring exhibition.
The show To All the Long Gone Darlings. And to You is an opportunity to discover an artist who aims to trace bridges between past and present through a process of intimate engagement with the legacy of artists, poets and thinkers of the last century.
Built in the main exhibition hall, the "Dream Room" is hung with some twenty-five works. The installation allows visitors to enter the physical space of analysis, as well as the dreams of the figures presented there. A portrait of Freud appears alongside a drawing of his armchair and an interpretation of his couch, a centrepiece of the exhibition. Elly Strik seems to go back in time through her drawing. Using graphite, her preferred material, she marks, darkens and obscures the surface of the paper, exhausting all possibilities of form and subject. She probes the collective unconscious by questioning these visionaries and, through her free and autonomous markings, offers an image of the human soul in dialogue with its history. This exhibition reveals three essential aspects of Strik's approach: her manifest intention to pay tribute to her predecessors and build on their achievements in her own work; an investigation of the feminine through time and its implications; and the artist's invitation to the viewer to step into this liminal world.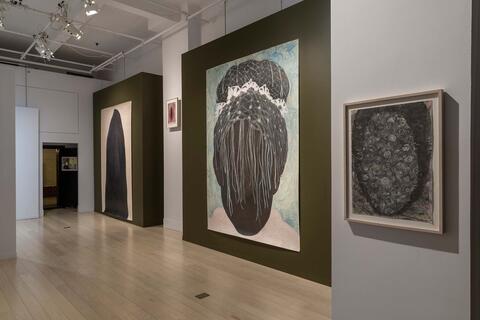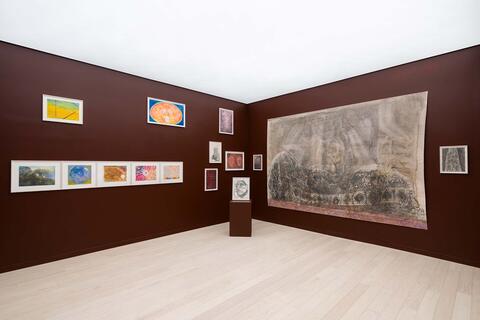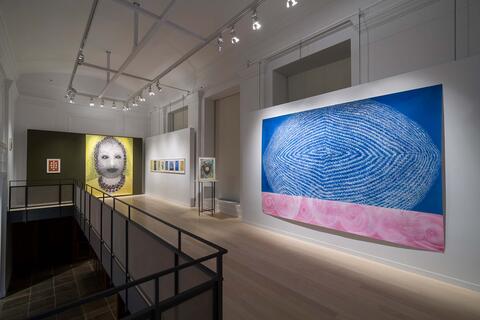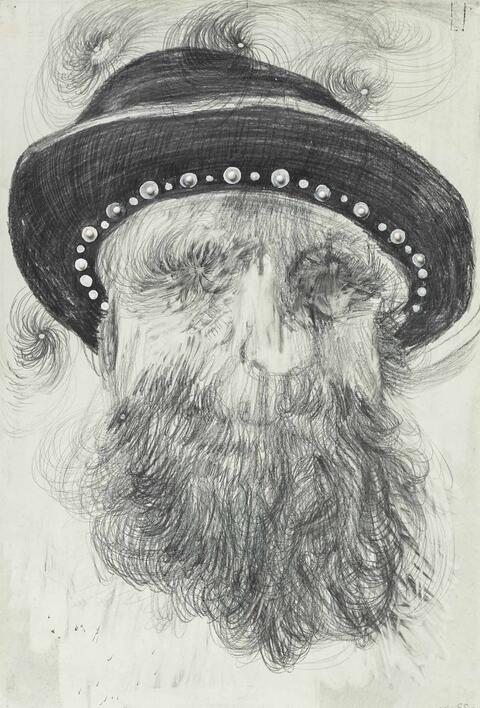 Elly Strik, A Window for Darwin II (4/8), 2015-2016, ceramic spheres, graphite, oil, lacquer, color pencils and pigment on paper, 47,7 cm x 32 cm, Photography © Elly Strik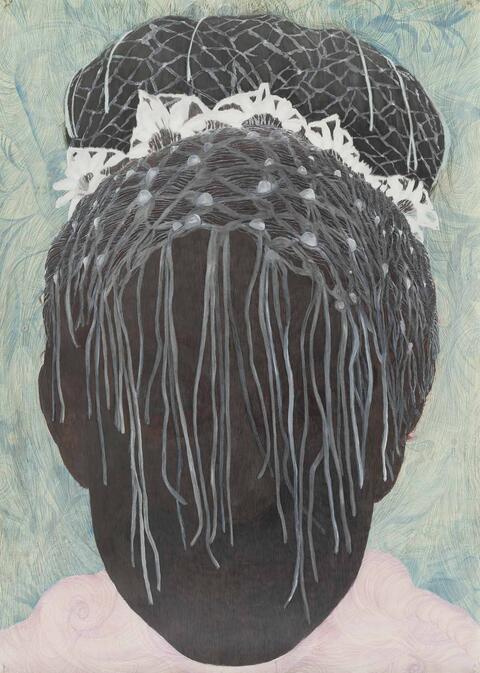 Elly Strik, Bride, 2002-2010, graphite, oil, lacquer, color pencils on paper, 285 cm x 205 cm, Photography © Peter Cox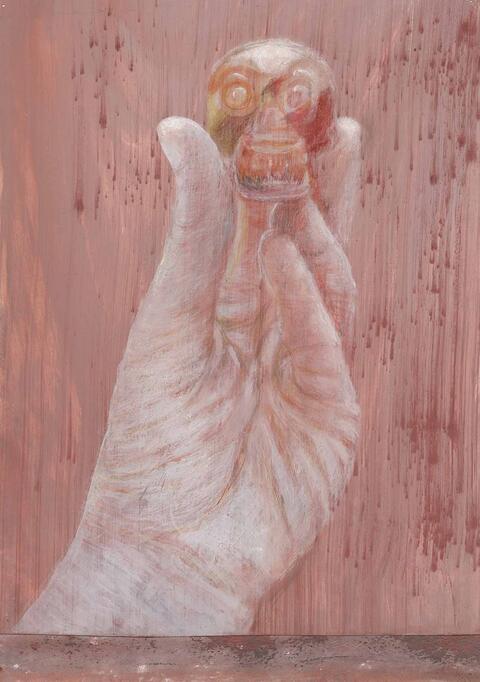 Elly Strik, Little friend, 2014, Oil, lacquer and pigment on paper, 45 cm x 31,8 cm, Photography © Elly Strik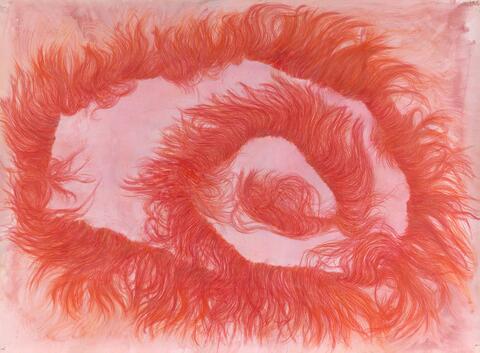 Elly Strik, Universal String, 2011, Color pencils, lacquer and oil on paper, 205 cm x 280 cm, Photography © Peter Cox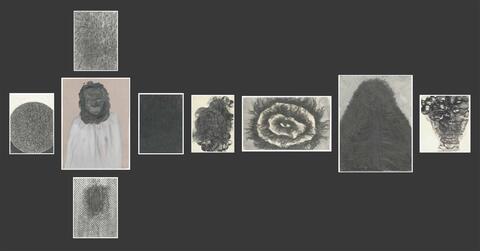 Elly Strik, A Terrible Beauty is Born (9 parts), 2007-2011, Graphite, lacquer and oil on paper, Various dimensions, Photography © Elly Strik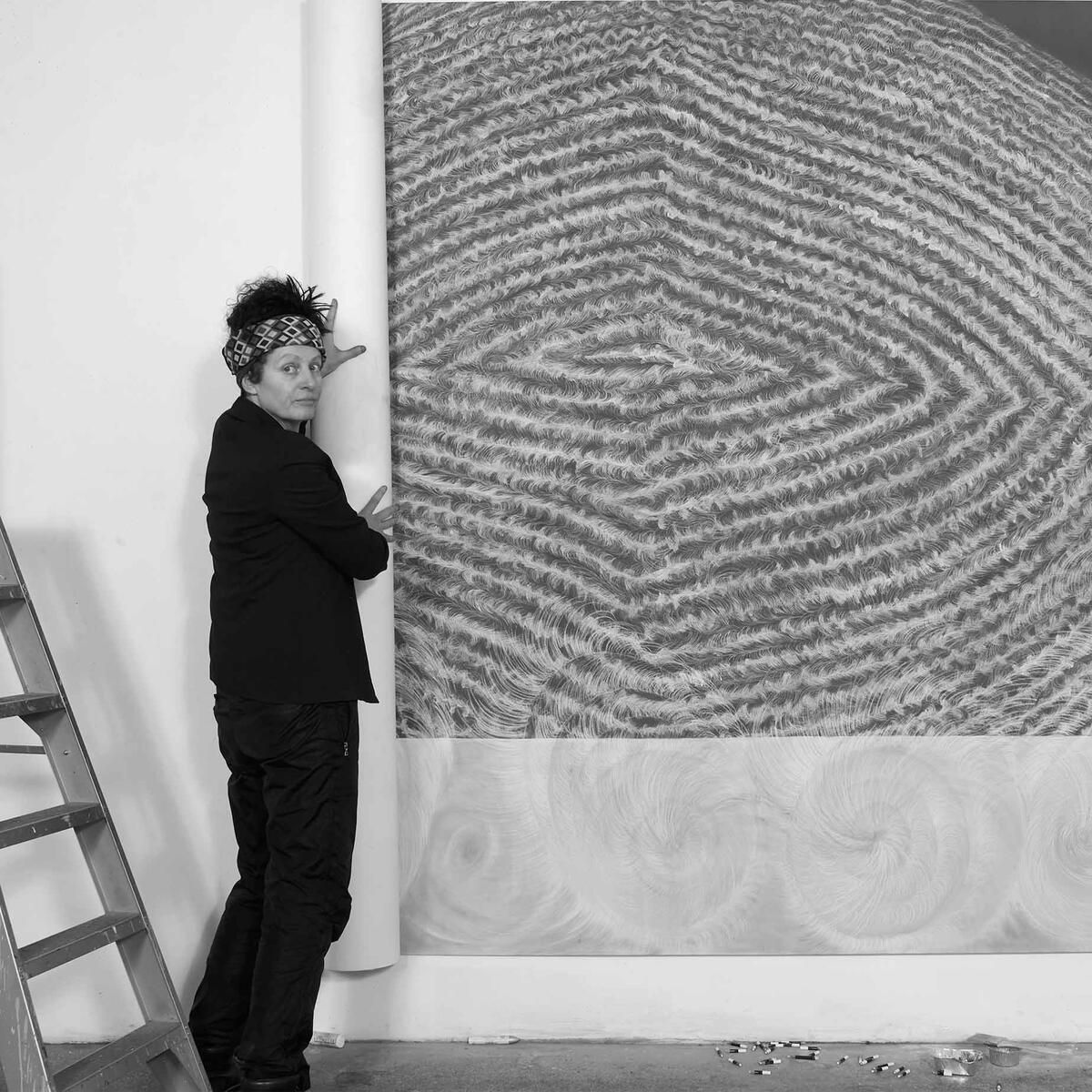 Photo credit: Johan Luyckx
Elly Strik was born in The Hague in 1961 as the second child of four children. She studied art in the north and the south of Holland, at Minerva Art Academy in Groningen and at the post-graduate intstitute Jan van Eyck-Academy in Maastricht. From 1990 she regularly connects poetry with visual art. Since then, seven monographies have been published on her work. In 1999 she had her first museum-solo-exhibition at MuHKA in Antwerp. She started teaching at the age of twenty-five at several art academies in the Netherlands and Germany. Since 2004, she teaches at the Royal Academy of Art in The Hague, the Netherlands.
In 2014 she created an exhibition in eight rooms for Museum Reina Sofia in Madrid (ES), including a Darwin and Freud Room. In 2016 she continued the concept of a dreaming room in S.M.A.K. in Ghent. In 2018, the dreaming room is transformed into a colorful space in 1700 La Poste, Montreal. She lives and works in the capital city of Europe, Brussels.